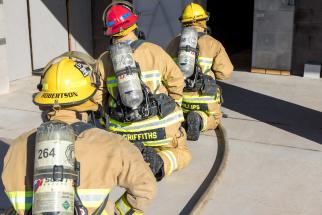 Chandler and Scottsdale are working together to conduct an open registration and written exam for the 2020 Firefighter recruitment process. Please visit this webpage and our social media sites for updates about the recruitment and testing process.  If you have further questions or for more information on individual city hiring requirements and the 2020 recruitment process, visit Chandler Fire, Scottsdale Fire, or call 480-382-7776.
Registration will be available online only from Monday, Feb. 10 at 9 a.m. until Monday, Feb. 24 at 5 p.m.
All dates & times subject to change.