The Chandler Museum offers a wide array of engaging and educational public programs for early childhood, youth and adults. The programs include lectures, activities, demonstrations, outreach events and more. Programs are free to attend. 
11 a.m. - 2 p.m. | Free
History Detectives
First Saturday of the Month 
Use clues from local primary sources to solve a history mystery. 
June 1 | Aerial Photographs of Chandler
July 6 | Pair It Together
August 3 | Whose Point of View Is It?
STEM Saturday
Second Saturday of the Month
Join us and our partners, the Museum of Science and Sustainability, for investigations into science topics:
June 8 | Ecology
July 13 | Power of the Sun
August 10 | Weather

Demonstration Day
Third Saturday of the Month
Experience a historical craft, demonstration or performance with our special guests.
July 20 | Quilting with the Nimble Thimbles
August 17 | Pickling Summer's Bounty with Mary Humecke
Step in Their Shoes
Fourth Saturday of the Month
Explore the people that make up our community
June 22 | Life in the 1940s
July 27 | Chandler Veterans
August 24 | On the Farm 
In the Exhibits
Fifth Saturday of the Month
Dive into activities in the exhibition hall.
August 31 | Create You Own Art in Inspired by History
C-Town Suitcase Club
Travel through time and explore everyday objects from the past. Early childhood program for 3 to 5-year-olds and their caregivers.

10 - 11 a.m. | Free
June 18 | Trains
July 16 | Veins
August 20 | Rains
Tumbleweed Ranch Time Travelers (Youth)
See the 100-year-old McCroskey House, the Grocery Store, and historic farm equipment as you dive into historical activities at Tumbleweed Ranch. Plant a seed, make a mini scarecrow, test your speed on the sack race course, feel some cotton bolls straight off the plant, and more. Each month includes four new hands-on activities set up throughout the Ranch. Programs in this series promote developmental skills, let youth explore historical methods and tools, and include a take-home item. Appropriate for early childhood participants and homeschool families.

March 12, 2019 | April 9, 2019
All events 10-11 a.m. | Free to attend
Local Voices Arizona Stories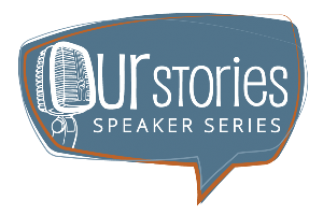 A monthly series featuring unique Arizona and local history topics and conversation presented by the Chandler Museum and the Chandler Public Library, with support from the Friends of the Chandler Public Library and the Chandler Historical Society. 

If you have questions or would like more information on Our Stories, call 480-782-2751.
From Dirt to Dollars: Big Agriculture in Chandler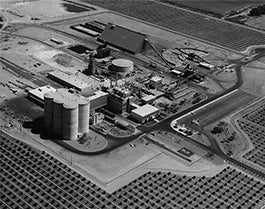 Saturday, August 31, 2019 |10:30 am
Chandler Museum, 300 S. Chandler Village Drive 

As Dr. Chandler's vision of turning the desert into a green garden became a reality, early Chandler residents took advantage of the fertile land and the opportunities it provided. Industrial sized farms growing alfalfa, cotton, citrus, beans, melons, and sugar beets flourish as Chandler farmers learned how to capitalize on profits of these cash crops. By the 1970s community leaders realized the changing economy's threat to cash crops and they shifted focus to a new industry, growing microchips. Museum Administrator Jody Crago will trace the history of Chandler's big business agriculture.
History Bites: Lunchtime Talks 
Get a taste of Chandler history during 30-minute talks led by museum curators. Bring some take out or a brown bag lunch. 
 
From the Collection: Stories Told through Artifacts
Tuesday, August 6, 2019 | Noon - 12:30 p.m.
Chandler Museum, 300 S. Chandler Village Drive | Saguaro Room
Heritage and History: Finding Your Roots!
Are you interested in researching your genealogy but not quite sure where to start? Or have you made progress on your family tree but ran into stumbling blocks in finding names, dates, or stories? Come learn the tools and techniques of family history research and find your roots! Attend one or all four workshops. Presented by Arizona State University faculty member Denise Ann Bodman, Ph.D., from the T. Denny Sanford School of Social and Family Dynamics

7-8 p.m. | Chandler Museum, 300 S. Chandler Village Drive | Saguaro Room
August 8 | What is Family History and Why Do It?
Genealogy 101. This session will cover the basics of the craft and the importance of finding your roots. 

August 15 | Creating Your Family Tree
You're ready to get started with genealogy but unsure how to organize your information.  This session will give you the tools to track and record your family history.

August 22 | Resources, Tools and Strategies
Where can I find information about my family history? This session will provide an overview of the many research techniques available to genealogists. 

August 29 | Overcoming Research Stumbling Blocks
Have you worked on your family tree but keep getting stuck on a particular line or person?  Learn some research techniques that will help you find new resources.