11 a.m. - 2 p.m. | Free
History Detectives
First Saturday of the Month 
Use clues from local primary sources to solve a history mystery. 
March 2 | Scavenger Hunt
April 5 | Weighing the Evidence
May 4 | When was Land Sale Day?
STEM Saturday
Second Saturday of the Month
Join us and our partners, the Museum of Science and Sustainability, for investigations into science topics:
March 9 | Microorganisms
April 14 | Marvelous Materials
May 11 | Subirrigation

Demonstration Day
Third Saturday of the Month
Experience a historical craft, demonstration, or performance with our special guests
March 16 | Fly Tying for Fly Fishing with Ed Voss
April 20 | Hatmaking with Jeanne Bjorn
May 18 | The River People's Landscape with Royce Manuel
Step in Their Shoes
Fourth Saturday of the Month
Explore the people that make up our community
March 23 | Chandler Athletes
April 27 | Sheepherders in Arizona
May 25 | Lebanese in Chandler
 
In the Exhibits
Fifth Saturday of the Month
Dive into activities in the exhibition hall
March 30 | Japanese American Internment
C-Town Suitcase Club
Travel through time and explore everyday objects from the past. Early childhood program for 3 to 5-year-olds and their caregivers
10 - 11 a.m. | Free
March 19 | Digs
April 16 | Gigs
May 21 | Rigs
Tumbleweed Ranch Time Travelers (Youth)
See the 100-year-old McCroskey House, the Grocery Store, and historic farm equipment as you dive into historical activities at Tumbleweed Ranch. Plant a seed, make a mini scarecrow, test your speed on the sack race course, feel some cotton bolls straight off the plant, and more. Each month includes four new hands-on activities set up throughout the Ranch. Programs in this series promote developmental skills, let youth explore historical methods and tools, and include a take-home item. Appropriate for early childhood participants and homeschool families.

March 12, 2019 | April 9, 2019
All events 10-11 a.m. | Free to attend
Local Voices Arizona Stories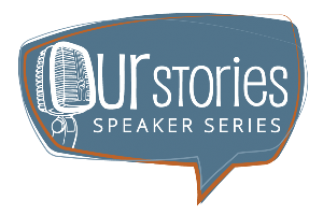 A monthly series featuring unique Arizona and local history topics and conversation presented by the Chandler Museum and the Chandler Public Library, with support from the Friends of the Chandler Public Library and the Chandler Historical Society. 

If you have questions or would like more information on Our Stories, call 480-782-2751. 
The Remarkable Buckhorn Baths Story 
Saturday, March 30, 2019 | 10:30 a.m.
Chandler Museum, 300 S. Chandler Village Drive 
Opened in 1936, the Buckhorn Mineral Baths and Wildlife Museum became one of Mesa, Arizona's most recognizable and memorable Main Street icons – attracting celebrities and others to its healing waters, wildlife museum, and quirky amenities. The Buckhorn played a role in enticing major league baseball to begin annual spring training in Mesa and the Valley. Authors Jay Mark and Ron Peters present the fascinating account of this historic site, and the rags-to-riches story of owners Ted & Alice Sliger.