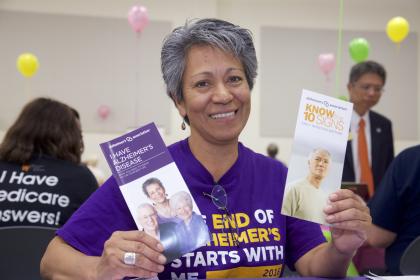 Every spring, the Mayor's Committee for the Aging brings together an extensive collection of exhibitors who provide products, resources, and valuable services to Chandler's 50+ community.
Health, Nutrition and Active Living
If you are looking for information about healthcare, municipal services, recreation, technology, or entertainment, our annual Senior Expo provides lasting connections to help enhance your quality of life. Join us at the Chandler Community Center for a fun-filled morning of information gathering, giveaways, and free health screenings. Screenings include blood pressure checks, cholesterol, and glucose tests and are available on a first-come, first-serve basis.
This year's Expo has been canceled. We look forward to seeing you in 2022.
March 10, 2021
9 a.m. - 12 p.m.
Chandler Community Center
Contact Us