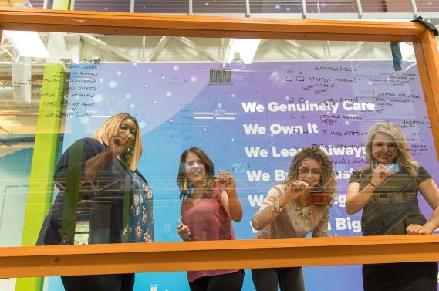 Innovation is ingrained in Chandler's culture and heritage. Our founder, Dr. A.J. Chandler, and entrepreneurial families in our early history planted the seeds of innovation for all who would follow them.
Through the decades, Chandler evolved from a city of crops and fields to a technology hub of fabs and chips. And, in the process, we've worked to preserve and celebrate our family roots and hometown traditions.
The pursuit of ideas that create value advances Chandler in the ways we serve today and thoughtfully prepare for tomorrow.
Visionary planning and economic development strategies preserve areas for companies to expand their presence, create jobs and attract innovators with diverse backgrounds and talents.
Responsible financial planning and investment in people, technology, transportation and water infrastructure remain paramount to our resiliency.
Actions that foster a safe community with inviting neighborhoods, abundant parks and distinctive entertainment and recreation opportunities contribute to our quality of life.
We recognize that decisions today create a foundation for tomorrow. We offer this space to connect you with information about key issues in Chandler.