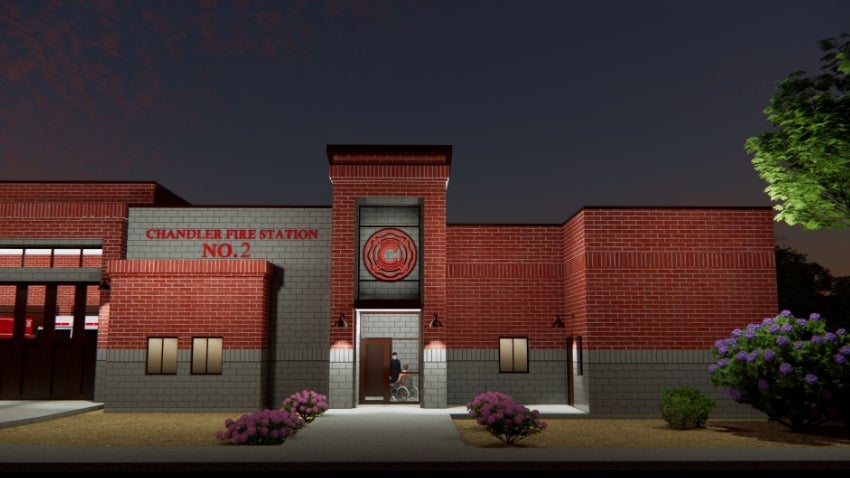 Thanks to Chandler voters in the November 2021 bond election, funds were allocated to update Fire Station No. 282, also known as Fire Station #2.
The Chandler City Council approved a $5.8M phased reconstruction of Fire Station No. 282 on Alma School and Warner roads. The project is being built by Core Construction Inc. and work began in August 2022.
Why is this necessary? 
Since this station was built in 1986, Chandler's population has grown significantly. Fire Station No. 282 is now responsible for aiding nearly 50,000 citizens in a single district—receiving 1,700 more emergency calls than the next busiest area in the City.  
How does this help? 
The new station will have the capacity for a second engine company, enabling improved emergency response times with a greater number of staff and vehicles on site.  
What can you expect at this time? 
Fire Station No. 282 will remain fully functional during the entire reconstruction process. Construction is expected to be complete in fall 2023.
Related road construction
Check back for updates.