The Chandler Fire Department (CFD) maintains 11 fire stations, which are strategically located across the City. Although traffic issues may affect travel times, each station is meant to accommodate a four-minute travel time to emergencies within a two-mile radius.
CFD also maintains a Fire Administration headquarters, a Support Services facility, and a Regional Fire Training Center, which has been expanded into the Public Safety Training Center.
Fire Stations
Station 1: 1491 E. Pecos Rd.

Station 2: 1911 N. Alma School Rd.

Station 3: 275 S. Ellis Rd.

Station 4:  295 N. Kyrene Rd.

Station 5: 1775 W. Queen Creek Rd.

Station 6: 911 N. Jackson Rd.

Station 7: 6200 S. Gilbert Rd.

Station 8: 711 W. Frye Rd.

Station 9:  211 N. Desert Breeze Blvd.

Station 10: 5211 S. McQueen Rd.

Station 11: 4200 S. Gilbert Rd.
Fire Facilities
Administrative Headquarters: 151 E. Boston St.

Support Services: 163 S. Price Rd.

Public Safety Training Center: 3550 S. Dobson Rd.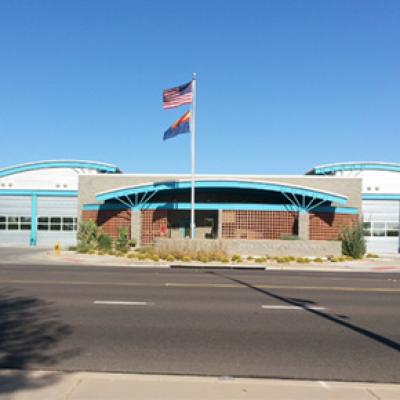 Fire Station No. 3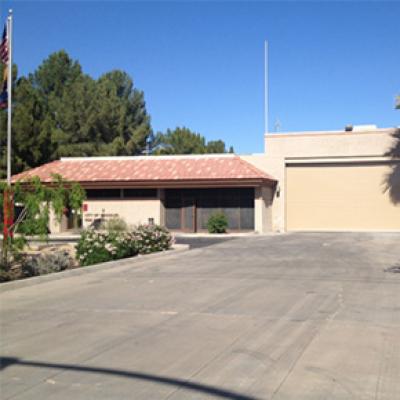 Fire Station No. 4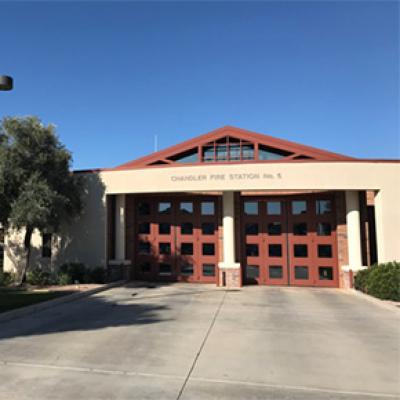 Fire Station No. 5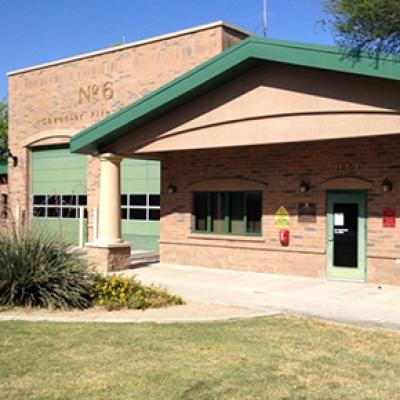 Fire Station No. 6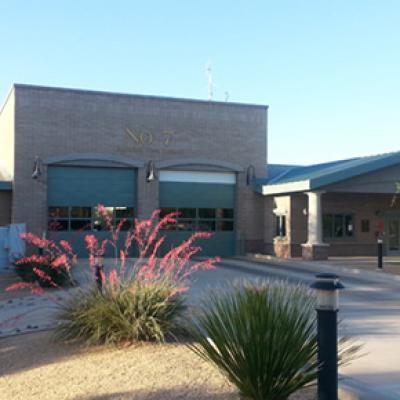 Fire Station No. 7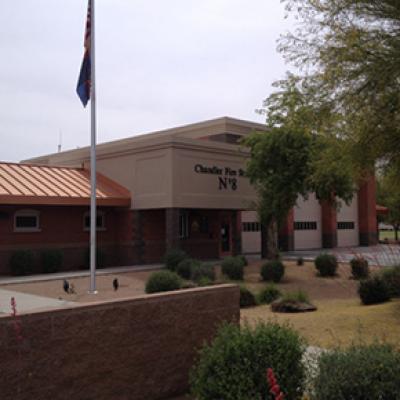 Fire Station No. 8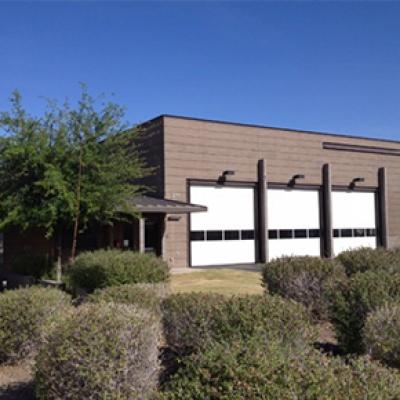 Fire Station No. 9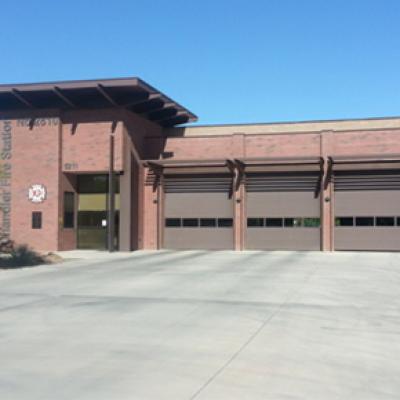 Fire Station No. 10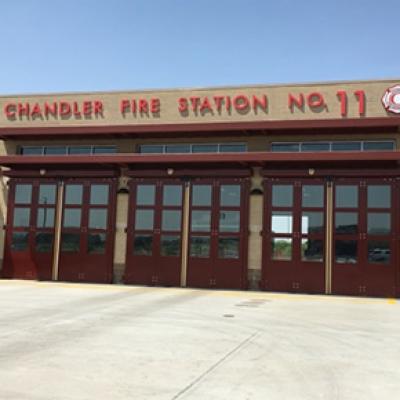 Fire Station No. 11