The Chandler Fire Department's Observer Program was created to provide Chandler residents with a better understanding of our job. An effective ride-along program can serve to community relations, as well as encourage individuals pursuing a fire career or interest in what we do.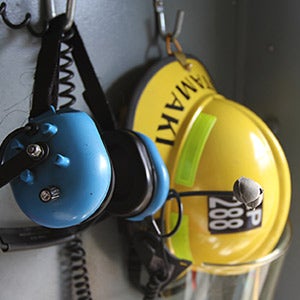 You must be 18 years of age or older to participate in our Observer Program. Once you are granted permission for a ride-along, you must fill out, sign and return a Waiver of Liability (FD Form 84) which is available at all stations.
You can request to ride along with a particular station; however, the Company Officer on duty at that station on the day of your ride will make the final determination. The Company Officer will be overseeing you during your ride-along.
Observers are to be dressed in a manner that will not be detrimental to the image of the Chandler Fire Department. Safety also must be considered. Shorts, opened toed shoes, or other apparel considered to constitute a safety hazard will not be permitted.
Among the points to remember during your ride-along:
A company officer may refuse to authorize an observer on his or her duty day.
Observers will not be allowed to ride past midnight.
Observers are not allowed to be involved in operations.
The number of times an observer is allowed to ride along is limited to once every three months.
No still or video cameras will be allowed.
To arrange a ride-along, call the CFD at 480-782-2120.