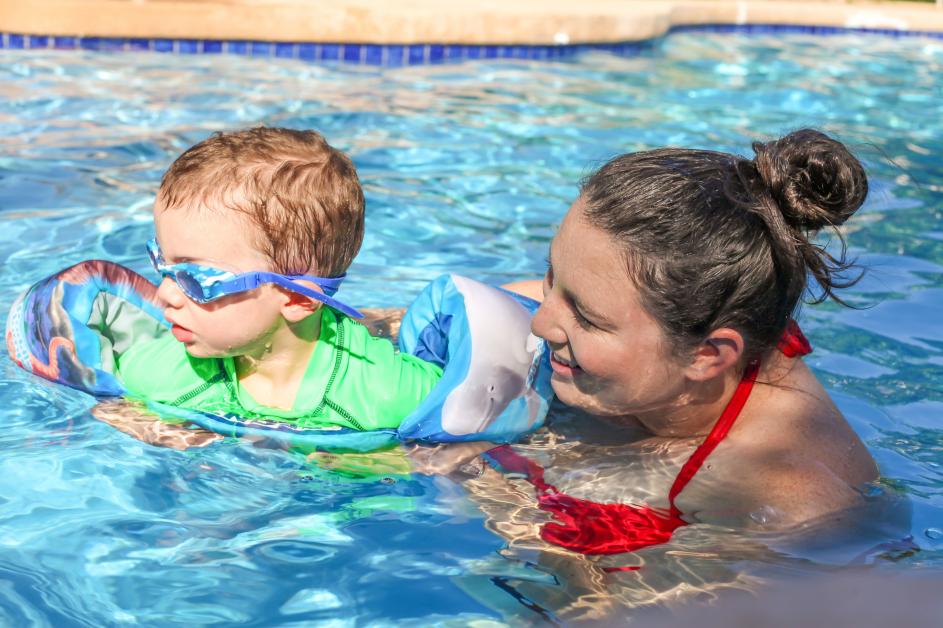 August is Drowning Impact Awareness Month and with it comes a renewed attention to water safety. Keeping kids safe around water can be as easy as A-B-C.
Drowning incidents, fatal or nonfatal, are always preventable. Yet, drowning remains the number one cause of unintentional death for children ages one through four and the second leading cause for children under the age of 14.
Chandler Aquatics, Chandler Fire, and Chandler Police have pooled together to educate kids and adults about water safety; and turn the tide on drowning.
Many homes and communities around the Valley feature beautiful swimming pools and even spas, but there are no lifeguards on duty. The responsibility for watching kids and adults around water is up to its parents and caregivers.
"Drowning accidents can lead to tragedy and are almost always the result of inattention — even for just seconds," explains Jessica Chamberlain, Chandler Aquatics professional, and mother of two. "Safety measures go a long way towards preventing these tragic accidents and #WaterYouDoing helps parents and caregivers learn how to make water safety an integral part of their daily lives."
This month and year-round, keeping your kids safe around water can be as easy as A-B-C.
Adult Supervision
Water safety begins with you. Adult Supervision is critical both while swimming and when the intent is never to go swimming. In fact, it's the number one defense against fatal and nonfatal drownings.
Chandler Aquatics recommends at 1:1 ratio when in the pool with weak and/ or non-swimmers. When adults are outnumbered by children, it is easy to get distracted and lose sight of one of them. Remember to eliminate potential distractions like talking on the phone or texting. This also means no drinking alcohol. Always be within an arm's reach and ensure there is adequate adult supervision at all times.
At times, this means you may also need to designate a Water Watcher to supervise the entire swimming pool; keeping an eye out for all pool-goers. The Water Watcher should have a badge or ribbon, something to remind themselves and others they are responsible for the safety of kids in water.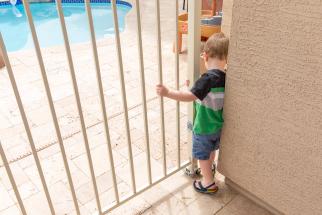 Barriers
Children are fascinated by and attracted to water. Maintain 'layers of protection' by creating barriers such as a pool fence with a self-closing, self-latching gate. Kids should not be able to get in or out without an adult. Remember, barriers limit access to water, whether that's a kiddie pool, toilet, or even a bucket of water it's important to have a variety of safety measures in place.
Classes
Everyone should know how to swim! Starting as young as 6-months, children can begin to learn to swim. Swimming a lifesaving skill no matter your age. Remember, adult supervision is not effective if you do not know how to swim. Chandler Fire also encourages you to also take CPR classes, as there are important techniques to help save a child or adult from drowning.
Pools can be one of the best destinations for warm weather days, and a little prevention will ensure that everyone has a great time.
Find more water safety tips on how to keep your family safe in, on, or near in the #WaterYouDoing resource hub.