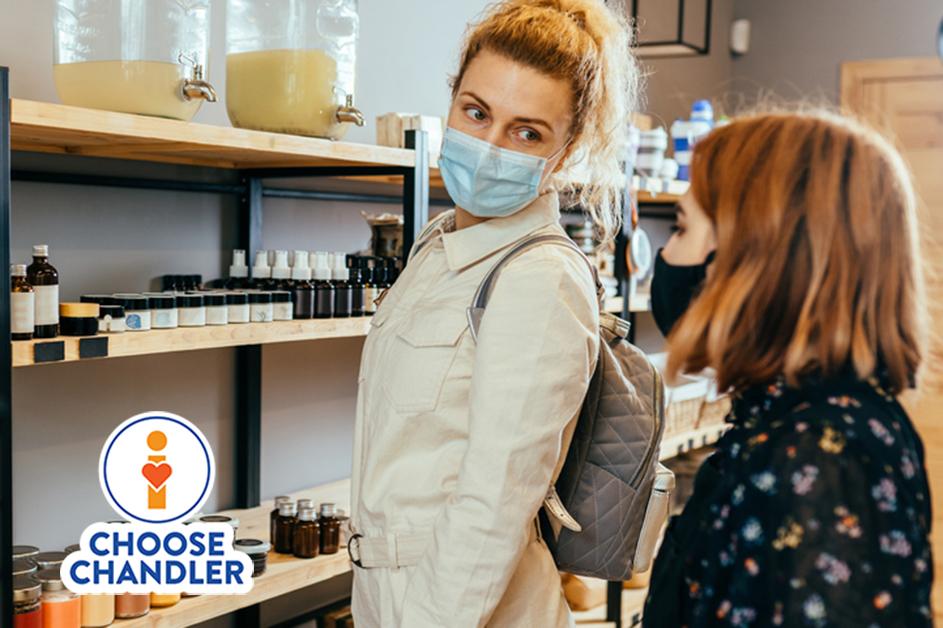 Like so many of us, local businesses throughout Chandler are ready to say goodbye to the hardships of 2020 and welcome a brighter new year ahead. Running a small business during the COVID-19 pandemic has come with a host of challenges for business owners trying to operate safely at this time.
Now more than ever, your community needs your support. This holiday season, as you are shopping, dining, exploring and donating, #ChooseChandler to make the biggest economic impact and investment in your community.
"Chandler small businesses need you this holiday season. Shop with purpose, shop for your community, and keep dollars in your home," said Thomas Barr, executive director of Local First Arizona. "As Arizona works to recover from a national economic downturn, we can keep up to  four times more dollars in our state by shopping from locally owned businesses and help build a stronger economy."
Who You're Supporting with Your Business 
If you feel connected to Chandler's culture and sense of community, you can thank local businesses and the people who run them. These landmarks serve as places of connection, where residents and visitors can share experiences and create memories unique to our city. 
Denise McCreery of d'Vine Gourmet shared what customers mean to her shop, which sells locally made gourmet foods and gift baskets in south Chandler
"Our local customers are our lifeblood!" McCreery said. "Because our whole staff lives and works right here in Chandler, we feel like our customers are our neighbors — the people we grew up with. We make our products and serve our customers knowing we will see them at school events or someplace downtown. It's important we take good care of each other. We are all family when you support local!"
Judy Dragoo, owner of JudyWear Boutique, agrees this year has been challenging for her clothing and accessory business and many of the others she supports in the community. To encourage people to shop small while staying safe, the boutique organized a spread-out Shop Small Week from Nov. 23 through 28.
"We invited different local vendors to set up outside of our boutique every day of the week," Dragoo said. "This way, we can support not only our small business, but many others as well while being safe and staying outside."
According to Dragoo, local customers are not only that — they are the heart and soul of her business.
"Over the past three years in business, our customers have become like family. We love making people feel good about themselves when they make a purchase." Dragoo said. "We have all worked together to get through COVID. Our customers want to be safe and come see us, and we want to be able to have them come safely. We're all just trying to hang in there and help each other."
Ways to Shop Small in Chandler Over the Holidays
#iChooseChandler
It's a critical time for businesses and our local shops and restaurants need our support now more than ever.
Let's keep our community strong by keeping our dollars local and #ChooseChandler for our shopping, dining and gifting needs!
To learn more about your direct impact, visit ichoosechandler.com. For weekly giveaways supporting our small business community, follow Visit Chandler on Facebook and Instagram.