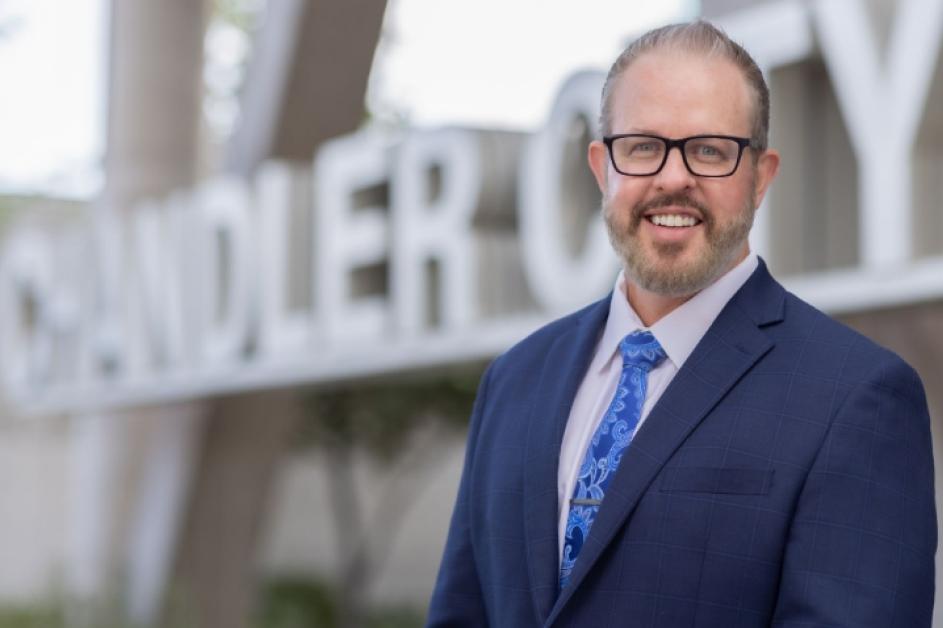 As calls to change the funding mechanism for public safety rang throughout the nation, Chandler doubled down by investing in training and adding more personnel. That commitment is paying off. 
In fact, Chandler has experienced a steady decline in the most serious of crimes over the past decade and total crime rates are the lowest they have ever been in the city's history. Investing in public safety brings results. Chandler is proof of that. 
In recent years, some communities around the country acquiesced to radical groups calling for the defunding and dismantling of police departments. Meanwhile, Chandler invested in its police, producing results with less violent crime and a safer community. The lesson – policy decisions have consequences. Here's what we're doing right. 
At the request of our award-winning chief of police, Sean Duggan, the Chandler Mayor and Council authorized additional officers to prepare for upcoming retirements. 
We funded a behavioral health unit to provide enhanced officer training and partner with behavioral health providers to address mental health calls. 
We expanded our state-of-the-art public safety training facility to provide enhanced training and technology for officers. 
We offer attractive hiring incentives and relocation aid to attract the most skilled and talented officers to our city, providing them with a prosperous career and an improved quality of life.
And recently, Chandler committed to additional support to battle human trafficking in Chandler.  
Chandler takes great pride in being the largest city in Arizona to successfully pay off its public safety pension debt. This achievement guarantees the retirement of our officers and frees up $8-10 million annually to be allocated towards other essential community needs. 
The supportive relationship between our community and police is displayed through daily encounters in our neighborhoods and streets, community surveys, and bond elections. Our police department embraced technology and was an early adopter of body cameras and systems that enable residents to text and send videos through 9-1-1. 
Two years ago, as our country was recovering from the COVID-19 pandemic, nearly 70 percent of Chandler voters approved $55 million in bonds for our police department. Those funds will enable the future construction of a modern forensic sciences building and renovate police facilities to help officers respond to and solve crimes.  
Economic development and growth go hand in hand with public safety. In fact, the public's safety is what enables our innovation economy to thrive. We are attracting talented people and employers to our city because we understand that safe streets mean equal opportunity for all.
Having a community that supports the men and women of the Chandler Police Department is an amazing attribute of our city. The City Council will continue to make investments to ensure our police feel appreciated and that our community is safe.