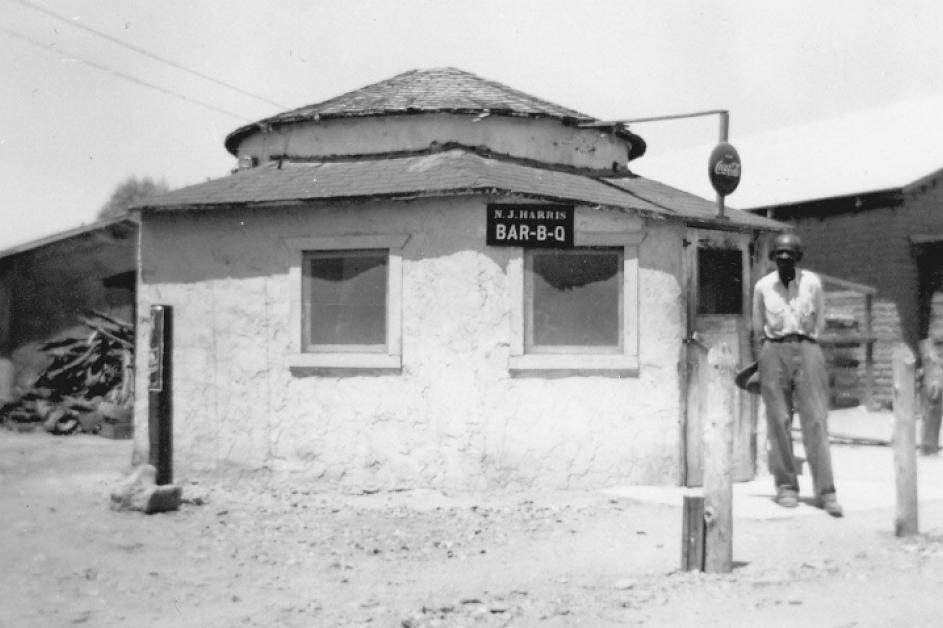 Glen LaVon Woods was named after her grandmother who she knew lovingly as Mama Glen.
Woods came to Chandler, Arizona when she was 4 years old, and her family had already established themselves in town. She's the granddaughter to N.J. Harris, the first African American to live in Chandler and the owner of the historic Bar-B-Q Pit. Woods fondly remembers her family's business and legacy, Mount Olive Baptist Church and the community that she was a part of in Historic South Chandler.
Raised by her grandparents in Chandler and Oklahoma City, Woods recalls going back and forth and attending Ocotillo Elementary School — older generations might refer to it as Goodyear, a school that consisted of four free standing buildings across the street from the Bashas' grocery warehouse.
Woods would catch the bus with other kids from the neighborhood at the end of Saragosa Street near the train tracks and would get driven out to Ocotillo. The White children that lived in farms out there would get on the same bus and come back into town and attend the Cleveland school in the heart of Downtown Chandler.
Woods attended Chandler schools until her sixth-grade year, the same year Chandler decided to integrate, when she recalls her grandmother telling her "there's going to be problems with this integration, I don't want you having to go through that."
She was sent to Oklahoma City the summer before her sixth-grade year and after that year started coming back and forth between the two cities.
Woods recalls having to go by LaVon after a school counselor had placed her in all-boys gym class her ninth-grade year and told her in order to not have that problem, she should go by LaVon.
Woods came back to Chandler after her grandfather fell ill. Sought after by Emma Arbuckle, who was known in the neighborhood as "doc," and worked for Dr. Gilbert at the time, they ultimately found out he had cancer and passed. Woods stayed in Chandler to help her grandparents with their business, one of only a handful of Black-owned businesses at the time.
But Woods recalls other forms of segregation in Chandler.
Black residents were not allowed to dine in Chandler restaurants. In some cases, they were not allowed to order at the counter and had to place orders through backdoors in alleyways.
The only place you could sit and eat in Downtown Chandler was called the Peacock Restaurant. She recalls the hesitant attitude of the community to dine-in anywhere, but Woods was excited to talk about a restaurant business run by her family.
Woods remembers the community gathering space that was the Bar-B-Q Pit. It served as the host for their community domino games and was also Chandler's first water tank. The space also housed his special bbq sauce, and when she was taught how to make it, she had to promise to never write the recipe down.
"The face of the neighborhood has changed, and the people… there was a time I knew everybody that lived in this area and some of the other areas, but the city has grown so, until you can't know everybody anymore, which is OK, because progress is good," Woods says.  
Listen to Lavon Woods talk about the progression from segregation to integration: