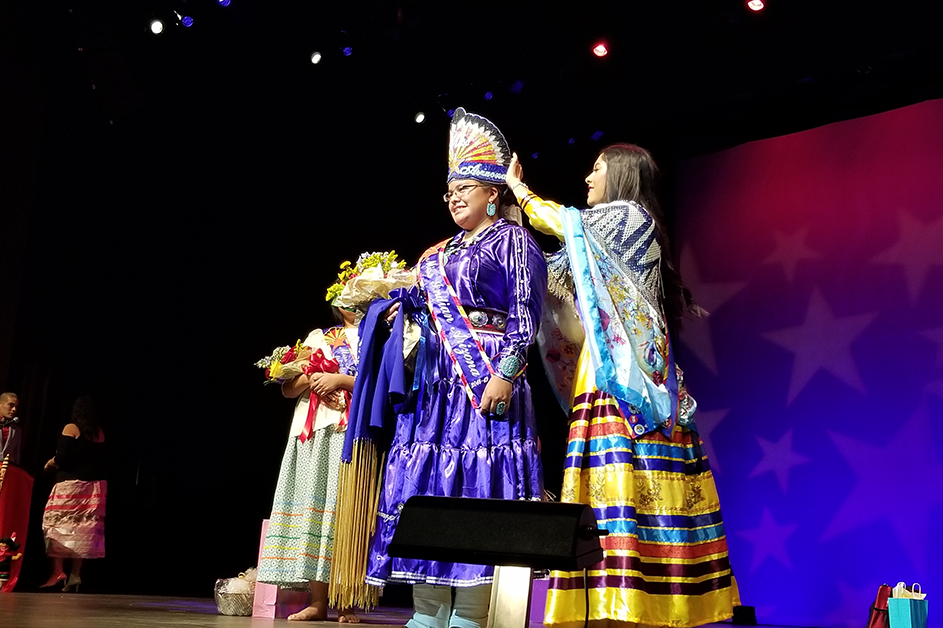 Miss Indian Arizona, celebrating its 58th annual competition this Saturday at the Chandler Center for the Arts, is much different today than when it began as a pageant at the Arizona State Fair in 1961. 
At its beginning, the competition was a beauty pageant without a larger mission for advocacy or education. 
According to her sister Denise, who now runs the Miss Indian Arizona Association, Veronica Homer took home the first title with "a rhinestone crown and a $100 savings bond." 
Since then, the competition has grown to care about more than crowns and beauty. It now operates under the nonprofit Inter-Tribal Council of Arizona. Miss Indian Arizona is dedicated to the education and cultural advancement of native women throughout the state, offering thousands of dollars in scholarships to participants each year. 
The program brings to life the dress, songs, dance, stories, wisdom, humor and living essence of the tribes represented in the annual pageant. The competition gives participants a stage to celebrate and maintain their culture, helping to keep it alive from one generation to the next.
The competition's annual theme gives contestants a topic for their personal presentation. This year's theme — Guardians of Tradition in a Changing World — reflects the challenges young people face living lives both on and off tribal lands. 
"For many of these women, it's a brand new experience when they go off to continued education and are surrounded by non-natives," said Denise Homer, the executive director of the Miss Indian Arizona Association. "It's a big challenge to live in two totally different worlds." 
In addition to being able to speak on a specific theme, participants also come to the competition with their own platforms — such as education or health, for example — and serve as advocates for their individual tribes and for the native community as a whole.
The competition helps prepare young women to become leaders and advocates for their communities and beyond. Many of the past winners have gone on to achieve prestigious educational milestones, as well as hold leadership positions within their respective tribes. 
The first winner, Veronica Homer, went on to be the first woman elected to serve as the president of the National Congress of American Indians.
Sweetie Cody is Navajo and served as Miss Indian Arizona in 2010-11. During her reign, she traveled around the state speaking and representing the native community. She stressed the value of the program's emphasis on education for the women who participate. 
"Even when I held my title, they advised me to keep going with school," Cody said. "The organization is very big on education. They even gave me suggestions on which classes to take."
Cody is currently pursuing her Bachelor's in Social Work, with hopes for a career in advocacy and teaching young children Navajo language and culture.
Miss Indian Arizona at the Center for the Arts 
During the event, young Indian women proudly display their talent, poise, grace, speaking ability and tribal traditions on stage. This year's six candidates are:
Autumn Cooper, Gila River Indian Community

Kiara Goseyun, San Carlos Apache Tribe

Teya Johnson-Tiger, Salt River Pima-Maricopa Indian Community

Audriana Mitchell, Colorado River Indian Tribes

Ki-Ana Reina, Salt River Pima-Maricopa Indian Community

Amy Spotted Wolf, Tohono O'odham Nation
Doors open at 6 p.m. and the competition begins at 6:30 p.m. Prior to the show, attendees will be able to view displays of Native American art and participate in a silent auction with proceeds benefiting the scholarship fund.
Event tickets are $17 for adults and $7 for children and are available online at the Chandler Center for the Arts.