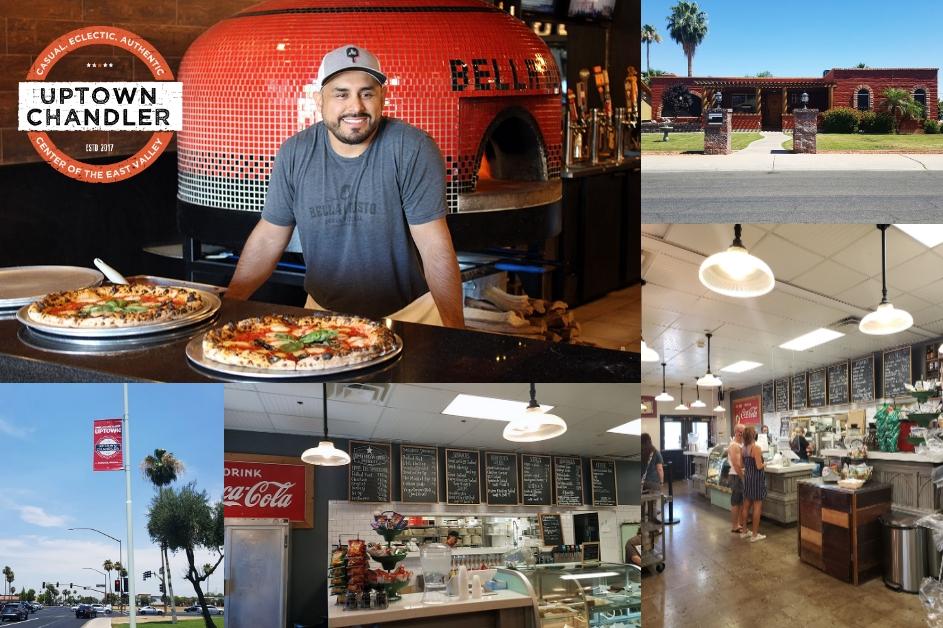 Uptown Chandler is a key employment corridor situated in the heart of the Southeast East Valley.
With affordable homes, eclectic neighborhoods, high-performing schools, great recreation amenities and a vibrant shopping and dining scene, more and more people and businesses are choosing Uptown Chandler to plant their roots. 
In addition to Uptown's casual and welcoming atmosphere, businesses benefit from a number of operating advantages including a large supply of affordable commercial real estate options and tremendous access to customers and talented workers.
Here is a closer look at what you will find Uptown:
Uptown Chandler Employment Brochure
Top Employers in Uptown Chandler
Uptown Chandler Public Art Project
On your next drive through Uptown Chandler, look for public art at intersections along Arizona Avenue and Alma School Road. The Chandler-inspired artwork was designed by Arizona-based artists, selected through a process that attracted more than 40 submissions. 
This project is part of the City's broader Uptown Chandler initiative, which seeks to raise awareness of this vibrant part of our community to champion positive growth and continued economic vitality.
Scroll through a virtual tour that features the 10 artists selected for the project, their design and the inspiration behind it.
Connect With Our Team 
The City's Economic Development Division promotes Chandler as a preferred business location and tourism destination. If you are considering relocating or expanding your business, please contact a member of our Economic Development team directly to discuss your project and opportunities in Chandler or simply initiate a project.