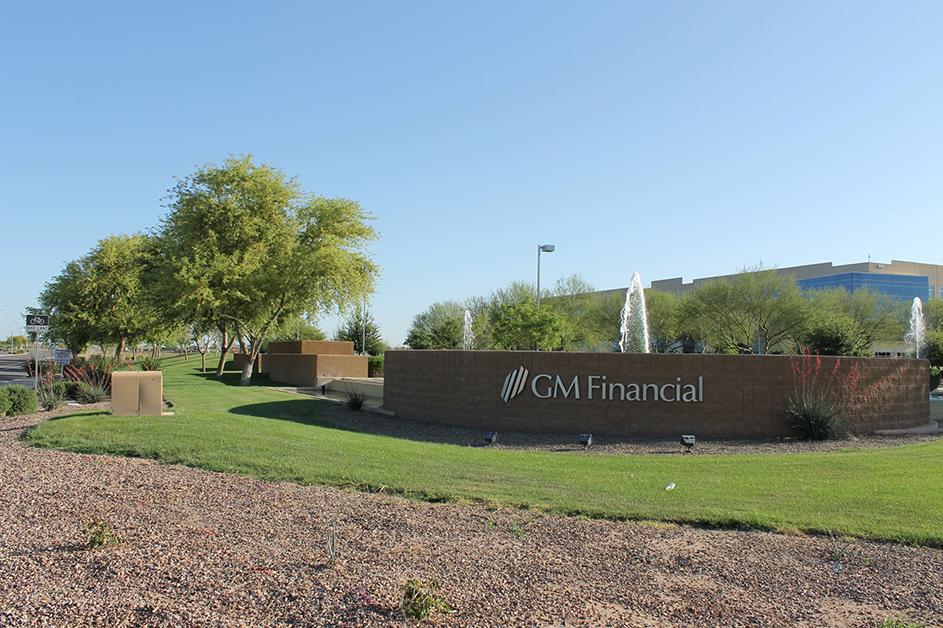 The advanced business services industry in Chandler has experienced strong growth in recent years, especially financial services. This is highlighted by the fact that Chandler's financial services cluster has added nearly 10,000 jobs since 2015, according to data from the Maricopa Association of Governments' Employer Database. The cluster now boasts nearly 200 employers, 15,360 jobs and accounts for approximately 13% of all jobs in Chandler, compared to 9% in Maricopa County and 4% nationally.
A number of factors have combined to make Chandler a desirable location for financial services companies looking to establish new campuses and regional headquarters. These include the City's pro-business leadership, access to talent, corporate environment, available real estate, and reliable infrastructure. Take a closer look at some of Chandler's advantages:
Chandler vs. Maricopa County
The City of Chandler has a higher concentration of finance-related jobs than the region as a whole. While Chandler accounts for 7% of all jobs throughout Maricopa County, it contributes nearly 11% of the region's financial services jobs.
Educated Workforce
Our community's educated workforce provides local businesses with the talent they need to grow. Nearly 44% of Chandler residents (ages 25+) possess a bachelor's or advanced degree, compared to 30% in Arizona and 33% nationally.
Corporate Neighbors
Some of the biggest names in business have offices in Chandler, including 30 companies on the 2019 Fortune 1000 list. Together, these corporate giants have nearly 35,000 employees in Chandler, which translates to about 30% of citywide employment.
Available Real Estate
Find high-quality office space with options for companies of all sizes, whether you need an executive office suite or corporate campus. Real estate developers continue to build in response to job growth in Chandler with nearly 1 million square feet of office space delivered within the last 12 months, another 250,000 square feet under construction, and more projects planned.
Infrastructure
Chandler's employment corridors offer convenient access to multiple freeways, helping employers recruit workers from all parts of the Phoenix region. For example, a Price Corridor location brings 2 million people within a 30-minute drive of your office.
 
Chandler Company Snapshots
Below is a snapshot of some of the companies that make up Chandler's thriving financial services cluster:
Zovio
The education technology services company relocated its headquarters from California to Chandler in November 2019. Located in the Airpark Area, Zovio's 130,000 square feet corporate headquarters will employ more than 800 people.
PayPal
The worldwide online payment systems company operates a customer service center on the Price Corridor with more than 1,600 employees.
Allstate
The finance and insurance company has opened a 217,000 square feet insurance operations center with plans to add 2,500 jobs in Chandler over the next five years. The company leases space on the Price Corridor and in West Chandler.
Wells Fargo
The company is Chandler's second-largest employer with about 5,500 employees. Wells Fargo occupies nearly 1 million square feet on the Price Corridor between its 800,000 square feet campus and 190,000 square feet office across the street.
Bank of America
The Chandler campus of the multinational financial services company houses approximately 3,400 employees working in several different lines of business. Some of these categories include mortgage, checking, wealth management and sales.
Toyota Financial Services
The company established one of its main customer contact centers in Chandler more than 15 years ago. Toyota Financial has approximately 700 employees at that location and has leased an additional 63,000 square feet on the Price Corridor for a regional dealer service center that will provide seats for 300 employees.
GM Financial
The auto loan financing company has approximately 800 employees in Chandler. Divisions at the facility include collections, funding, customer service and underwriting.
Mr. Cooper
Mr. Cooper is one of the largest non-bank residential mortgage originators and servicers in the country. Mr. Cooper's Chandler office was opened in 2013 and has since grown to approximately 600 employees.
Liberty Mutual
The global insurer opened a 130,000 square feet customer resource center in the Airpark Area in 2018 and has consolidated nearly 1,000 Phoenix-area jobs.
Optima Tax Relief
The largest tax resolution company in the nation selected Chandler for its first office outside of California. The West Chandler office opened in 2017 and has since moved into a larger space to accommodate the company's rapid growth.
Voya
The financial services company has leased 150,000 square feet in the Price Corridor for a financial operation center that is anticipated to open in 2020 and create more than 1,000 jobs.
Cascade Financial
The financial services company recently relocated its headquarters to a 52,000 square feet office in the Airpark Area to accommodate growth up to 325 jobs.
Connect With Our Team
The City's Economic Development Division promotes Chandler, Arizona as a preferred business location and tourism destination. If you are considering relocating or expanding your business, please contact a member of our Economic Development team directly to discuss your project and opportunities in Chandler or simply initiate a project online.