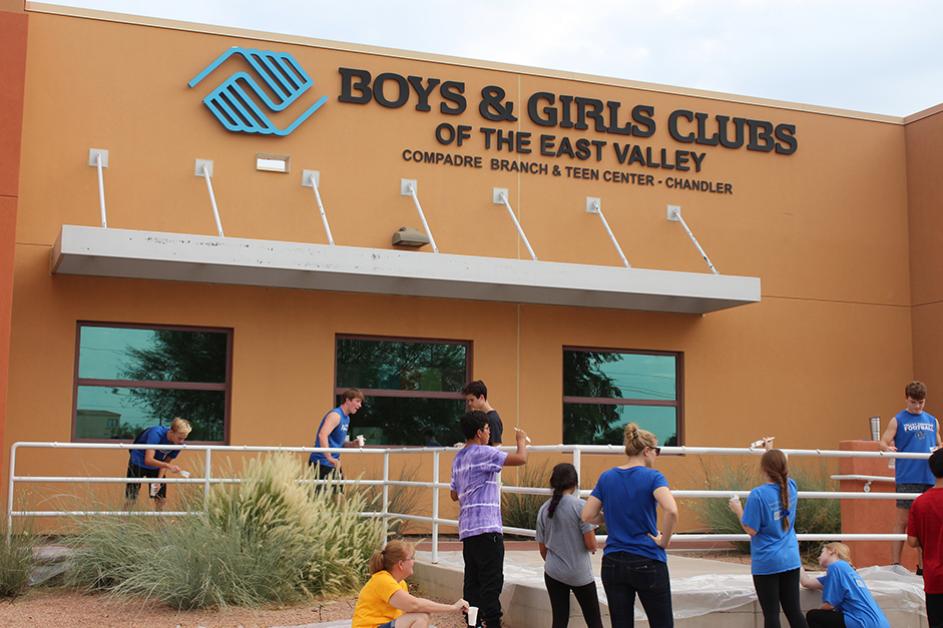 Each year, nonprofits in Chandler request over $2 million for programs that help residents in need. This fiscal year, the City of Chandler was able to give out less than $1.2 million, which means 40% of these programs go unfunded or underfunded. 
However, due to the dedication of our local nonprofits, Chandler continues to provide services to those who need it most. Our community possesses a unique ability to stretch every dollar in order to help as many people as possible. 
Through partnerships, volunteers and donations, nonprofits are able to offer a variety of necessary goods and services to individuals for nothing — or at a fraction of their average costs. This robust network of nonprofits provides essential services to residents in need and adds heart to our dedicated community.
Today we shine the light on some of the nonprofits who keep our community strong. Here are three examples of Chandler organizations that are able to help more residents for less using their own unique resources.
Boys and Girls Club
The Boys and Girls Club offers families a lower-cost alternative to daycare and youth programs for families in Chandler who need safe, engaging spaces to take their children. The Clubs are well known for their volunteer programs and community partnerships, which help them stretch their donations to serve as many families as possible. 
"Our high-quality programs are very affordable," said Cassidy Campana, Vice President of Communications and External Affairs at Boys and Girls Clubs of the Valley. "Part of our mission is to ensure that we can provide services to all families."
In Chandler, summer programs are just $100 a week, and families are able to access financial aid if they qualify. The Boys and Girls Club is open from 7 a.m. to 6 p.m. and includes lunch and a snack for all students attending. 
Each family's membership fees cover only a fraction of the actual programming costs at the center. The remaining costs are funded through philanthropic investments and donations of time or money. The Clubs are also supported through federal and state funds, which help provide healthy meals to members. 
"Thousands of people donate their time to our organization in Club and at Program Services every year," Campana said. "We also partner with many other nonprofits and local schools to bring unique and impactful programming to our members. Nearly every major sports franchise actively engages our members. We offer once in a lifetime experiences for our members through these partnerships."
By leveraging these unique partnerships and opportunities, the Boys and Girls Club is able to provide services to families at a fraction of the cost compared to other camps or daycare programs. 
Mission of Mercy 
Chandler's Mission of Mercy clinic offers free health care services to low-income or uninsured residents who cannot afford health insurance premiums and copays. The nonprofit's mission is to "restore dignity and provide healing through love." 
Mission of Mercy is a 100 percent privately funded organization and relies on foundation, corporate and individual donor support, as well as thousands of volunteer hours each year, in order to operate its clinics free of charge to patients. 
The clinics operate with the help of more than 200 active volunteer physicians, nurses, pharmacists, bilingual medical interpreters, drivers and more. 
"With that help, Mission of Mercy is able to provide more than 14,000 doctor visits and dispense 33,000 life-saving prescription medications to 3,400 patients per year," said Paula Carvalho, Executive Director of the Mission of Mercy Arizona Program. "Volunteers donate 20,000+ service hours annually valued at more than $750,000."
By developing strong collaborative partnerships with local hospitals, pharmacies, laboratories and more, Mission of Mercy is able to increase in-kind contributions and expand supplemental services for our patients, keeping them in a strong safety net and out of hospitals, where a trip to the emergency room can easily end up costing them thousands. 
"Many uninsured, especially those with chronic conditions, seek hospital emergency care due to lack of access to ongoing, affordable primary care options," Carvalho said. "Chronic conditions are better managed in a community clinic setting like Mission of Mercy."
The value of donated goods and services, including labs, x-rays, medications and more than 20,000 volunteer service hours, accounts for nearly half of Mission of Mercy's annual budget of $2.3 million. These donations enable the nonprofit to keep cash costs to around $80 per visit, which is free to patients. 
FANS Across America
FANS Across America in Chandler provides daily living necessities for homeless students, families in transition, and victims and children of domestic violence.
The nonprofit provides essential goods to in-need residents by relying heavily on donations to stock its shelves. FANS Across America distributes necessary items that range anywhere from clothing to diapers to basic hygiene products. 
According to George Macedon, President and Executive Director of the FANS Across America Charitable Foundation, volunteer activity totals more than 50 percent of FANS Across America's total operating costs. In total, volunteers contributed more than 4,000 hours last year alone. 
One unique way that the nonprofit is able to access goods for distribution is through a partnership with Amazon's distribution centers. FANS is a preferred recipient for in-tact products that are returned with broken packages. It also receives a number of household and personal care items that are donated and distributed to partners. 
FANS Across America measures its success according to the number of families and students that receive help through their programs, which could not be possible without the generous help and support from donors and volunteers throughout our community.