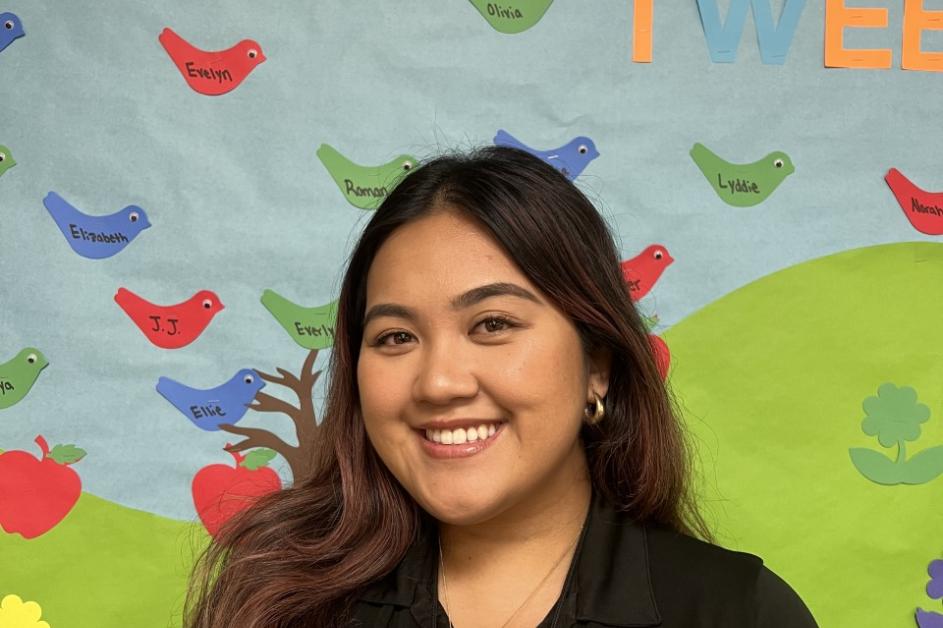 "To lead a group of young kids is no easy feat, but Ms. Daisee does it with ease. She is patient, kind, and compassionate and makes learning fun." As the Lead Building Blocks Teacher, Daisee Vennasap helps early learners get classroom-ready through an enrichment curriculum designed to stimulate curiosity and support cognitive growth. Get to know Ms. Daisee.
Building Blocks Teacher Since:
2018
What do you love about teaching?
I love seeing how my students' knowledge evolves as I share information. I know I am doing a good job at teaching when I can simply ask them a question a couple of days later and they answer it correctly. I also love working with children. Their joyfulness and energy make my job amazing!
What is your favorite children's book and why?
My favorite children's book growing up was the Dr. Seuss books because they are lengthy, and the rhyming made them fun and interesting to read. Now, as a teacher, I like reading the Gerald and Piggie books because I enjoy seeing how much the students love them!
Favorite Food?
My favorite food is Asian, specifically Vietnamese food. I like how there are a lot of veggies in almost every dish and seafood is my favorite source of protein.
Hobbies?
When I am not working, I like to go out with friends and family to different food or drink spots like boba shops. I also enjoy watching anime and collecting Funko Pops. I like capturing moments and looking back at those memories, so love taking polaroid pictures. When I get the chance to, I also like to go to music festivals and concerts too.
Favorite Teaching Mantra?
"You got this!"