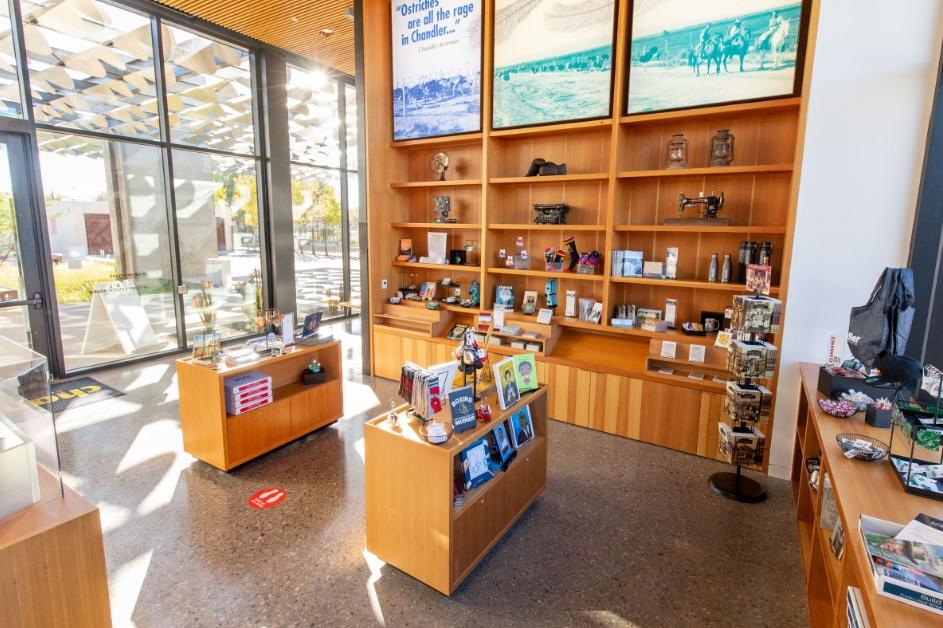 Celebrate the upcoming 7th Annual Museum Store Sunday at the Chandler Museum on Nov. 26, 2022. Whether you're interested in jewelry, home goods, posters, or books, you can find all that and more for a 10% discount—just in time for the holiday gift-giving season.
Chandler Museum, located near Chandler Blvd. and McClintock Dr., will be open from 1 – 5 p.m. You can get a preview of the items sold at the Chandler Museum by following them on Instagram at Chandler Museum.
You might be surprised to learn how many local and Arizona-based artists sell their wares at the Chandler Museum. Here is more information about some of these artists:
Laurie Blackwell is a teacher in Downtown Phoenix who focuses on journaling, bookbinding, tarot reading, and self-development through community connection. She is a self-taught artist with many desert-inspired items for sale. Check her out on Instagram beforehand at loneblackbird.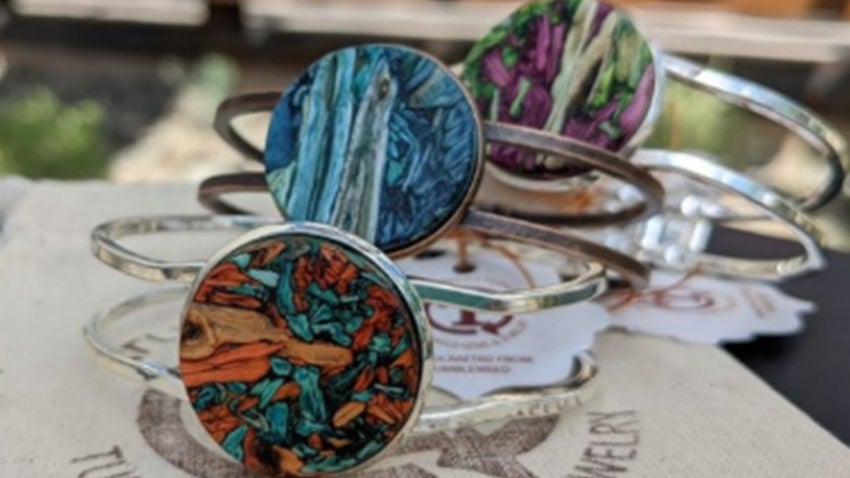 Tumblestone Jewelry is a husband-and-wife team of artists. Almost by accident, and with the help of their grandson, a road trip through the Texas panhandle dodging tumbleweeds turned into a never-before-seen medium. That's right, their colorful jewelry is made using tumbleweeds.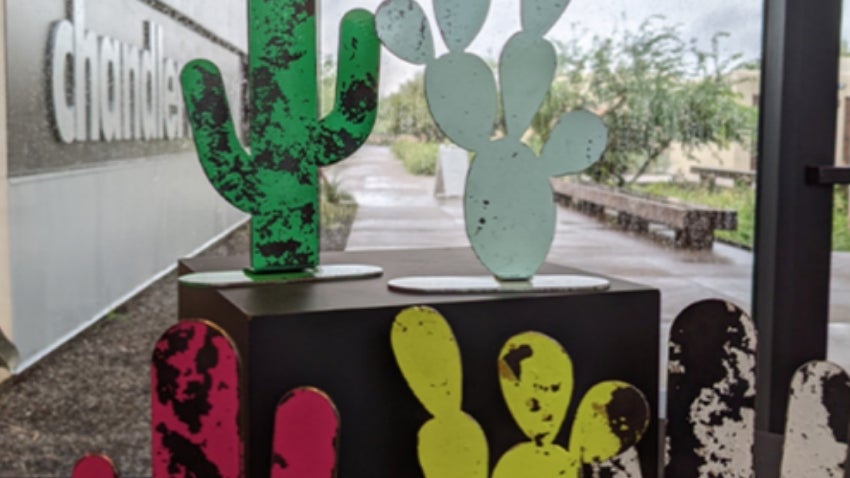 Saw & Steel, LLC was born from another local married duo with a passion for one-of-a-kind furniture and decor. Beginning as personal gifts between husband and wife, their custom designs grew support on social media and blossomed into a full-time business for this creative duo. Explore their portfolio on Instagram at sawandsteel to see why HGTV, NBC and Fox Networks all wanted a part of their magic.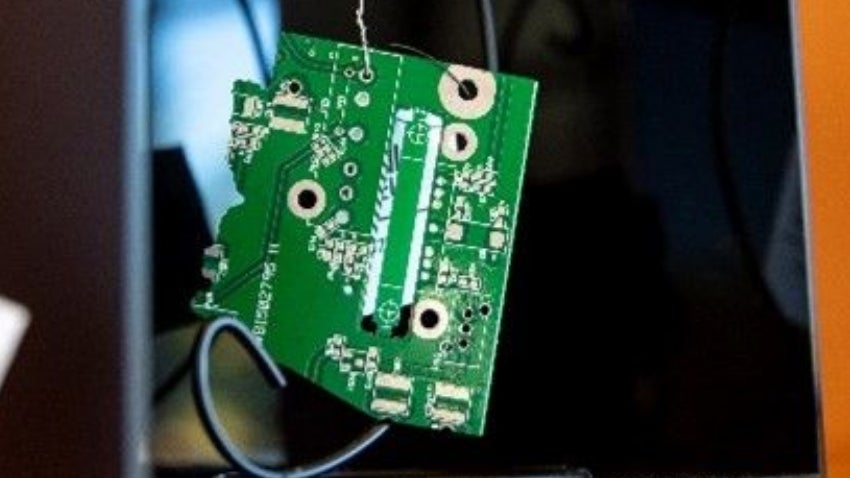 TechWears, by Drew Johnson of Colorado, brings together the worlds of technology and design with recycled circuit boards turned keychains, ornaments, and more.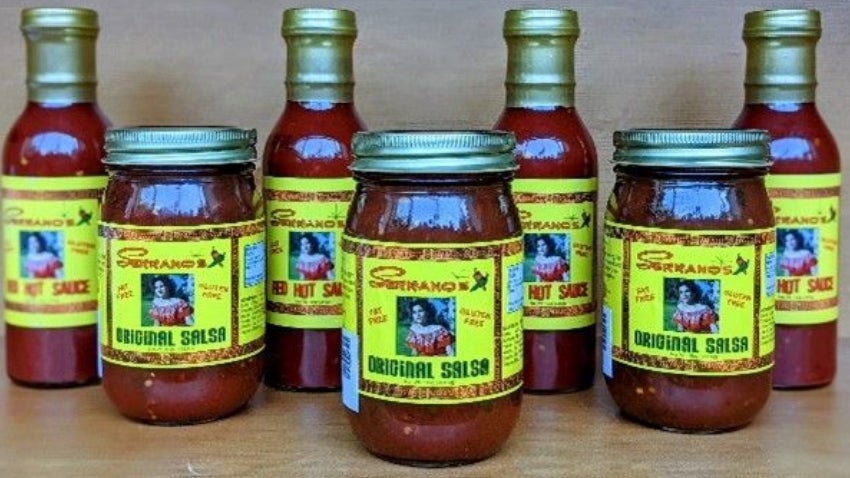 Serrano's Mexican Restaurant is a staple of Downtown Chandler and the entire East Valley. Now you can take home their salsa and/or hot sauce to enjoy over a meal with your own family.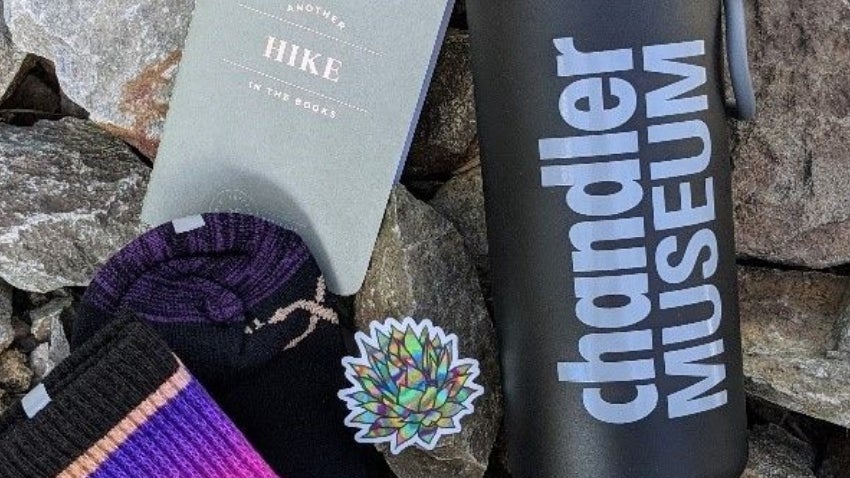 Not only can you find gifts from individual artists, but you can also snag curated gift bundles to suit the tastes of the different people on your list. The gift bundle featured here is the perfect gift for your favorite hiking enthusiast. There are also plenty of items for less than $10 that make great stocking stuffers.
There are also options for young ones. On sale for $73.25, or $65.93 on Museum Store Sunday, the sample bundle for kids includes the holiday edition of Museum in a Box to keep the entire family engaged, a 3-D puzzle, a "Lucky to Live in Arizona" book and an "Artist on the Gogh" kit that will keep everyone entertained.
Museum Store Sunday has more than 1,700 associated vendors representing all fifty states, 24 countries, and five continents, according to the Museum Store Association.
For complete details, or to shop online, visit the Chandler Museum Store or the Museum Store Association: Museum Store Sunday.