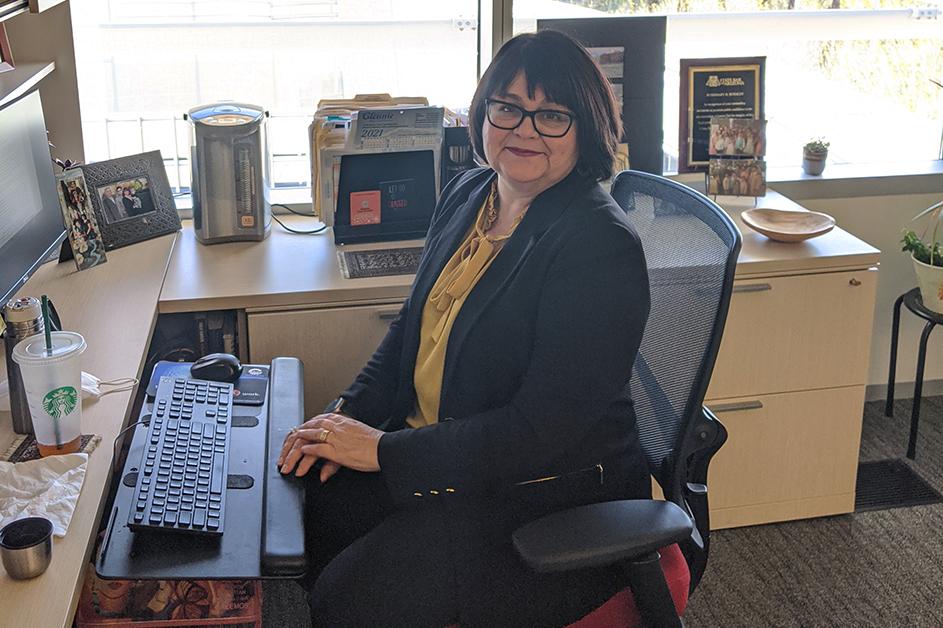 Rosemary Rosales first discovered her love of social work during an internship at the Flagstaff Battered Women's Shelter her senior year of college. After witnessing firsthand what could be done to help victims of domestic violence, she decided to pursue her Master's in Social Work.
Rosales grew up in a family with a strong work ethic and a system of support. For this reason, she was attracted to a field focused on protecting vulnerable populations and bringing together community groups. 
Rosales said she felt shocked when she witnessed how many women had no one to help them through their most difficult times.
"I was not interested in just counseling people," Rosales said. "I wanted to create programs that would empower women socially, financially and psychologically to leave their abusers, develop healthier relationships with their own children and allow them to find jobs and housing so they could be self-sufficient."
In 1987, Rosales graduated from Arizona State University with her Master's in Social Work. She continued on to practice in the field for more than 10 years. At this time, Rosales concurrently enrolled in and completed her law degree. Rosales said this move was the next step to affect more change in the community.
"During my years as a social worker, it was inspiring to see the way law enforcement, City officials, medical, social and behavioral science professionals come together to focus on a problem that impacted the whole community," Rosales said.
Rosales has worked as a municipal lawyer for more than 20 years. Currently, she serves as Chandler's Senior Assistant City Attorney, overseeing the Risk and Litigation Unit, the Chandler Municipal Airport and Chandler Police Department.
"I'd like to think that my background in social work and the varied positions I've held within the community give me a unique perspective in my position as a Senior Assistant City Attorney," Rosales said. "I use that perspective to provide quality legal services to the departments I serve."
Rosales believes that being a social worker is about being an agent for change through advocacy, legislation, education and the promotion of self-determination. 
"Social workers see a problem in a community and bring the decision-makers and affected parties together to remedy the problems and create solutions for change," Rosales said. "I loved being a part of that process."