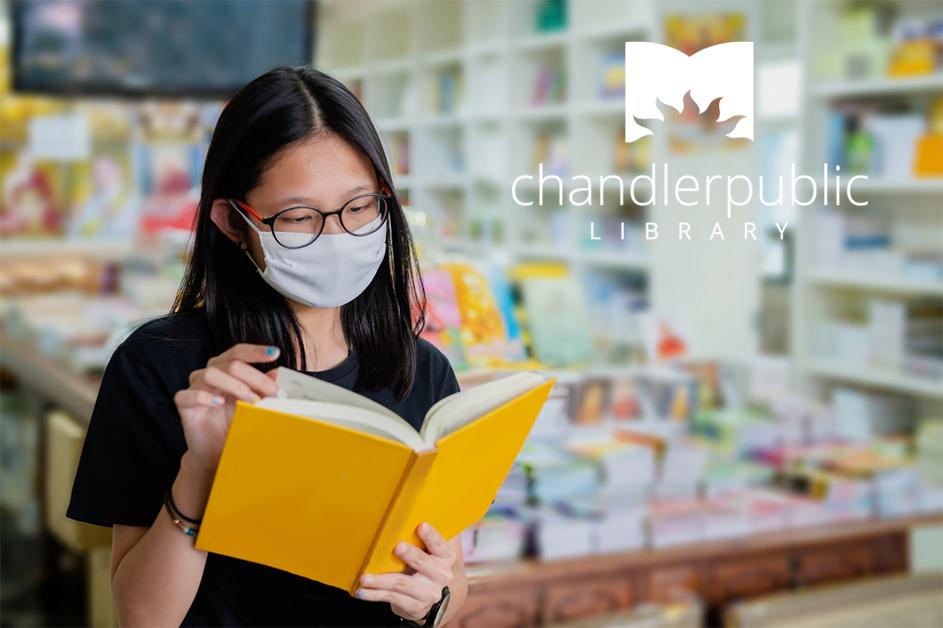 Over the years, the Chandler Public Library has become a safe haven for teens — a place to read, share ideas, make friends and volunteer.
Prior to the pandemic, the Library welcomed teens as a hangout as well as relied on their help with organizing activities, fundraisers, events for children and the annual Summer Reading Challenge. With nearly all in-person activity postponed or made virtual in 2020, staff had to come up with a new way to keep teens running the show. 
"With everything going on with the pandemic, we didn't want teens to be forgotten," said Rosanna Johnson, Marketing Coordinator for the Chandler Public Library. "We still wanted teens to have leadership and community service opportunities, even if they couldn't be here physically."
Johnson said the Teen Advisory Council, or TAC, was created to engage teens and bring the benefits of their perspectives back to library administration. 
Each of Chandler Public Library's four locations has its own TAC. Students from anywhere in Chandler can apply to serve on the council. They do not have to be students within the Chandler Unified School District system; students from Charter schools, homeschool and private schools are welcome to join the community.
"The council serves as a way for teens to own something and make friends in the process, even during these different times," Johnson said.
TAC groups are invaluable to the success of the Library's programs for youth and teens. Some of the ways TAC members help the Library operations include:
Providing input on Library services and offering new ideas

Planning Library tween and teen programs

Providing feedback on the Library's  young adult collections 

Writing book reviews and creating book displays

Organizing a Book Donation Drive twice a year

Contributing to Library social media on #TeenTuesday and otherwise

Creating free "Grab & Go" activity and craft kits for teens

Starring in

YouTube

Storytime videos for children at the Library
Benefits of Joining a Teen Advisory Council
Aside from helping teens make friends while supporting the success of the Library, joining a TAC can have long-term benefits to teens' resumes and portfolios.
"Teens can earn service hours for attending TAC meetings and for hours spent working on programs and projects," Johnson said. "They can gain real networking and leadership skills, as well as add impactful, creative community service work to their portfolios."
One member of the TAC said the social and leadership responsibilities have gotten her out of her shell and into an environment where she can really make an impact.
"TAC has helped me become a better leader and is helping me with public speaking," she said. "I also like working with other people and having a part in helping the library. TAC has helped me know other people in the library community."
Join a Teen Advisory Council
If you would like to apply for TAC at your Chandler Public Library location, call 480-782-2800 or contact the teen volunteer coordinator at the branch you would like to apply to.
Chandler Downtown Library
Stacey Akahoshi
Chandler Sunset Library
Thuan Nguyen
Chandler Hamilton Library
Allyson Bullock
Chandler Basha Library
Jennifer Hubbell