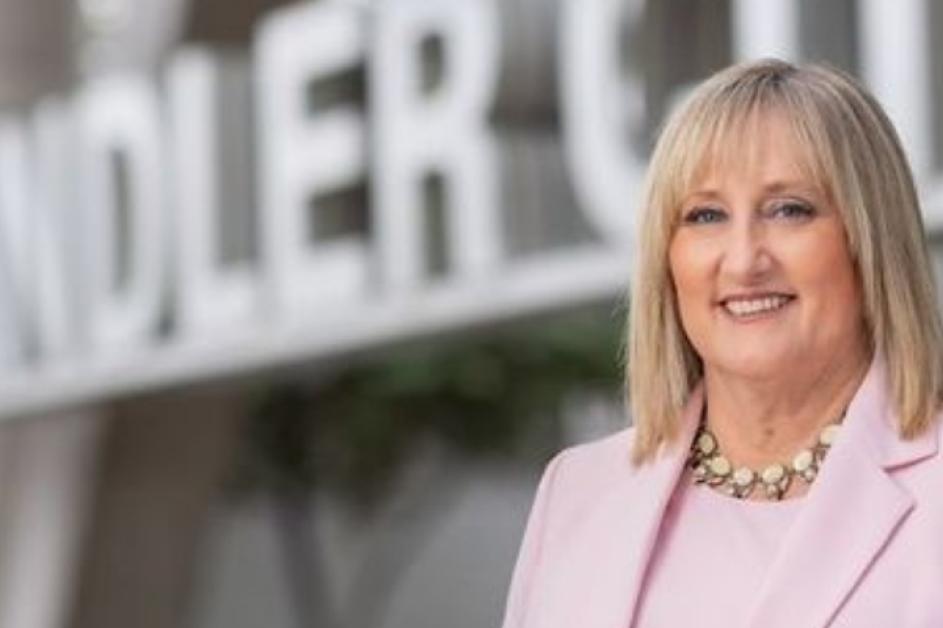 Whether you're talking tech, healthcare, or even the game of golf, the stories of Chandler companies large and small are compelling, aspirational, and full of business and life lessons.
I'd like to give you a peek behind the curtain to meet some of the women who are making it happen.
My hope is that these change-makers show emerging female professionals a path to leadership and create connections for other women along the way.
For decades, I've had the opportunity to meet and work with women who are having tremendous impacts in their fields. They are true trailblazers, bringing unique ideas and leadership styles to their businesses.
The relationships I've developed over the years have helped propel my career and vice versa. Their stories should be shouted out loud so that every young woman in Chandler knows there is a path to success.
Women Rise.  The show is about creating connections for women. I will introduce you to female professionals with real-world experience and real-life advice.
They get it. They live it. And they want to share their knowledge with the young women of Chandler.
Here are a few examples.
Female engineers have been an important part of the American economy for more than 100 years. Edith Clarke was the first woman to earn an electrical engineering degree in 1918 — she spent most of her career at General Electric.
In the 1920s, Lillian Gilbreth invented what's known as the "Kitchen Triangle", a design model that is used to this day. A woman's voice has been – and will always be – instrumental in the field of engineering.
Najwa Khazal has been in the field for more than 20 years. Today, she leads the Services Technology Centers at Chandler-based semiconductor firm, Edwards.
Khazal is responsible for defining, implementing and facilitating the strategic initiatives needed to support the future growth of Edwards and its customers. One important focus of her work is in the Diversity, Equity and Inclusion area, where she strives to bring more women into the field of engineering.
From engineering swing curves to mastering the golf swing, it's no secret that business deals are made on the golf course.
According to Forbes, 90% of all Fortune 500 CEOs play golf, and about 80% of them say it helps establish new business relationships. So why have women been sitting these matches out?
Char Carson is a golf pro at Springfield Golf Resort in Chandler. She had a successful corporate career for almost two decades before finding her true passion — teaching young women the game of golf.
Throughout her career, Carson witnessed first-hand how women lost their seats at the deal-making table because they lacked confidence on the golf course.
Today, Carson teaches young women, helping to prepare them for the workforce by mastering the golf course.
You can learn more about these incredible women by watching the first episode of Women Rise City of Chandler's YouTube channel.
This article also was published in the Independent News.