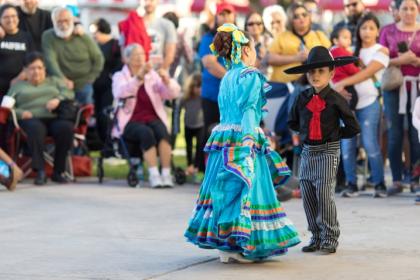 The 27th Annual Multicultural Festival promotes the cultural diversity of our community through music, dance, art, storytelling and more. Come enjoy cultural performances, kids' activities, unique vendors, and delicious food. It will be fun for the whole family.
Back by popular demand is the Asian Village where a wide range of Asian cultures will be showcased.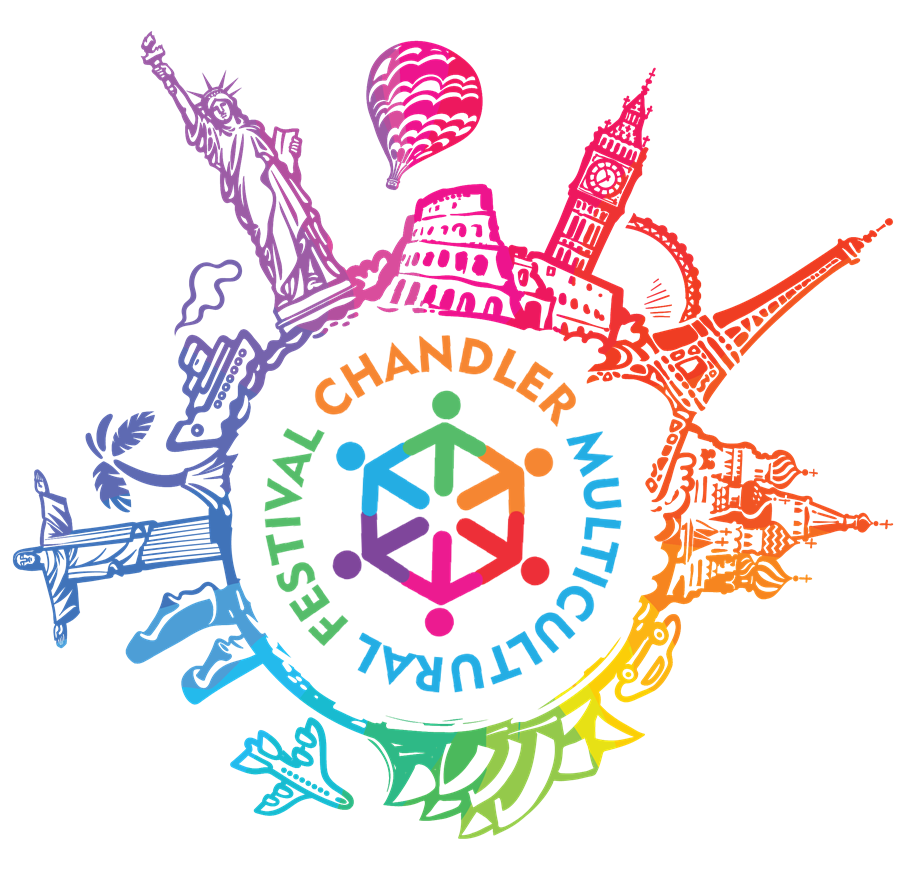 Jan. 15, 2022
11 a.m. - 6 p.m.
Contact Us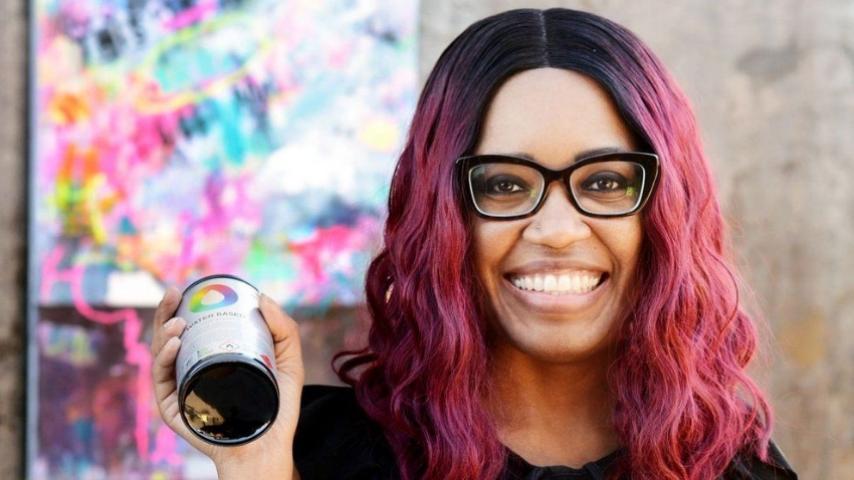 Martin Luther King Jr Community Art Project
Jan. 15, 2022 | 10 a.m. - 6 p.m.
In honor of Martin Luther King Jr, Arizona-based artist, Tiesha Harrison, the Chandler Diversity, Equity, & Inclusion Division, and the Vision Gallery invite the public to learn more about the Civil Rights leader by partaking in an interactive art game at the 27th Annual Chandler Multicultural Festival.
| Time | Subject to Change | Performance Schedule |
| --- | --- |
| 11:05 a.m. | Ballet Folklorico Quetzalli-AZ | Folklorico Dance |
| 11:30 a.m. | Vandana Music School |
| 11:55 a.m. | Welcome: Mayor Kevin Hartke |
| 12:10 p.m. | Kriti Bollywood Dance |
| 12:30 p.m. | Intel STEAM Winners Awards |
| 1:05 p.m. | Tarwater Elementary School | Mandarin Immersion Program |
| 1:20 p.m. | Miss Indian Arizona Association | Native American Music and Dance |
| 1:45 p.m. | ERA | K-pop Dancers |
| 1:55 p.m. | Noopur-AZ | Bollywood Dance |
| 2:15 p.m. | Creative Expression Awards |
| 2:30 p.m. | Serenity K-pop Dancers - Thousand Cups |
| 2:40 p.m. | Ballet Folklorico Itzamatul del Valle del Sol |
| 3 p.m. | Celtic Steps | Irish Dance |
| 3:10 p.m. | Serenity Dancers - Lotus | Korean Dance |
| 3:15 p.m. | Serenity Dancers - Khuc Hat An Tinh | Vietnamese Dance |
| 3:25 p.m. | Afroetic | Spoken Word |
| 3:50 p.m. | Serenity Dancers - Don Xuan | K-pop |
| 4 p.m. | Instituto de Folklor Mexicano | Folklorico Dance |
| 4:30 p.m. | Serenity Dancers - I Can't Stop Me | K-pop |
| 4:40 p.m. | ABCD School of Dance | Bollywood Dance |
| 5:10 p.m. | HO YA the National Academy of Arts R.O. Korea | Traditional Korean Dance |
| 5:35 p.m. | Aztec Performers | Aztec Dance |
| 5:40 p.m. | Hatian Music Band | Hatian American Center for Social and Economic Development (HACSED) |
Ahmadiyya Muslim Community

AZ Asian American, Native Hawaiian, Pacific Islander for Equity (AZ AANHPI for Equity)

Arizona Korean Association

Gem-Mint

Islamic Center of the East Valley

Iyal Isai Nadagam of Arizona

Kim Tao Bakery

Sonyamarket
Food Booths
Amigos AZ

Bao Boyz

Hot Bamboo

Paletas Betty

Pad Thai Kitchen

Phoenix Lechon Roasters
Food Trucks
Arizona's Roasted Corn

Ava's Kettle Corn

Big Jakes Dogs & Catering

Blossoms Creamery

Bonsai Boyz Food Truck

Elias The Foodie

Flippin Rice

Luna Street Food

Mama Lita's Soda Bar

Re Di Roma Wood-Fired Pizza Truck

Takoyaki Balls

The Beignet and Coffee Shack

Viet Q Vietnamese Street Food
Arizona Trans Youth and Parent Organization

AZ Legacy Law Group, PLLC

Baha'is of Chandler, AZ

Ballet Folklorico Quetzalli-AZ

BASE Arizona

Beep Beep Traffic Survival School

Burns Law Office P.L.C.

CDC Rockart & Jewelry

Chamber Diversity, Equity and Inclusion

Chandler4Change

Chandler Center for the Arts

Chandler Diversity, Equity and Inclusion

Chandler International Film Festival

Chandler Police Department

Chandler Pride

Chandler Public Library

Chandler-Tullamore Sister Cities

Chandler Victims Services

Chandler Youth Theater

City Clerk

Clothing Palette

Decoraciones Yani

Free Mom Hugs Arizona

For Our City Chandler

Girl Scouts

Haitian Group

Hipklips

Italian Association

Information

Inspiring Beauty

Lil' Suds and Body Shoppe

Mariana's Accessories

Maricopa County Environmental Services Stormwater Program

Modern Law

Miss Indian Arizona Association

QuickStart/LifeSafer Ignition Interlock

Renewal by Andersen

Salvation Army

Sprinklin Queen Magic

St. Katherine Greek Orthodox Church

Strategies for Success

Sunflower Creations

Somos Dental & Orthodontics – Mesa

Tarwater Mandarin Immersion Program

Touba Gift Shop

Trade Lantern

Vida Mia Creations

Volt Energy
2021 Virtual Multicultural Festival
Chantal's Vietnamese Beef Pho
Broth Ingredients
2 medium yellow onions and 2 daikons
About two 4 inch piece of raw ginger
Beef soup bones 4-5 lbs (marrow or knuckle bones; also you can do chicken broth)
5-star anise
6 whole cloves
One cinnamon stick

Directions
In a 10-quart pot add beef soup bones and fill 3/4 with tap water, cover and cook on high heat.
When it comes to a boil, turn to low heat and let simmer with the lid off.
Skim the residue off the top with a ladle (do this throughout cooking and prepping until broth is clear).
Simmer on low heat for 1-2 hours then remove and discard the beef bones.
After it simmers for 1-2 hours and the broth is clear, use cheesecloth and tie up star anise, whole cloves, and cinnamon stick and add to the broth

2 tablespoons salt
4 tablespoons fish sauce
1 ounce (1-inch chunk) yellow rock sugar
Char ¼ of an onion and the ginger and add to the broth, and then add 4" chunk daikons

**Sauté 1/4 cup of paper-thin white onions and put in broth. (The aroma of this will make your broth taste so good). Taste broth to see if you have enough seasons, if bland add more salt, fish sauce and rock sugar.

As the broth is cooking, prep noodles and beef.

Noodles
1/2-2 pounds small (1/8-inch wide) dried rice stick (cook per package directions) or get fresh banh pho noodles. Fresh noodles need to be blanched in boiling water for 1 minute and rinsed quickly with water to get rid of excess gluten residue.

Beef
Easiest is to get pre-sliced raw eye of round, sirloin, London broil or tri-tip steak (3-4 lbs). My favorite is the eye of round steak. If not pre-sliced, you can do it yourself with a sharp knife, so you get a thin slice about 3-4" long.

Garnishes placed on a separate plate
1 medium yellow onion, sliced paper-thin
4-6 scallions, green part only, cut into thin rings.
Asian/Thai basil
Chopped cilantro leaves
Bean sprouts
Red hot chiles
Thinly sliced Lime wedges
Hoisin sauce
Sriracha HOT Chili Sauce

Final Instructions
Place cooked noodles in individual serving bowls.
Placed thinly sliced beef on top of noodles.
Ladle very hot broth into the bowl, this will cook the beef as you serve.
Add garnishes, add a little of the sauce and enjoy!
Saffron Rose Pistachio Cake
Ingredients
1 1/2 cups all-purpose flour
1½ tsp baking powder
Pinch baking soda
2 eggs
1 cup sugar
¾ cup milk
¼ cup butter
1 tsp vanilla essence
½ tsp almond essence
1 tsp green cardamom powder

Saffron-Pistachio Frosting
1 cup fresh whipping cream
1/4 cup icing sugar
1 tsp rose water
1 tsp saffron strands
1 tbsp hot milk

Instructions
Mix the flour, baking soda and powder and set aside.

Heat the milk and butter till the temperature is just above what you would be comfortable touching.

Let the butter melt. Add the saffron strands, cardamom & vanilla.

In a bowl beat or whisk together the eggs and sugar till the mixture turns pale and sugar is well incorporated.

Add the milk mixture to the egg mixture slowly. Make sure the milk is not too hot or boiling as it would curdle the eggs.

Add in the flour mixture and continue beating on low till well incorporated.

Pour the batter into the cake tin.

Bake for 30-40 minutes at 350 degrees or till the skewer comes out clean.

Let cool.

Instructions for the Saffron Frosting
Add the saffron strands in 1 tbsp of hot milk and let sit.

Whip the fresh cream with the icing sugar until stiff.

Add the milk which should have the lovely yellow saffron color now to the cream.

Add the rose water.

Beat once and frost cake.

Decorate with saffron, pistachios and dry edible rose petals.
Challah Bread
Yield: 2 one-pound loaves
Ingredients
1 C. water, warmed
1/3 C. oil
¼ C. honey
2 eggs
4 C. bread flour
2 T. sugar
1 tsp. salt
¾ tsp. instant yeast (*If using active dry, use 1 tsp. See note below.)

Directions
In a mixing bowl, combine wet ingredients.
Add dry ingredients. (*If using active dry yeast, activate by warming 2 T of the water and allow to bloom.  Add with other wet ingredients.)
Mix with the dough hook on low speed for 3 minutes until all dry is combined, then on medium/high speed for another 7 minutes.  The dough should be shiny and smooth. If using the next day, place in an oiled bowl, cover and chill. Otherwise, place in an oiled bowl, cover and ferment at room temperature for 30 minutes.
Fold the dough: wet hands, scoop, lift and stretch one side of the dough toward the center, then the other on top of that. Do the same for the other two sides, then flip the dough in the bowl.  Alternatively, wet hands, scoop from the center and lift, allowing the dough to stretch and come together in the air. Then flop the dough over into a loose ball. The idea is to stretch the gluten strands, creating strength and a tighter dough.  Ferment another 30 minutes.
Turn dough out onto a lightly floured surface and pat lightly into a rectangular shape.  Cut into 4 portions and pre-shape the strands for the braids: place rectangle lengthwise in front of you and de-gas by gently patting.
Using pinky edges of hands, gather the top of the rectangle toward you, press into the dough and gently away, to tighten. Repeat, which closes the piece of dough into a tube.
Press seam closed with the heel of your hand and repeat with remaining dough portions. Allow these to rest for 20 minutes, then roll out to the length needed for braiding.
Braid and place loaves on a parchment-lined baking sheet.  Proof in a warm, moist environment. When loaves are jiggly and airy, bake at 350 degrees for about 25 minutes.
Chef Melinda is with the East Valley Jewish Community Center.
Event History
In 1995, the Friends of the Chandler Public Library established the Chandler Multicultural Festival to bring the community together for a fun-filled day of art, music, and dance while also learning a little more about the rich cultural diversity that exists in our community. The festival has grown into a signature event for the City and offers a quality arts experience in the comfortable setting of the downtown Chandler Public Library. 

The Multicultural Festival is a part of the Celebration of Unity annual events held each January to honor our community's heritage and diversity, along with the spirit and ideals of Dr. Martin Luther King Jr., and the civil rights movement.