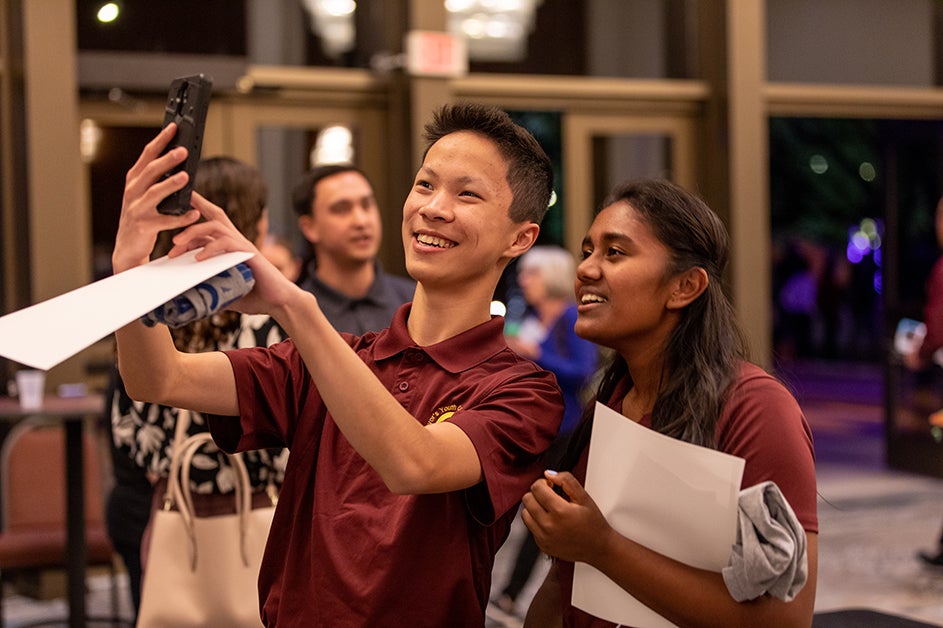 The Mayor's Youth Commission are students in 9th - 12th grade who advise the Council on issues concerning the youth of Chandler. The members learn about city government, develop leadership skills and provide community services and participate in various programs, events, and fundraisers that benefit Chandler youth.
Meetings are usually held at 5 p.m. on the 2nd Tuesday of every month during the school year at Chandler City Hall, 5th Floor Conference Room, 175 S. Arizona Ave.
Members (19)
Term Expires
Shripal Dupati
05-01-2025
Isaac Ong
05-01-2025
Anthony Bushard
05-01-2025
Joseph Bushard
05-01-2025
Maria Gonzalez
05-01-2025
Nivid Singhania
05-01-2025
Sanjana Balaji
05-01-2025
Makenzie Cole
05-01-2025
Julianna Henderson
05-01-2025
Olivia Lu
05-01-2025
Ashwin Vijayaraghavan
05-01-2025
Aashika Dupati
05-01-2024
Ananditha Sivakumaran
05-01-2024
Arnav Nigam
05-01-2024
Jackson Heinkel
05-01-2024
Josh Victoria
05-01-2024
Nikhil Dholakia
05-01-2024
Shea Lee
05-01-2024
Victoria Jagdon
05-01-2024
Staff Liaison
Alexis Apodaca, Government Relations Coordinator | 480-782-2216
 — 
Membership
Term: 2 years / until graduated from high school
Meets: Once a month during the school year
Members: 19 members, 9th -12th-grade students.
Applications are currently closed, and will open again for the 2024 - 2025 school year in January 2024.
Please note that all Mayor's Youth Commission applications received after March 1, 2023 will be considered for the 2024-25 school year.