Diversity Education Mini-Grants
The Chandler Diversity, Equity & Inclusion (DEI) Division and the Human Relations Commission provide mini-grants of up to $1,000 available to teachers, schools, nonprofit organizations and community groups located in Chandler or providing services to Chandler residents or students.  
Funded proposals will foster DEI programs for youth ages 5-18 and will promote the city's DEI mission: "We strive to cultivate a community and municipal organization that values, supports and embraces diversity to create a more inclusive and equitable place to live, work and thrive."
We will begin accepting applications for FY 2023/2024 beginning July 1, 2023.
A. All proposals must address one or more of the following dimensions of diversity: age, socio-economic status, culture, disability, ethnicity, gender, national origin, race, religion, or sexual orientation.
B. Applications must be typewritten. Pay particular attention to application deadlines, mini-grant applications received after the deadline will not be considered.
C. Only one application may be submitted per project.
D. Funds are made available on a per-year basis; continued funding of ongoing projects cannot be guaranteed.
E. First priority for funding will be given to diversity education projects or programs in K-12 schools. Other considerations may include (but are not limited to) creativity, scope of student participation and involvement, interagency collaboration, availability of multiple sources of funding, ability of project to be completed within the one-year timeline and demonstrated need for a particular program. Final funding decisions are at the sole discretion of the HRC Diversity Education Mini-Grant Committee.
F. Proposals will be reviewed and the HRC Diversity Mini-Grant Committee will choose awardees. Applications will be reviewed on the following:
Addresses one or more of the following dimensions of diversity:

age

socio-economic status 

culture

disability

ethnicity

gender

national origin

race

religion or

sexual orientation.

Goals and Objectives of the project reflect the mission statement of Chandler DEI.

Proposed budget is clear and reasonable for the project.

Proposal is for a DEI project or program in or for K-12 students.




           
If approved for funding, a final report outlining project accomplishments must be submitted within 60 days following completion of a funded program or event. This report should include (at minimum) the following information:
Narrative description of accomplishments, program or event.
Number of participants in the event/program.
Final budget.
Additionally, all unspent grant funds must be returned to the Chandler DEI at the time of submission of the final report. Organizations failing to submit this report in a timely fashion or to return unspent funds in full will not be eligible for future funding
Applications open July 1 for as long as funds are available.
Applicants will be notified of award status within 2-3 weeks of submitting an application, and funds will be dispersed, at maximum, approximately four weeks after notification has been sent.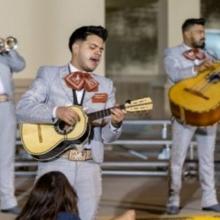 To honor their 20 Year Anniversary, CTA Liberty celebrated its diversity, culture, and success over the past two decades with performances from their own students as well as members of the community.
International Potluck at The FrenchAM School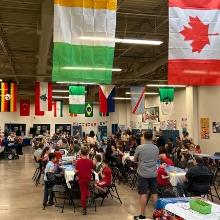 International Month is a way for students at The FrenchAM School to show pride in their origins.
Each year, the school holds an International Potluck where families of current students bring food items specific to their country-region-state of origin.