Ten individuals and one organization were honored for their volunteer service from January to December 2022.
The City of Chandler recognized the contributions of time and dedication made each day by committed volunteers. Organizations, including the faith-based, nonprofits and schools that rely on volunteers were encouraged to nominate individuals with service primarily in Chandler for one of 10 awards.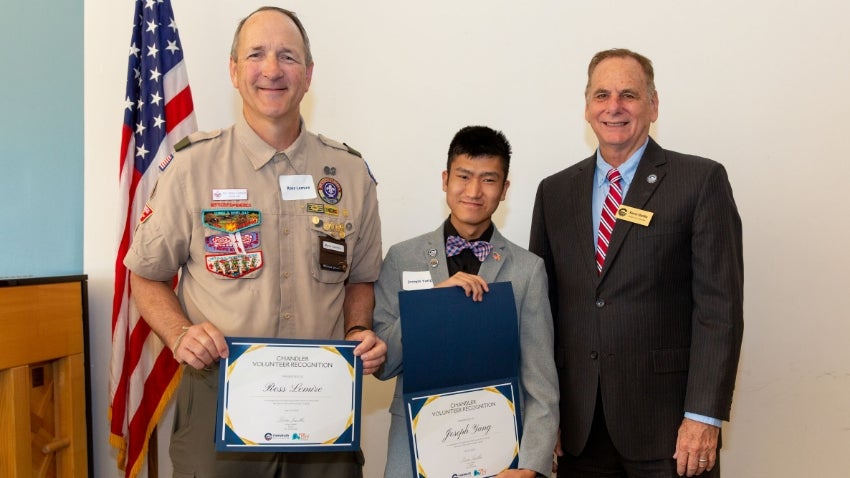 This exclusive club includes individuals who volunteer for more than 1,000 hours in one year.
Rhea Dias
Mindy Jones
Ross Lemire
Karen Thompson
Joseph Yang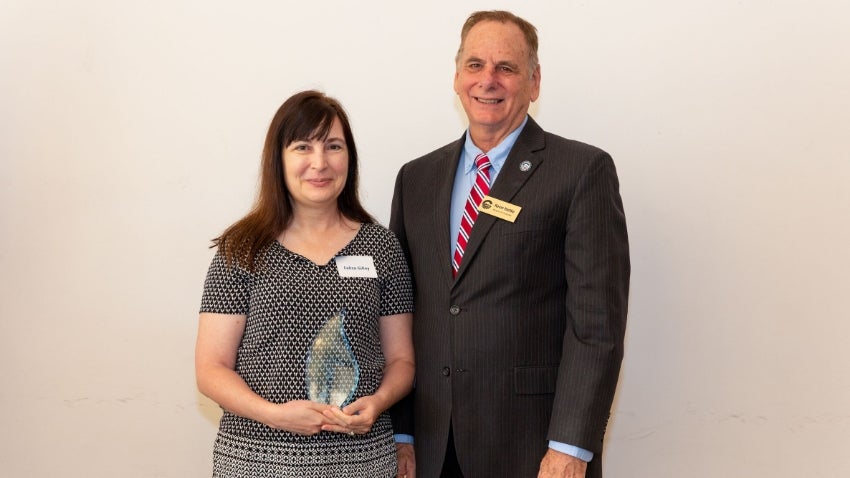 Felisa Gilley, AZCEND
Felisa Gilley. Preferring to work behind the scenes at two AZCEND programs, Felisa is a quiet yet highly talented, detail-oriented volunteer with an eye for organization and efficiency. She first strives to understand the current process, then works to ensure the process is efficient, effective, and eliminates duplication of effort.
Felisa was and continues to be an instrumental member of the Volunteer team, particularly as we rolled out a new volunteer database called Volgistics. As the program was so new even to our volunteer staff, Felisa jumped right in to learn the software program, which in turn, led her to sharing her knowledge and acquired skill set with the rest of the team so we could all better understand the inner workings of the database program. She not only supported all of our team's learning process, Felisa further brainstormed additional ways to improve our data collection system and data entry processes. Felisa takes on any task with enthusiasm and a smile. She exemplifies leadership through her ability to listen, problem-solve, engage others in the process, take initiative, and make ordinary day to day tasks as efficient as possible. Her support and assistance twice a week (up to 16 hours ) has been invaluable to our team. Felisa, time and time again, has helped lessen the burden of daily data entry and data collection duties off of the Volunteer and Development Department.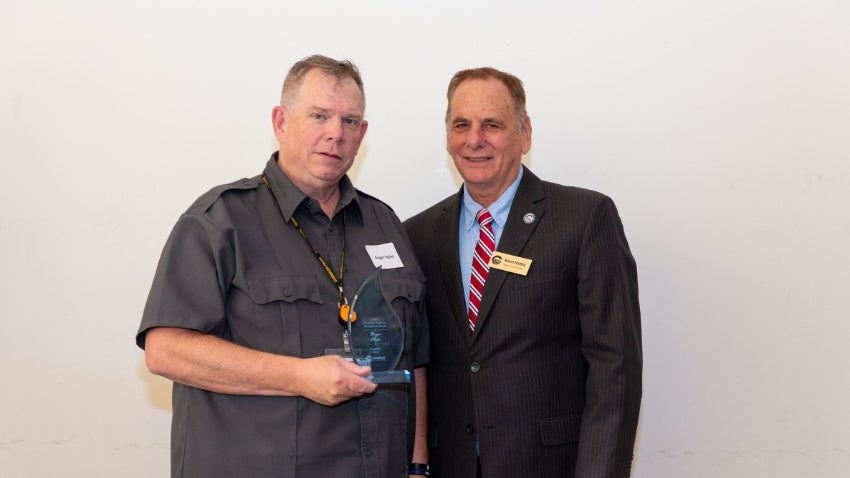 Roger Hyles, Chandler Police Department - Volunteer in Policing
Roger became a Volunteer in Policing (VIP) on Sept. 12, 2001. For twenty-one years he has supported various teams and officers within The Chandler Police Department. Over the years, he has consistently responded to the call for assistance and worked the DUI task force.
These assignments are long and can last into the early morning hours. He has assisted the CPD Audio Visual team and captured footage using his drone. These videos have contributed to the production of marketing videos, social media posts, and have documented the funeral processions of our fallen officers. Throughout all of these contributions over the years, Rog has maintained his full-time employment, which often takes him out of town, as well as his volunteer duties as a Motorist Assist. We are grateful to have him as part of the Motorist Assist team at Chandler Police Department.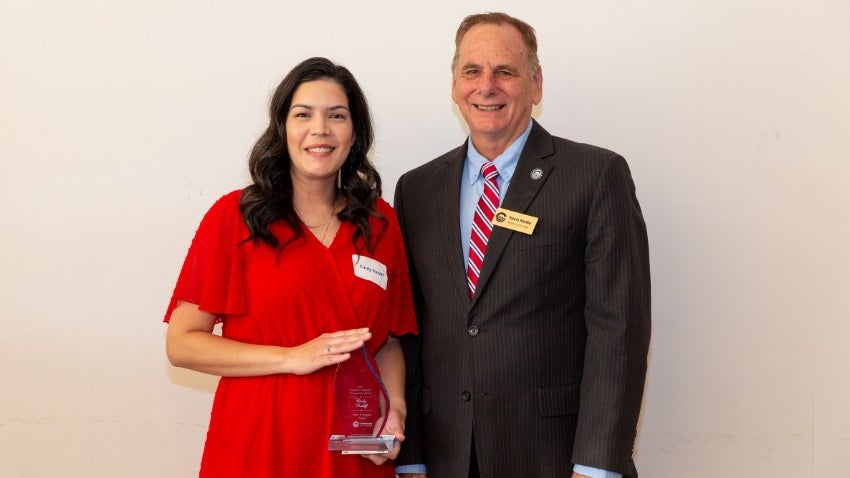 Cindy Ratliff, Arizona College Prep Middle School, Paz de Cristo, Feed My Starving Children, Hackett House, Phoenix Children's Hospital, Treasures 4 Teachers, Special Olympics, Operation Gratitude, Children's Cancer Network, Childsplay Theater
Cindy Ratliff truly makes anything happen! As demonstrated by the incredible array of organizations that she donates her time, Cindy's activity benefits innumerable people. I have firsthand experience of Cindy's enthusiasm to serve others. For the past two years, Cindy has spearheaded our middle school's Dig Pink event. For both events, Cindy was the first volleyball parent to step up to help in any way possible. Her communication is thorough, and her energy is limitless!
Cindy's organization and passion inspired the other parents to jump in and contribute as well. Cindy and her family created a six-foot balloon mold, balloon towers, gym decorations, donation tables, and so much more! As a result of Cindy's activity and leadership, our middle school has raised over 9400 dollars for the Sideout Foundation in the past two years. I have been inspired by Cindy's volunteer work since I began coaching her daughter in July of 2021. What really struck me, though, is the impact that she has on her daughters. One day I walked into the teacher workroom and Cindy was there with her 8th grade daughter, Jaycee, making copies for our teachers. Making conversation with them, I found out that Cindy and her family volunteer on a regular basis at so many different organizations. Their family was going to spend time over their weekend bagging meals at Feed My Starving Children. It was encouraging and refreshing to see two generations dedicating their time to serving others. Cindy's impact on her daughters is instilling a love of service and selflessness. If only all of our families would donate even a fraction of the time that Cindy and her family does, our community and our world would be a better place. The diverse organizations that Cindy volunteers also is demonstrative of her impact both locally and globally. She supports Chandler at her kids' schools, she volunteers at Phoenix Children's Hospital, and she honors service people and first responders around the world. Cindy impacts others, both near and far, in profound ways. I am inspired by Cindy's endless determination to help people around her.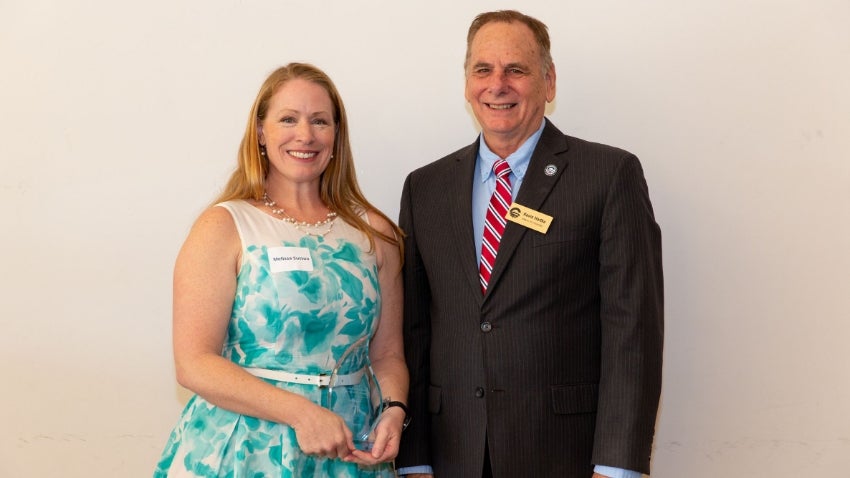 Melissa Sutton, Drowning Prevention Coalition of Arizona, National Drowning Prevention Alliance, PTO for Aprende Middle School, Child Fatality Review Team, and others
Melissa has volunteered for over a decade with the Drowning Prevention Coalition of Arizona (DPCA), and almost as long with the National Drowning Prevention Alliance (NDPA), in which she served as President for both of these amazing organizations. During this time, she has put in countless hours at water safety events throughout the valley and has worked closely with Chandler Aquatics on their own drowning prevention events.
Drowning is the leading cause of accidental death in children ages 1- 4 and Melissa has worked tirelessly to inform parents and communities about the dangers, to prevent deaths in all age groups. Melissa spearheaded a research project that took her to Australia for a month, as they have had great success with water safety measures, to see what could be brought here to the US to help save lives. Melissa has helped the World Health Organization (WHO) to create a global action plan to prevent such tragedies globally as well. She has jumped in cold pools for Polar plunges to bring about awareness, has gone out on the rivers and lakes with the Sheriff's department to see what more can be done in those areas for prevention, and travels all over the great state of Arizona, many times at early hours to be at events and educate, sometimes dragging her whole family along. While Melissa could be nominated for pretty much every category, I felt she truly deserves this category for her drowning prevention work with the NDPA, DPCA, and Child Fatality Review Team, but also work her time with school PTOs, Team in Training (Lymphoma and Leukemia Society), and so many other wonderful organizations she continuously volunteers for.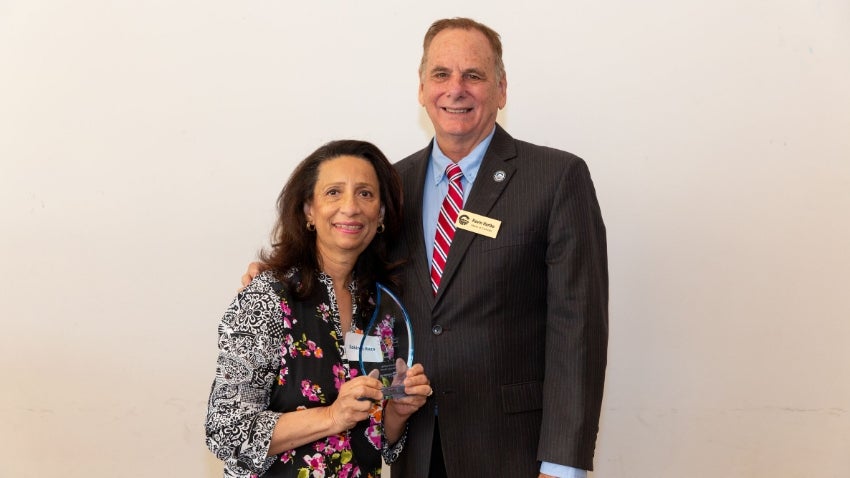 Sakina Raza, American Muslim Women's Association of Arizona, ICNA Relief Arizona, Islamic Center of Northeast Valley, 100 Angels, YMCA Scottsdale, IRC Welcome Center for Asylum Seekers
Nomination 1: Sakina has been a volunteer for all her life anywhere and everywhere she can. She is a survivor of brain tumor and breast cancer. Undergoing chemotherapy has not stopped her from being a case manager and board member of AMWA-AZ, packing and distributing food at the ICNA Relief food pantry during the pandemic, sorting clothes for Afghan evacuee refugees, organizing, and serving food at the IRC Welcome Center for asylum seekers, going on a mission to El Salvador with 100 Angels to bring needed food and medical supplies, leading a group of women hikers to explore AZ trails. Sakina deserves this award for being a regular and non-stoppable volunteer all while going through her chemo treatments. She is my inspiration.
Nomination 2: Dr. Sakina Raza is a retired pediatrician and has a compassionate heart to help others whenever and wherever she can. She has done a tremendous job as a case manager with a Chandler-based organization, The American Muslim Women's Association (AMWA). She has been involved in the following activities. Assisting and providing financial assistance to families in need, preparing and distributing welcome baskets to the newly arrived refugee families, dropping household items to the underprivileged families, assembling hygiene packets, and serving dinner to asylum seekers with Medical Triage, and taking to the sick to their doctors' appointments despite her personal challenges. She has recently worked on collecting and assembling boxes for earthquake victims. Impact: Sakina helped to educate the refugee community with the community resources to empower and sustain. Her impact is long-lasting, inspiring, and uplifting for destitute and underprivileged families. Need: Commuting is a huge problem for the newly arrived refugee families. Sakina facilitated a refurbished bike drive for refugee kids and helped in backpack drives for children. Challenge: Sakina is a cancer survivor with amazing resilience and courage. She has overcome her personal challenges with her willingness to empower the challenged women and families.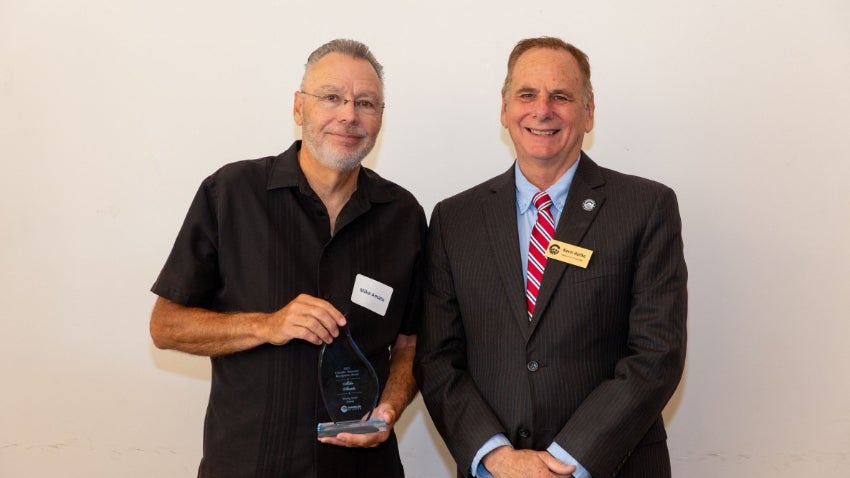 Mike Amato, Neighbors Who Care
There are so many reasons why Neighbors Who Care volunteers choose to become Neighbors Who Care volunteers. For Mike Amato, it's about fulfilling his calling to help seniors. God has given me a passion for coming alongside them, he humbly remarks. (For me), being matched up with Neighbors Who Care is the right fit. And we couldn't agree more. Mike joined our volunteer ranks in June of 2021 after recently retiring and moving with his wife Debbie (who is also a wonderful NWC volunteer!) to Sun Lakes.
He ramped up quickly and has since logged more than 30 hours of service and driven well over 3,200 miles while serving our clients. Mike provides such services as dinner delivery, minor repairs, respite care, and shopping errands. But his greatest contribution continues to be his service as a transportation driver. He has taken various clients to medical appointments more than 130 times! What satisfies my soul the most is being able to help someone who needs it, Mike says. No matter which service Mike is providing for our clients, he is also engaging them in conversation and treating them with dignity and respect.
This goes right along with our mission. We are so grateful to have a volunteer like Mike on our team, says Sheryl Keema, Executive Director. In addition to the services he provides, his kind, helpful, and positive demeanor shines through whenever he engages with our clients. He not only gets the job done, but he does so while making an incredible impact on the people he serves. Mike says he especially enjoys volunteering because, it's like I have many, many grandmothers! To add to Mikes dedication to serving our clients, he is also a member of our governing Board of Directors (also a volunteer position) and has recently been tapped to serve as this year's Board Vice Chair. And, if that isn't enough, Mike also served on our Aging Made Easier conference planning committee for the second year in a row. He isn't afraid to roll up his sleeves and do whatever is needed to accomplish a task.
With all of this on his plate, Mike also supports Neighbors Who Care with his financial resources as a regular donor, and he encourages donations from others including those in local clubs and organizations who can help raise funds through benefit events and activities. We feel blessed to have Mike Amato with his can-do attitude and his giving heart as a Neighbors Who Care volunteer. And we know that Mike feels equally blessed to be able to serve those in our community who need our help.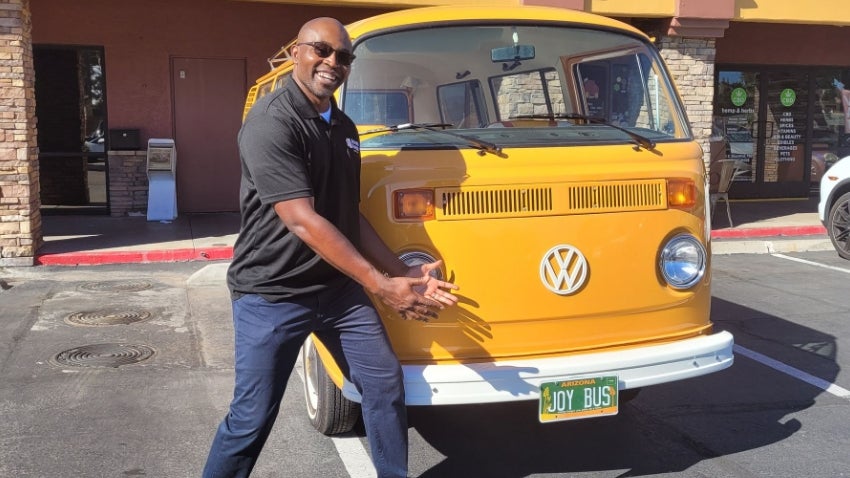 Okechukwu Ogba, Frye Elementary PTO
This is the first year that Frye Elementary School has had a PTO in a very long time. Oke Ogba is a parent who stepped up to take on the role of our PTO Secretary. Oke has given hours of his time creating posts, marketing our PTO, and coming up with ideas to improve our school.
Oke's positivity and resourcefulness cannot be matched. He has boosted our social media pages and helped create lasting relationships with businesses in our community. Our school has needed a PTO for years, and our students and staff are finally benefitting from what our PTO offers. Oke keeps us on track during our meetings and is always willing to lend a hand if someone needs help. He is full of ideas and always keeps our PTO's vision in mind. We are so thankful for Oke and feel very lucky to have him on our PTO!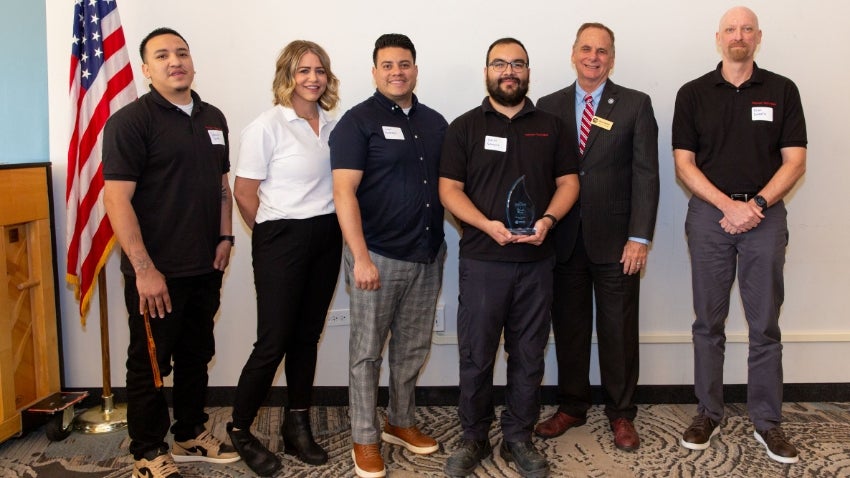 Edwards Vacuum, For Our City - Chandler
Edwards Vacuum became engaged with For Our City in summer of 2022, looking for ways to be involved in the community. They quickly connected with the community and jumped right into supporting the annual Operation Back to School event.
Not only did Edwards come in with a $10,000 sponsorship of Operation Back to School which helped underwrite many of the costs associated and ensure the committee had enough backpacks and supplies to meet the need in the community, they also showed up for planning meetings and on the day of the event, where they handed out burritos donated by Taco Bell to very hungry and very grateful volunteers. After their incredible support of Operation Back to School, Edwards sent a team out to participate in For Our City Day, doing work on home improvement projects and landscaping for community members. The support in terms of time, talent, and financial contributions received from Edwards has made a significant impact in the last year, and their willingness to work together to get support to Chandler families is inspiring and very appreciated.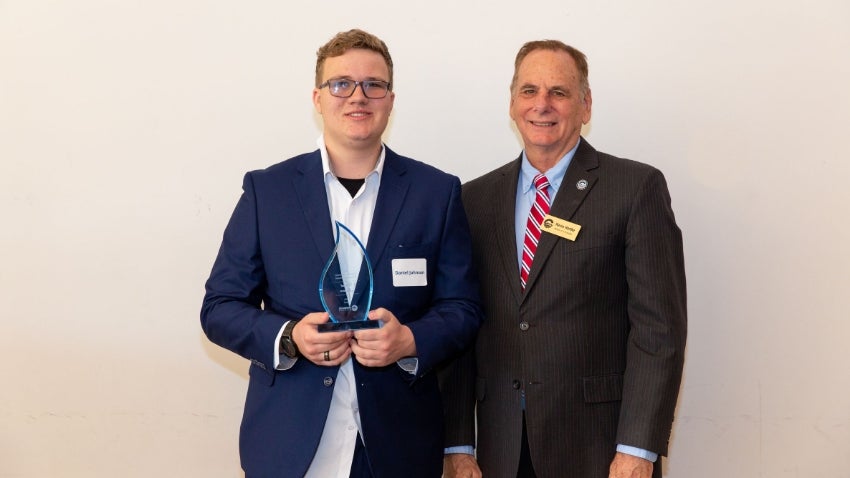 Daniel Johnson, Life Link Church, Perry High School - Sparrow Club, LEO Club, Student Council Boy Scouts of America Careers through Culinary Arts Program (C-CAP) American Heart Association
Daniel is active on his high school campus participating in many clubs. He currently serves the Perry High School Student Body as the Treasurer for the school. Daniel is active in several on campus clubs that have a volunteer aspect to them: Careers through Culinary Arts Program, Sparrow Club, Student Government, Leo (Leadership, Experience, Opportunity) Club and the Pumas Mental Health Awareness Club.
From a community perspective Daniel is active with Life Link Church, with Boy Scouts of America and through volunteerism at large and specifically with the American Heart Association. Daniel has held various leadership positions within Boy Scouts including Assistant Senior Patrol Leader, Patrol Leader, etc. Daniel was one of 10 Teens selected to help with the inaugural Teen of Impact Campaign for the American Heart Association in the Phoenix market. Daniels has actively volunteered for about 300 hours in the past 4 years.
The two most recent examples of Daniels community betterment and impact are his Eagle Scout project and the Teen of Impact campaign. The 2021 Teen of Impact campaign was the first time this had been done in the Phoenix market. A handful of students were selected to run a 5-week campaign focused on community education and fundraising for the American Heart Association. Daniel raised over 9,000 and had thousands of impressions on the heart disease related content. He hosted a few community events as well. He was recognized for his leadership with a Teen of Impact scholarship. Daniels Eagle Scout project is benefiting Willis Junior High School, a local Title 1 Chandler school. The Gardening Club Shed project is going to provide shade and storage in the garden area at Willis Junior High to enable equipment to be housed for the Gardening Club. The structure will allow the club to be more organized. The structure will also protect the supplies from the heat and the elements. The Gardening Club plans to grow food for the local food banks and the garden will be used as a safe space for children with special needs to find calm. The shed was finalized on January 9, 2023, and Daniel will continue his efforts to obtain Eagle Rank.