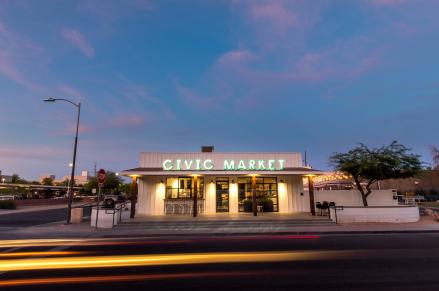 Redeveloping and revitalizing Downtown requires the ability to adapt, and in order to adapt, the City has to think beyond one-size-fits-all building regulations.
To stimulate the growth of our traditionally suburban Downtown and help convert it to a more urban environment, Chandler established an out-of-the-box plan for allowing businesses to adapt older buildings to meet their new needs. 
Chandler's Adaptive Reuse Program assists property and business owners seeking to adapt and reuse older buildings for commercial purposes without being hindered by excessive costs for code and regulation updates. 
The program aims to prevent setbacks for regulations (such as landscaping, parking, mechanical screening and infrastructure updates) that disproportionately impact buildings in targeted redevelopment areas.