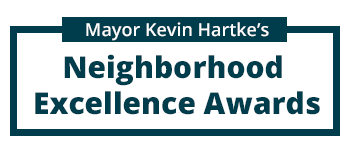 Mayor Kevin Hartke has long been a supporter of active and engaged neighborhoods. The Neighborhood Excellence Awards is a way to recognize neighborhoods that participate in G.A.I.N., and the leaders working to improve their community and inspire others to be more active and involved.
This year's Mayor Neighborhood Excellence Award nomination will be a little different. Due to the heavy rain during last year's G.A.I.N. night, we know many neighborhoods had to cancel or reschedule their G.A.I.N. event. This is why we will accept nominations from neighborhoods that hosted an event during G.A.I.N. night or rescheduled for a later date.
Prizes for the winners will be applied toward the 2023 G.A.I.N. event on Saturday, Oct. 14.
Chandler's Neighborhood Excellence Awards Voting 
Online voting for the People's Choice Award will begin Wednesday, July 26, 2023, and continue through 5 p.m. Monday, August 21, 2023. The winners will be announced at G.A.I.N Kick-off Event on Saturday, Oct. 14.

Only one vote per device.
Voting ended at 5 p.m., Monday, August 21, 2023.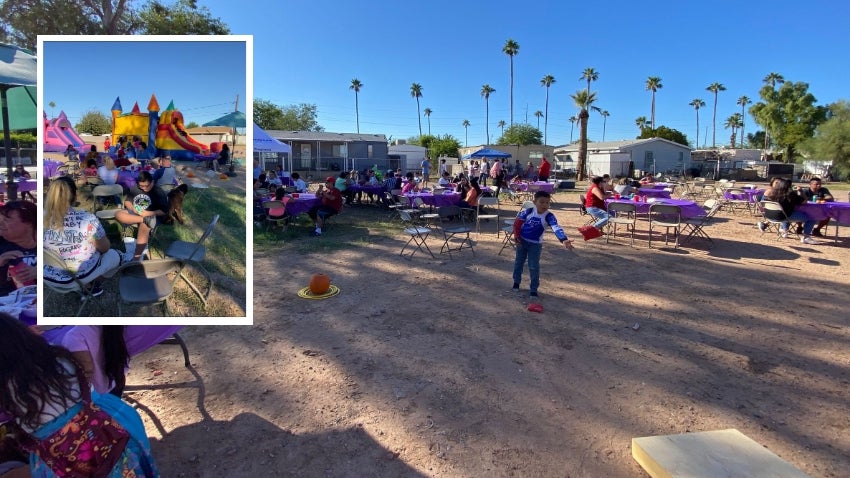 The Armstrong and Silk Stocking neighbors worked together to throw a neighborhood celebration on the Live Love Oasis property. We had a great turnout and the event included two bounce houses, crafts and games for kids, a taco meal for neighbors, a Graffiti Truck demonstration, and a Neighborhood Resources tent. In addition, we had a costume contest since it was close to Halloween.
Our event had to be rescheduled due to intense rain on the original date but we had a great party despite rescheduling it. Our event was notable due to the way it brought many different neighbors together from our community at one party and because of the fun offerings we were able to provide to make people feel comfortable and connected to their city.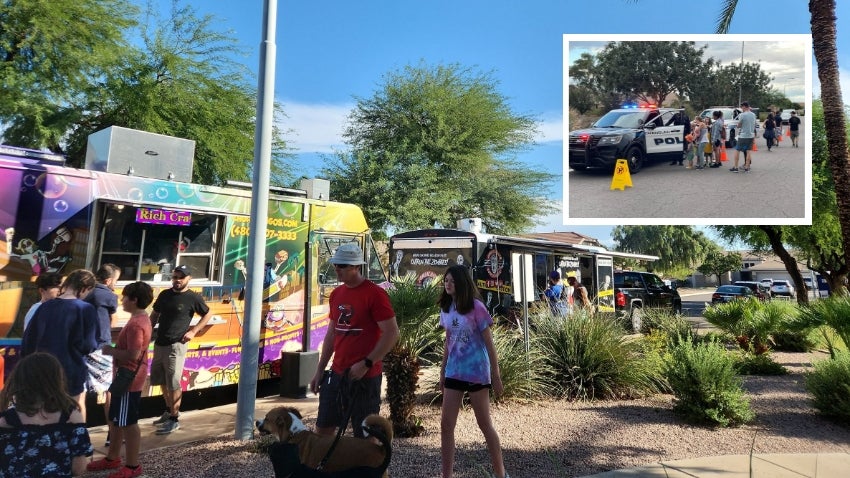 Even though the weather was not great, we still had our event. We had 2 local food trucks come and provided games for kids. We handed out goodie bags provided by SRP.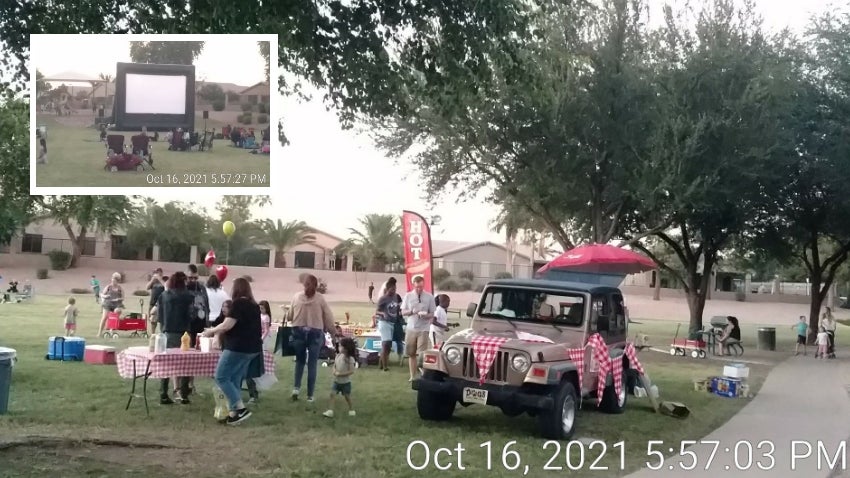 We had a wonderful event planned with food, bounce houses, games, and movies on Saturday, October 15. We, unfortunately, had to cancel our GAIN event in 2022 due to rain. We did have a nice makeup event in November with food, games, and activities for the kids in our neighborhood. We do plan on having a GAIN event for 2023.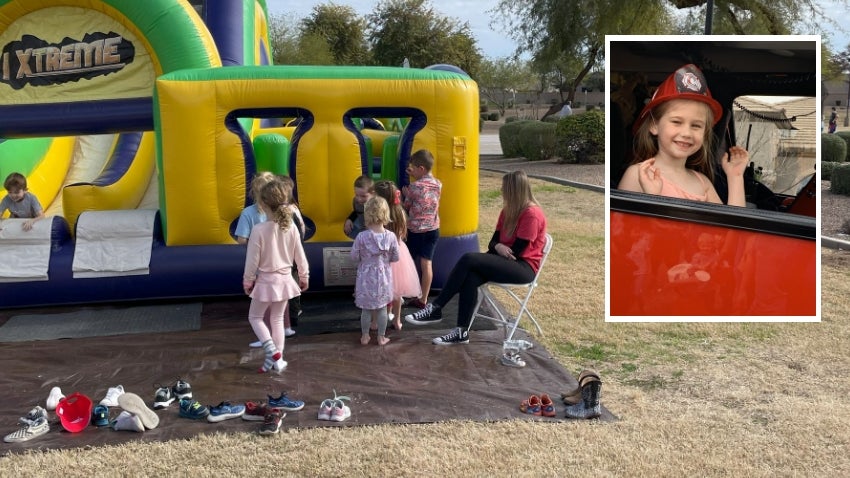 Dobson Place is a thriving community of 665 homes. We originally set out to have our celebration in October on G.A.I.N. Saturday at 3 p.m., but Mother Nature had other plans with 1.31 inches of rain falling before noon.
Disappointed, but not discouraged, we rescheduled our event for January. As the day approached, rain was once again forecasted, but held off long enough to give us a beautiful day. We had Chick-Fil-A for lunch, a giant bounce obstacle course and slide, popcorn to snack on and a special appearance by the Chandler Fire Department. The kids were excited to get their chance to tour the fire truck! It was a well-attended event with about 200 people participating. Members of the city council and neighborhood services also stopped by to make our event even more special.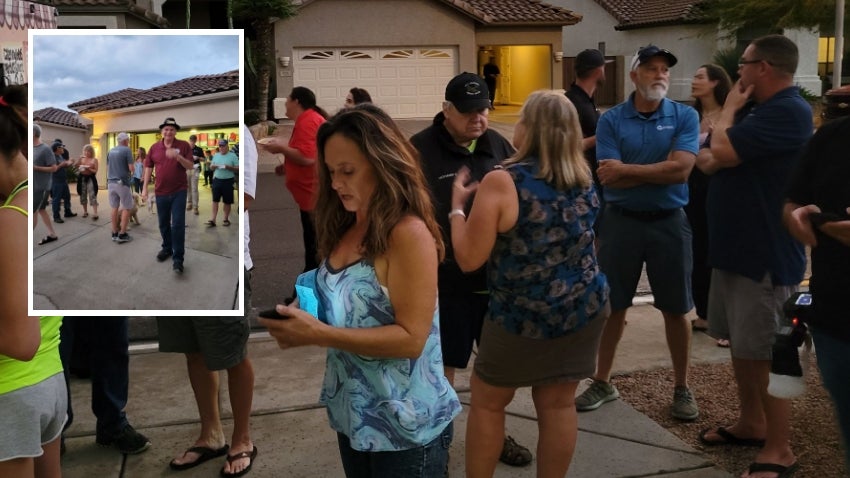 We had a great time, even though the weather was a bit iffy for most of the night. We ended up moving to my garage to serve yummy food from downtown Chandlers West Ally BBQ followed by a great ice cream treat truck (also very yummy).
Thank you to our neighbors who showed up regardless of the weather and also to Chandler's finest for braving the storms that evening. Lots of raffle prizes were also given out.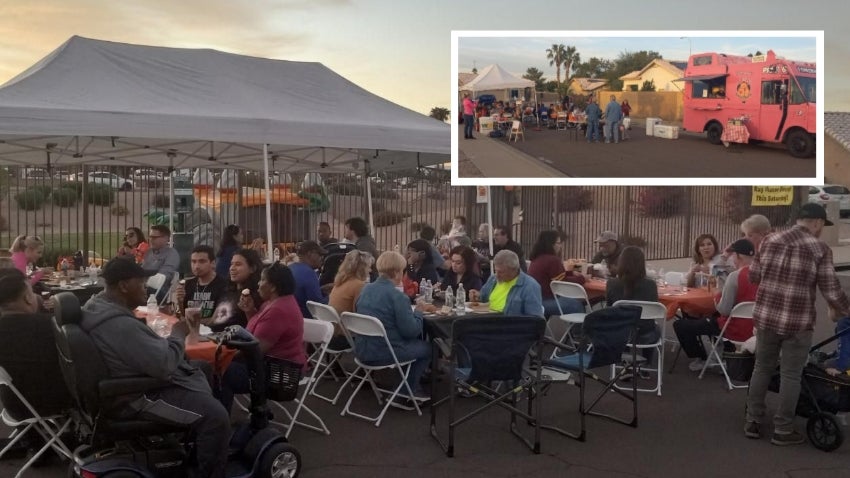 After 2 years of event silence due to covid concerns, the HOA decided to bring back social gatherings in 2022. Residents were asking when we would have the next event and were excited to hear the plans for GAIN 2022. Unfortunately, it was rained out but residents kept requesting to reschedule. The HOA directors were surprised to hear residents were persistent to want to get together outside the homes and meet once again.
The event moved to the following month and was an expected turnout with a food truck, kids contests and prizes and well as raffle drawings. There were brochures of the city resources and neighborhood Watch info on the signup table for the community to know what the City of Chandler had to offer and the police department info that would have been passed out at the real GAIN day about security and resources too.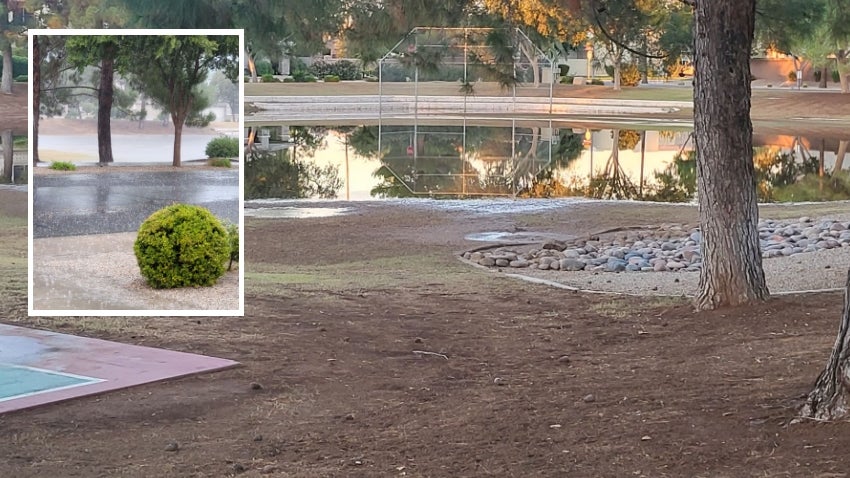 Willis Ranch has been involved with GAIN every year for the past 7 years. We organize the event within the Chandler GAIN program every year ... usually two of our 'social committee' volunteers come to register and get the Police departments cool cars or motorcycles but we love for whatever we do get from the city. We have been so happy that in the past, the city council including Mayor Hartke has stopped by too. We BBQ hamburgers, hotdogs, and grilled cheese sandwiches. We play different games, play on the playground and in the jump house.
Plus, we ask local organizations surrounding our community to donate gift cards or coupons for the raffle we do for all neighbors! Unfortunately, this past year, we got rained out. Instead of a park, we had Lake Willis. Though, we did do another large BBQ event a few weeks later. We also do other events for the community throughout the year, including food trucks, easter egg hunts, donuts and coffee, game nights, movies in the park, and Christmas lights.
The People's Choice Award Winner will receive the following:
First place pick in the 2023 G.A.I.N. event lottery
Up to $1,000.00 for their 2023 G.A.I.N. event
An opportunity to have a member or members of Chandler City Council attend events between 3–7 p.m.
 
The Mayor's Choice Award Winner will receive the following:
Second place pick in the 2023 G.A.I.N. event lottery
Up to $1,000 for their 2023 G.A.I.N. event
An opportunity to have a member or members of Chandler City Council attend events taking place between 3–7 p.m.
 
Additional Rules
To be nominated, you must be active in Neighborhood Watch, and your contact information must be current with the Crime Prevention Unit. You also must have participated in the 2022 G.A.I.N. event.
Neighborhood Excellence Award winners will not be eligible to win two consecutive years in a row.
Traditional neighborhoods will have to work with Neighborhood Programs staff prior to scheduling vendors or purchasing supplies for their G.A.I.N. event.
Neighborhoods with an HOA will have funds paid directly to their HOA management company for their G.A.I.N. event.
To nominate your neighborhood, submit an application and pictures online no later than Monday, July 10, 2023. All entries must be received by 5 p.m. to be eligible.
Please include the following information with your entry:
Neighborhood name, neighborhood representative, email address, phone number and address
Neighborhood web page or social media accounts, if applicable
Major cross streets
The additional information required for the entry will be made available to the public if your neighborhood is nominated:
Full name of the neighborhood and/or Neighborhood Watch group
In a few words, please describe your neighborhood's participation in the 2022 G.A.I.N. event. Let us know what made your event special and why you should be nominated.
Include a minimum of two photos (.jpg format)
All neighborhood entrants will be evaluated by Neighborhood Programs staff and Mayor Kevin Hartke.
Online voting will begin Wednesday, July 26, through 5 p.m. Monday, Aug. 21, 2023.