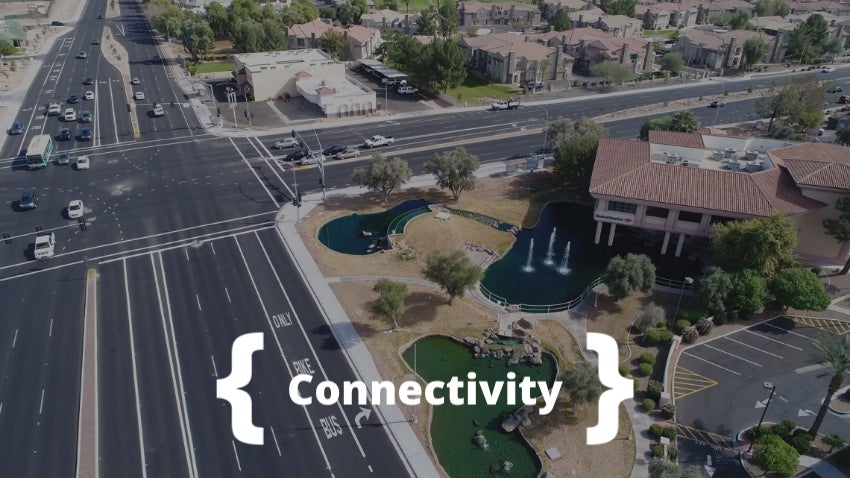 Connectivity - the ability to connect people, places and commerce through local, regional and virtual networks - is essential. Chandler is served by three major highways, two railroad corridors, a well-planned street and transit network, expanding bike and shared-use paths and a municipal airport that efficiently connects people and commerce. Chandler's advanced communication systems enhance our ability to connect through technology and transportation networks.
Forward-thinking transportation & technology networks with:
Multi-modal, integrated options to access Chandler's employment corridors, local destinations and connections with Valley cities.
Safe, attractive and well-managed roadways, paths and traffic systems connecting developments and neighborhoods.
Innovative micro-transit options integrated into regional systems to serve Chandler residents and visitors.
Fiber and wireless technology providers that quickly and reliably connect people and business.
Regional resources that maximize the ability to finance transportation projects.
Chandler Firsts

Research and development of automotive technology has spawned an industry cluster  of companies since autonomous vehicles first drove Chandler streets in 2016. Chandler was the first city in the nation to adopt an autonomous vehicle and ride sharing zoning code in 2018, which reduces the amount of land that developments must set aside for parking uses.