Oct. 4, 2021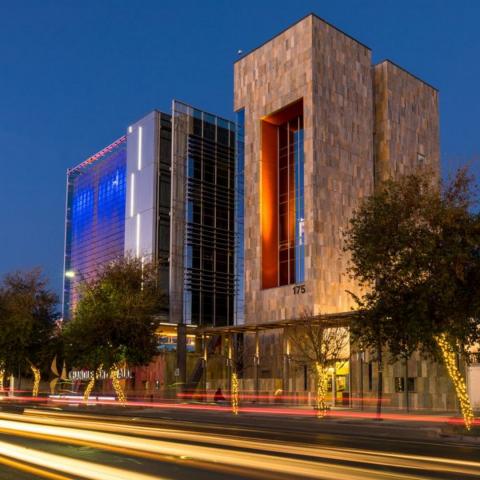 CHANDLER, Ariz. –  It's that time of year again! The City of Chandler is starting its budget process and encourages residents to provide their thoughts about the community and its future. Starting Monday, Oct. 4, Chandler residents may complete the survey at Chandler Budget. The survey will be available through Sunday, Nov. 14, 2021.
City staff asks that residents answer at least the first seven general questions of the survey which should take about two minutes. The remaining questions allow you to provide specific feedback on any or all of our targeted topics. These topics are based on the six City Council strategic goals and five focus areas, which include:
| | |
| --- | --- |
| Strategic Policy Goals | Focus Areas |
| Being the Most Connected City (Transportation, Mobility, Technology) | Economic Vitality (Land use preservation, airpark development, repurpose and revitalize retail centers) |
| Being a Leader in Trust and Transparency (Communication/Citizen Engagement) | Innovation & Technology (Technology infrastructure, smart sustainable solutions, partnerships, pilot programs) |
| Maintaining Fiscal Sustainability (Financial Services, Cost of Services) | Mobility (Motorist, bicycle, pedestrian, autonomous vehicles, transit modes, business aviation, open space & paths) |
| Attracting a Range of Private Sector Businesses (Employment/Economic Vitality) | Neighborhoods (Services and amenities that align with area needs, neighborhood improvement, programming) |
| Fostering a Contemporary Culture that Embraces Unity (Arts, Culture, Recreation) | Quality of Life (Public safety, development standards, parks and park amenities, eliminate blight, entertainment) |
| Being Safe and Beautiful (Public Safety, Parks Neighborhoods, Infrastructure) | |
The budget survey results are shared with the Mayor, City Councilmembers, City Manager and staff to assist in the formulation of the City's financial plan.
Paper copies are also available in either English or Spanish, and may be picked up at various City facilities, including libraries, community centers and the lobby of City Hall. Paper copies also may be downloaded from the website. Completed paper surveys should be scanned and emailed to Libby Stressman or returned to City facilities in person or by mail sent to:
City of Chandler
Budget Division – Resident Surveys
Mail Stop 609
P.O. Box 4008, Chandler AZ 85244-4008.
For more information, call 480-782-2254.

Media contact:          
Jennifer Honea          
City of Chandler, Public Information Officer
480-782-2228