March 31, 2023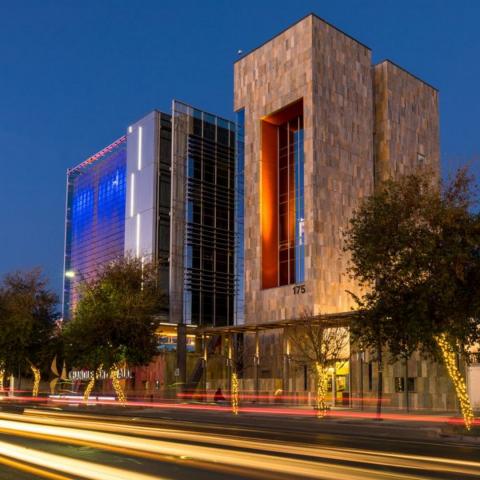 CHANDLER, Ariz. – The City of Chandler's Housing & Redevelopment Division is seeking qualified developers to co-develop two sites utilizing federal initiatives such as the Rental Assistance Demonstration (RAD) program. The identified sites for redevelopment are located at 210 N. McQueen Road and 73 S. Hamilton St.
This development opportunity may include demolition and redevelopment, partial demolition and redevelopment/rehabilitation, substantial rehabilitation, and/or new construction. Other options or innovative concepts are welcome and will be considered. The City is open to following a mixed-income model to integrate the complexes into the broader community and to enhance housing opportunities for both seniors and families.
The goal of Chandler's Housing & Redevelopment Division is to identify qualified developers with the vision, knowledge and expertise to produce creative affordable housing solutions. The qualified developers will then have the opportunity to submit proposals for an economically viable development plan that will result in the creation of quality housing for low-income housing residents of Chandler. 
The request for qualifications will be released on April 7, 2023. Proposals are due by 4 p.m. April 27, 2023 (Arizona time).
For questions about the request for qualifications (RFQ) process, contact Christina Pryor, Procurement and Supply Senior Manager, at 480-782-2403. All formal inquiries or requests relating to this RFQ should be in writing to Amy Jacobson, Housing & Redevelopment Senior Manager, at amy.jacobson@chandleraz.gov, with a copy to Ms. Pryor.
Interested parties may view the current solicitation and register for the City's Vendor Registration System online at Chandler RFQ. 
The redevelopment of these two properties is part of the City's strategy of addressing housing affordability in its community. For the past 50 years, the City of Chandler's Public Housing Authority has owned and operated public housing designated for low-income families. Existing inventory consists of 303 public housing units.
Part of the City's strategic plan over the next five years is to reposition its public housing stock through HUD's RAD program and other repositioning strategies, which allows public housing authorities to transition out of public housing into a project-based voucher. This partnership allows the City to leverage debt in the private market to construct new units.
By utilizing the federal RAD program, Chandler was able to bring its current project – Villas on McQueen – to fruition. Villas on McQueen is a five-acre, 157-unit development for seniors, family and veterans that will include a multigenerational community space and park areas located at the southeast corner of McQueen Road and Chandler Boulevard. Villas on McQueen will break ground in February 2024. 
In addition to its public housing sites, Chandler manages several programs to help residents with housing assistance, including Housing Choice Vouchers (HCV), Tenant Based Rental Assistance (TBRA), Emergency Home Vouchers (EHV) and Veterans Affairs Supportive Housing (VASH). Information on these programs can be found online at Chandler Affordable Housing.

Media contact:
Stephanie Romero
City of Chandler, Public Information Officer
480-782-2231