Sept. 25, 2023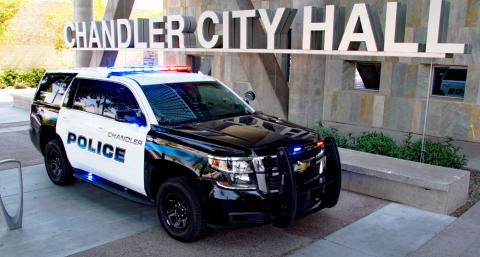 CHANDLER, Ariz. – The Chandler City Council has approved proposed uses of $2.25 million in Senate Bill 1720 funding for the Chandler Police Department to invest in technology and part-time staffing to support police investigations.
"This funding will equip the Chandler Police Department with advanced technology and resources that address high priority criminal cases and protect the safety of our residents and police officers," said State Representative Julie Willoughby.
The funding will support investigative staffing and technology for criminal cases including Internet Crimes Against Children, human trafficking, cold case sex crimes, homicides and latent prints. The addition of a criminal justice video management system will enable secure file sharing.
The funds will provide technology for the police department's real time crime center by integrating police radios and officer safety features for greater visibility during police incidents. Cameras used for traffic collision investigations and events also will be replaced.
The department will use a portion of the funds to initiate a pepper ball pilot program designed to deter and temporarily incapacitate suspects without causing long-term harm. This pilot will equip patrol officers with less lethal resources to resolve critical incidents with the minimal amount of force necessary.