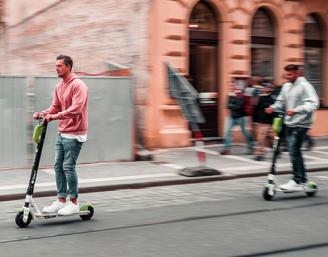 Shared Scooters and Bikes
Dockless bike and scooter-sharing companies are privately owned and operated and are not affiliated with the City. 
Shared Scooter Placement
Scooters ridden from neighboring cities could end up parked in Chandler. If you have a concern about where a scooter is parked, please contact the appropriate company directly so that they can relocate the scooter. Below is the contact information for companies that may have scooters ridden into and parked in Chandler. 
If you get no response from the scooter-share company, please contact Sasha Pachito with the City of Chandler Transportation Policy Division at 480-782-3440. Residents can also use Chandler's Public Stuff app to report any scooter issues as well.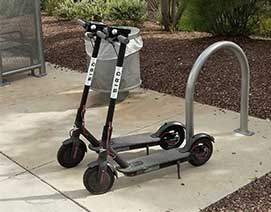 Bird Scooter
24/7 Support Line 866-205-2442 | chandler311@bird.co
You can also report issues on the Bird App.
Access "Community Mode" on the app: Community Mode is accessible by selecting the "⚠️" symbol in the bottom left corner within the Bird mobile app.
You'll find three separate options: report a "Badly Parked Bird'', "Damaged Bird", and "Contact Bird."
 
Abandoned Bikes
If you see a privately-owned abandoned bicycle that needs to be removed, please contact the City of Chandler Streets Division at 480-782-3500.