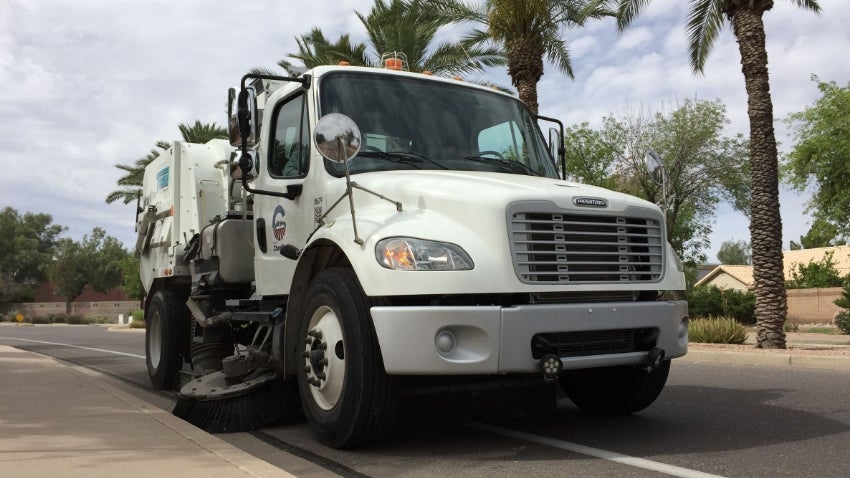 Chandler has been nationally recognized as one of the best places to live. A key part of being a great place to live is keeping our community clean. Our streets must be maintained and cleaned on a regular basis. City of Chandler street sweepers are in operation both day and night all over the city.
Residential Streets
Swept one time per month
Swept during the day
Arterial Streets (Major Streets)
Swept two times per month
Swept during the night
While the city street sweeping schedules are subject to constant change from day to day. The exact time of sweeping in your neighborhood may change. 
City of Chandler street sweepers are safe for the environment. Each truck is maintained by its driver to ensure it functions properly and does not pollute the air around the sweeping area. City trucks are financed in part through grant money so there is little cost to the city to keep the most efficient equipment available. 
For more information on the street sweeping times in your neighborhood, call 480-782-3500.