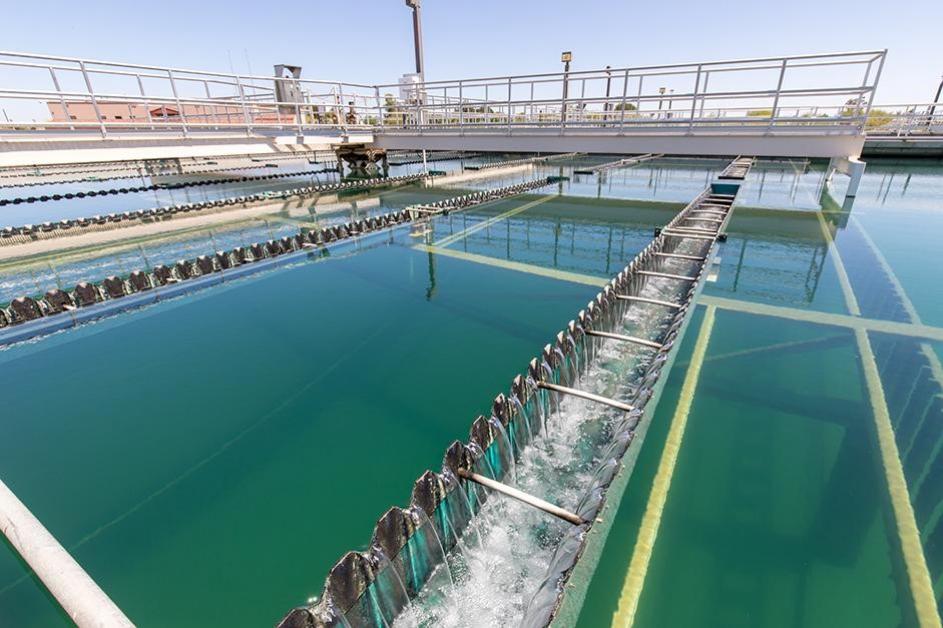 Chandler's water remains safe to drink and use for regular activities. Residents can feel secure in knowing Chandler's drinking water is treated daily to remove viruses, bacteria or other harmful impurities and their drinking water is at a very low risk for containing SARS-CoV-2, the virus that causes COVID-19.
According to the Environmental Protection Agency, the presence of the virus has not been detected in drinking-water supplies. In addition to water supplies being naturally low risk for the virus, the City of Chandler treats all of its drinking water with chlorine, which is proven to be extremely effective in killing the virus.
Water treatment and delivery is an essential service. According to Danny Sargent, Chandler's Water Systems Manager, the City has taken several precautions to prevent the spread of COVID-19 at our facilities and to create a contingency plan in the unlikely event that a number of water treatment personnel need to take leave.
Plant Cleanliness and Disinfection
The City is still taking extra precautions to deeply sanitize all surfaces and spaces used at water treatment facilities to disinfect and prevent the transmission of germs. The City completes a comprehensive disinfection of the building every three-to-four weeks. Additionally, the City thoroughly disinfects door handles, countertops and common surfaces twice daily.
Employee-to-Employee Contact
Throughout the outbreak, staff members at water treatment facilities are working a staggered schedule to minimize the need for physical contact between employees. Operations have taken a partial work-from-home schedule, with in-person staff working varied shifts with different start times, with a goal to allow for as much physical separation as possible.
Water Treatment and Chlorination
The City uses chlorine during the water treatment process to kill off any lingering pathogens before it is released to the public. Chlorine is one of the EPA-approved substances to disinfect against the virus that causes COVID-19.
As part of Chandler's regular water treatment process, chlorine levels at the treatment plant and remote distribution sites are continuously monitored via online water quality instruments. Additionally, staff maintain a rigorous field and plant physical sampling schedule to ensure water quality is maintained per EPA guidelines.   
As an additional exercise in preparation, City personnel contacted all of Chandler's water chemical suppliers to review their own COVID19 contingency plans. The staff has reviewed each suppliers' plans to ensure unforeseen circumstances will not cause our plants to face a shortage of necessary treatment materials.
Staff Assurance and Contingency 
In the unlikely event that a number of employees become infected in a certain location, the City employs staff members across divisions with redundant skill sets in water treatment operations. If need be, these staff members could be rotated to fill gaps in necessary positions to ensure safe and consistent water delivery at all times.
Staff Contact with Water
For safety purposes unrelated specifically to COVID-19, facility operators maintain very little human contact with the water during treatment, ensuring your drinking water will always be safe.
Get the Latest COVID-19 News and Updates
Our COVID-19 page, is the official source of all City-related news related to the ongoing public health emergency. Here you'll find links to public health information, City service updates, business resources, at-home activities, things to do and more.
As developments continue to change, this page and our social media channels will continue to be updated with the latest accurate information.