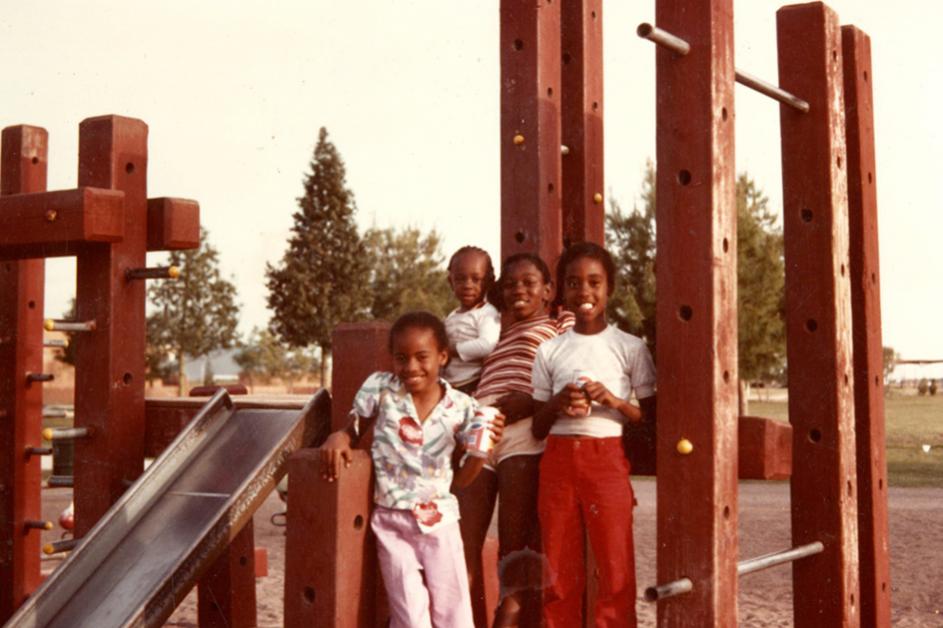 Chandler's parks and recreation have evolved over time to keep up with the growing needs of our community. From recognizing the need for green spaces to building world-class playgrounds and amenities, Chandler's leaders have embraced the changing desires of residents and created a park system to reflect the Community of Innovation.
History of Parks and Recreation in the U.S.
Recreation as we know it originally served a different purpose than the one we currently embrace. In the early 20th century, modern recreation programs boomed in an effort to curb juvenile crime among young males and encourage civic responsibility. 
JT Bowen, president of  the Juvenile Protection Association in 1912 was cited in the Chicago Tribune, "Recreation is the antitoxin of delinquency and the sooner it is administered the milder will be the disease and the better it will be for all children."
Around this same time, the success of urban green space in major U.S. cities spurred more cities in towns to grow their own park systems. Throughout history urban parks have played a vital role in the social, economic and physical well-being of cities and their residents. 
Companies and urban leaders began to understand the need for rest and relaxation in parks for workers in order to increase productivity. Additionally, benefits to tourism, property value and public health made parks a top priority to cities at the turn of the century and is ongoing to this day. 
President William Taft represented this in 1909 when he said, "I do not know anything which will contribute more to the strength and morality of that generation of boys and girls compelled to remain part of urban populations in this country than the institution in their cities of playgrounds."
Chandler's Park Systems 
Chandler has long recognized the importance of parks and has set a goal to build at least one neighborhood park in every square mile of residential development and to make each one unique.
Chandler has four different types of parks — neighborhood parks, community parks, regional parks and special use parks — with each one serving a different purpose to residents. 
Neighborhood parks: These parks are smaller public spaces with basic amenities that offer the widest access to residents.  It is the City's goal, when possible, to provide at least one neighborhood park per square mile of residential development in Chandler.  Neighborhood parks provide open space, ramadas, walking paths and playgrounds offering Chandler residents quick and easy access for a simple picnic, walk or trip to the playground. 
Community parks: Community parks are a destination within the community, offering more amenities than neighborhood parks while still maintaining closeness to residents. Community parks often feature sports fields, pools, courts and larger amenities or playgrounds for residents to enjoy. 
Regional parks: Chandler's regional parks are the largest parks in the City and offer specialized amenities and more options for use. They are destination parks for the entire City to visit and enjoy. Chandler's Tumbleweed Park is an example of a regional park, with its 2.5 acre Playtopia! Playground, Tennis Center, covered pavilions and space for larger events. 
Special use parks:  Special use parks are designed to provide leisure opportunities that are specialized in character.  These uses may include public art, and cultural or historical features.
History and Trends of Playgrounds 
Chandler's playgrounds have changed with trends and needs since the City's early days. Mickey Ohland, Chandler's Community Services Planning Manager, said that the amenities that are found within Chandler's parks are based on public input and requests.
"We appreciate the requests we receive from Chandler residents regarding adding amenities to our parks. We are always open to new ideas and listen to residents' feedback at all times," Ohland said. "Because of that, we have our eye on trends in what people ask for and need in public spaces."
Chandler playgrounds have come a long way from the metal slides and wooden jungle gyms of decades past. Ohland said, most significantly, trends have turned towards making spaces more useful for both kids and adults, including more exercise space that functions for the whole family. 
One example of these types of amenities can be seen at Chandler's Meadowbrook Park, known informally as the "Ninja Park." 
The park features two obstacle courses modeled after the reality television show "American Ninja Warrior." On one side of the course is equipment designed for children and people with basic fitness ability. Across the path is an eight-challenge obstacle course for adults, complete with climbing ropes, strength bars, agility pads and more.
Other major continued trends in parks include shaded playgrounds and accessible amenities and spaces, Ohland said. Because of Chandler's location in the desert and long-term commitment to accessibility for disabled communities, the City has prioritized and implemented shaded and accessible park amenities for decades, Ohland said. 
Get Involved 
The City of Chandler takes great pride in its public meeting process. It is important residents have the ability to get involved in the decision-making processes for their parks. The public meeting process helps build a sense of pride and ownership from the residents towards their parks.
If you have a new idea or want to request the addition of an amenity at one of Chandler's existing parks, please contact the Community Services Department to get involved. 
Continue the Story 
Join Ohland and Community Services Director Andy Bass at the next Our Stories virtual talk 10:30 a.m. Saturday, April 17. Register in advance to hear the pair discuss the local history of play and recreation as well as an overview of Chandler's park system and the process the City goes through designing and developing Chandler's parks. Gain insights on City of Chandler projects past, present and future in coordination with Once Upon a Playground, a traveling exhibition on display at the Chandler Museum, that showcases historic playground structures.