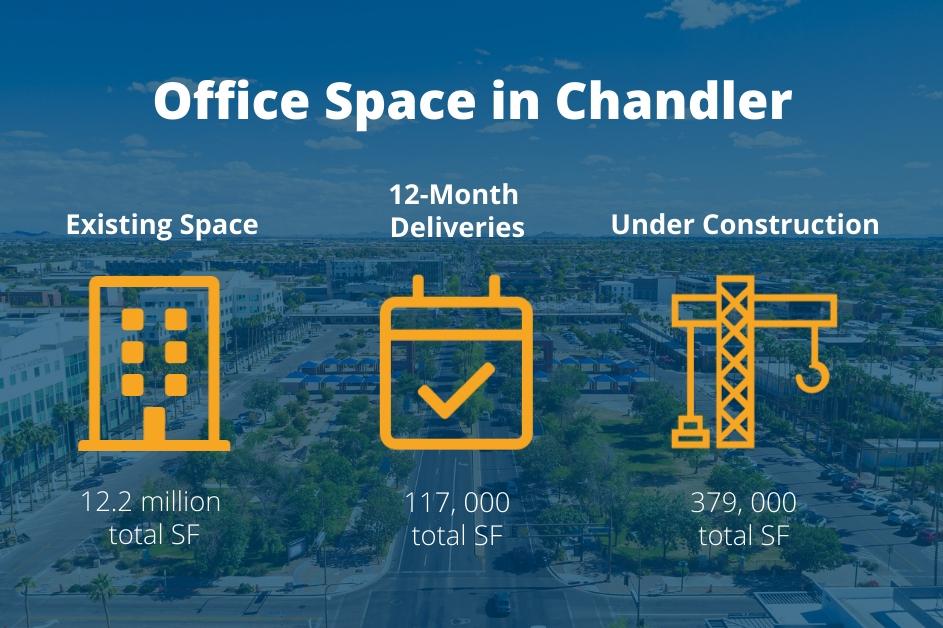 After more than a year of remote work, many businesses are planning for their employees to return to the office full-time or on a hybrid schedule. For new businesses and businesses with expiring leases, selecting the right space to meet their needs will be a critical decision. With more than 12.2 million square feet of existing office space and more on the way, Chandler offers great options for any business.
Below are some Class A office projects in Chandler with space available for additional tenants.
Airpark Area
Anchored by the Chandler Municipal Airport and situated along the Loop 202 freeway, the Airpark Area offers business park settings with plentiful retail and entertainment amenities nearby. In addition to its existing office buildings, there are undeveloped parcels for employers looking for build-to-suit opportunities. The area is rapidly developing and has been the City's fastest-growing employment corridor in recent years.
The Stearman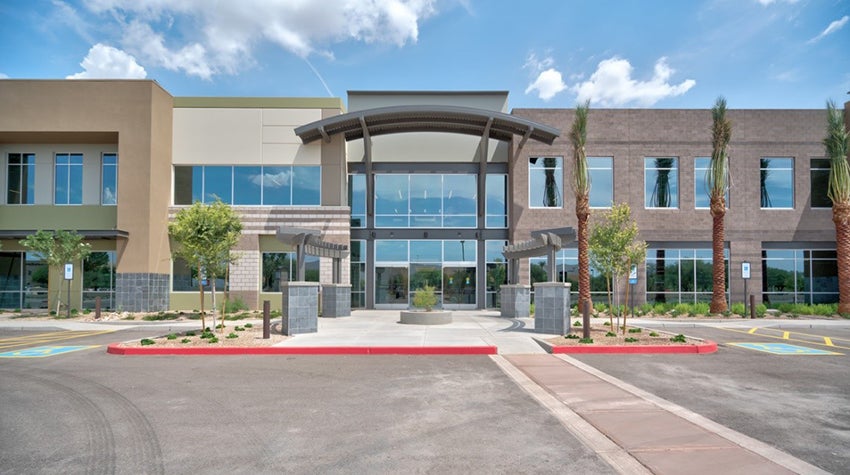 Located at 2425 S. Stearman Drive, this two-story building offers more than 66,000 square feet of office space with a modern, Class A experience. Floor-to-ceiling glass and 10' finished ceilings create a unique feel that appeals to users wanting creative, high-tech space.
Its highly desirable location is one mile south of Loop 202 and has convenient access to 1.2 million square feet of retail amenities.
Price Corridor
The Price Corridor is an example of how strategic investment in infrastructure and long-term planning can positively shape a community. The employment corridor has become a hotbed for leading-edge companies thanks to its prime location at the intersection of Loop 101 and Loop 202, access to an educated workforce, high-capacity utilities, preserved employment sites, well-placed parks and numerous housing options. In 2020, Price Corridor received a Best of Arizona award from the Arizona Association for Economic Development as recognition of its significant contributions to economic growth.
Allred Park Place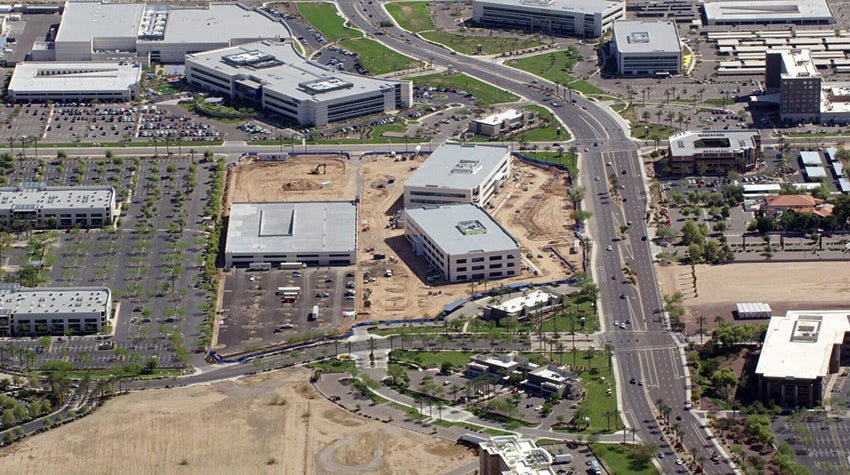 Two 150,000-square-foot, Class A office buildings are under construction at the corner of Price and Willis roads and scheduled for completion in fall 2021. Existing office space is also available within the Park Place development, able to accommodate businesses needing up to 100,000 square feet.
The Douglas Allred Company specializes in developing high-class industrial and retail spaces throughout Arizona and California and has been a presence in the Valley's real estate development industry since the 1970s.



 
Chandler Freeway Crossing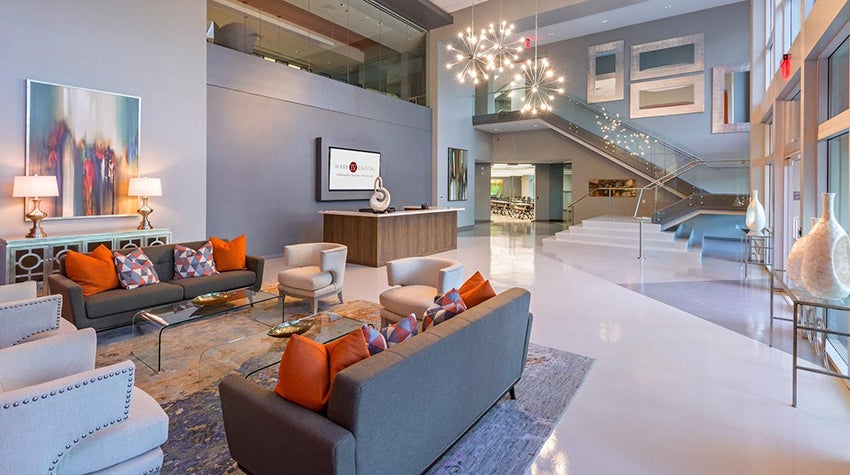 Located at 2625 W. Geronimo Place, this three-story building offers more than 156,000 square feet of Class A office space. The building is in the heart of the Price Corridor, with half a mile of freeway frontage and easy access to both Loop 101 and Loop 202.
Ideal for a user seeking a corporate campus environment, this is the fourth building delivered by Mark IV Capital in its Chandler Freeway Crossing development.
Offices at Chandler Viridian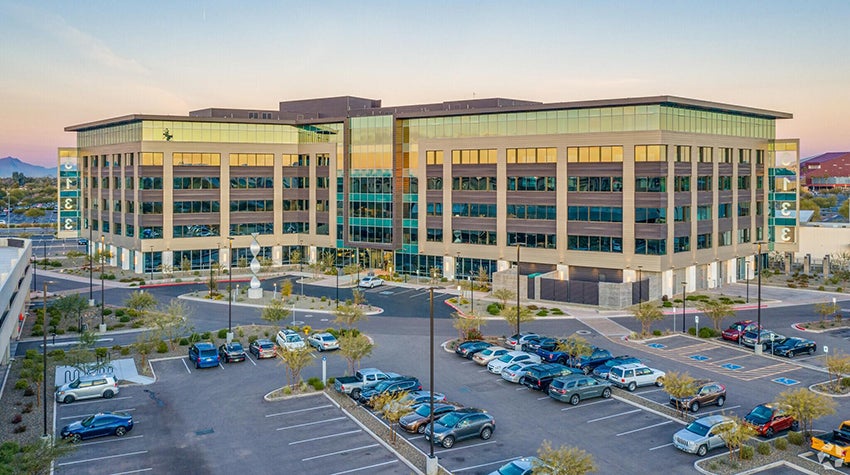 Located at 3133 W. Frye Road, the Offices at Chandler Viridian is the tallest multi-tenant office building in Chandler with 250,000 square feet of Class A office space across six stories.
Its location offers nearly direct access to the Loop 101 and 202 freeways, onsite dining at Chandler Viridian PRIMEGATE, and a five-minute walk along a pedestrian promenade to Chandler Fashion Center's abundant shops and restaurants. The project was developed by Hines, a global leader in commercial real estate development.
The Park at SanTan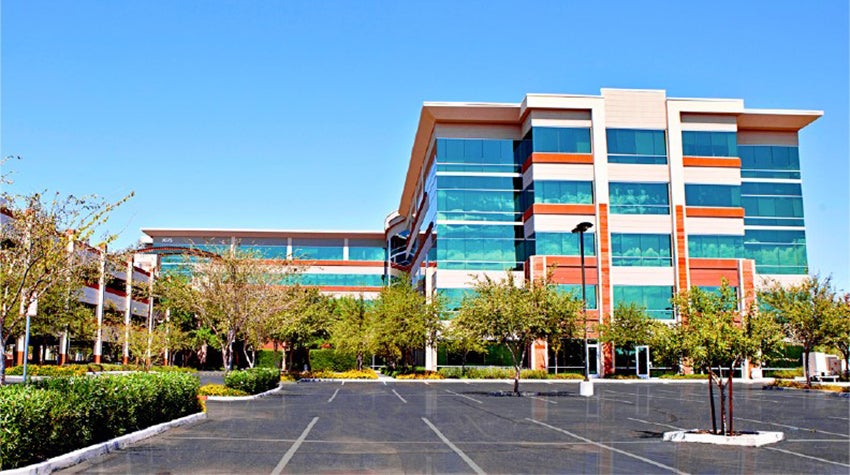 Located at 3075 W. Ray Road, this 220,000-square-foot, four-story office building has a prominent location on the Loop 101 freeway. The building also offers abundant walkable amenities, adjacent to a 20,000-square-foot retail center with five quick serve restaurants.
Additional amenities are nearby, including the Chandler Fashion Center mall. Reserved parking is provided in an on-site, four-story parking structure.
West Chandler
A West Chandler location offers unparalleled access. Interstate 10 along with the Loop 202 and Loop 101 freeways provide quick connections throughout greater Phoenix and beyond. This has attracted businesses from a wide range of industries, including high-tech manufacturing, aerospace, distribution and customer care operations. West Chandler currently supports 630+ businesses that together employ more than 29,000 workers. The area is positioned for continued growth with completion of the Loop 202 South Mountain Freeway unlocking new opportunities by enhancing access to the western part of the metro area.
One Chandler Corporate Center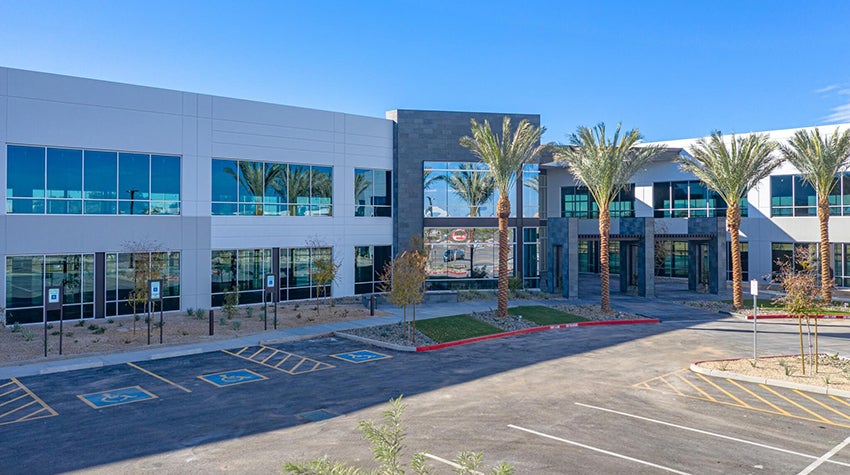 Located at 4100 W. Chandler Blvd. in the West Chandler employment corridor, the two-story One Chandler Corporate Center (Phase II) offers 117,000 square feet of Class A office space.
The property was developed by VanTrust Real Estate, a full-service real estate development company with a regional focus and national scope.
Downtown Chandler
Businesses looking for a true downtown environment enjoy Downtown Chandler's blend of high-class office space, local dining and apartment options all within walking distance. Office spaces in Downtown Chandler come with reserved parking in adjacent parking garages and there is abundant public parking throughout the area.
The Alexander and The Johnathan
Located at 25 S. Arizona Ave. and 55 N. Arizona Place, the recently renovated The Alexander and The Jonathan buildings offer 103,000 and 107,000 square feet of Class A office space, respectively. On-site amenities include a yoga studio and juice bar, and tenants are within walking distance of the many restaurants and shops in Downtown Chandler's historic square.
Developer George Oliver is well-known for building modern workspaces with a focus on employee experience and sense of community. The buildings were rebranded in honor of the City's founder Alexander Johnathan (A.J.) Chandler.
Take Virtual Tour of Additional Chandler Office Projects
The City of Chandler's Economic Development Division manages an up-to-date list of office projects in the City. Check out our interactive office projects map.
Take a Tour
Coworking In Chandler: More to Explore
Coworking spaces offer flexible and affordable options to freelancers, small businesses, remote workers and entrepreneurs. Chandler's coworking spaces offer large-office benefits and on-site amenities to individual workers and teams looking for physical space to operate.
Coworking Spaces Map
Initiate a Project in Chandler
The City's Economic Development Division promotes Chandler, Arizona as a preferred business location and tourism destination.
For more information on doing business in Chandler or to inquire about moving, expanding or starting your business operations within the City, initiate a project with our team.
Initiate a Project