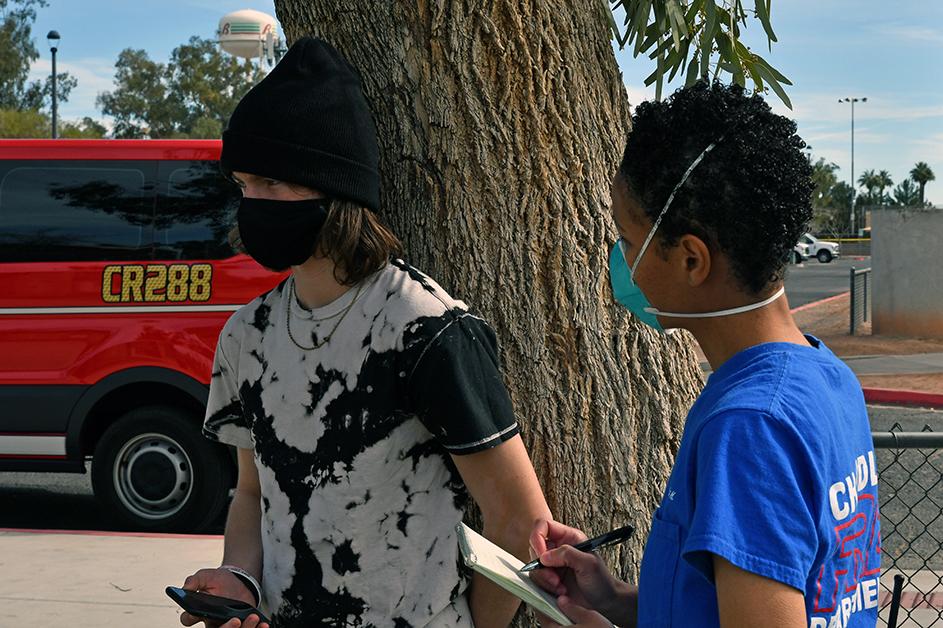 Kanika Henry, a social worker and senior crisis intervention specialist for the Chandler Fire Department, first learned about her field in passing while in college. At first, the idea of practicing social work wasn't more than an idea from a friend. The thought stayed with her as she chose to pursue her degree in psychology. On her journey to discover her true passion, Henry attempted several careers, including both interior design and fashion.  
The spark lit in college finally took over, and Henry decided to take on social work full time. Henry said social work was able to provide the right balance between psychology and sociology and offered her more specialization options to hone in her career path. 
Henry began working for the city of Phoenix as a social worker. She realized her passion for helping youth while working in the Phoenix Parks and Recreation Department. Transitioning into youth development, Henry became a supervisor for an at-risk teen center where she oversaw intervention and prevention programming.
After some time in the field of social work, Henry experienced a common symptom known as "compassion fatigue."
"In simple terms, compassion fatigue is being worn down with human suffering." Henry described.
Henry knew she was experiencing fatigue while working as a victim advocate at Mothers Against Drunk Driving and part-time with Chandler Fire Crisis Response.  
Even with a passion for helping people through difficult times, working both jobs took its toll. She was burnt out. 
"It tapped into a different level of me," Henry said. As a social worker, Henry understood the importance of taking care of her own mental state, so she decided to resign from her job as a victim advocate at Mothers Against Drunk Driving.
Today, she works full-time for the Chandler Fire Crisis Response team where she helps residents who have experienced trauma. Henry expressed her love for the job and what she hopes the community takes away from National Social Work Month. "True heartfelt compassion and empathy can go a long way, especially for those who are hurt and suffering," Henry said. "Our world can use a little bit more of that."