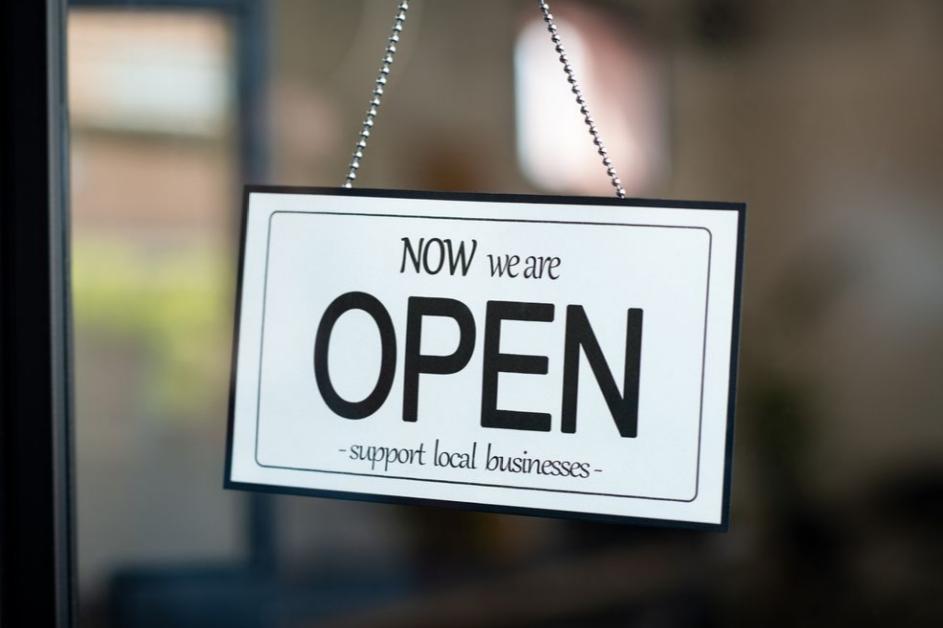 After the Governor's Executive Order on April 29 offered new guidelines for certain businesses to reopen with protective measures in place, many Chandler establishments are in the process of restarting paused operations. 
During these preparations, businesses that have closed their doors for an extended period of time should be mindful of certain tips regarding safety and City regulations to ensure the reopening process goes as smoothly as possible. 
Preventing Mold and Legionella Bacteria
According to the CDC, buildings that have been closed for prolonged periods of time are at an increased risk for developing outbreaks of harmful microbial hazards including mold and Legionella. 
Systems in closed buildings may be at risk for mold after being shut down for months, weeks or even days, depending upon building-specific factors, season and weather conditions. The bacteria Legionella, which causes the serious lung infection Legionnaires' disease, can develop in a building after weeks or months of shutdown, depending on plumbing-specific factors, water heater temperatures, water use and more. 
To prevent harmful effects that may come from exposure to these hazards, the CDC has outlined a comprehensive set of guidelines for reopening businesses that includes maintaining HVAC systems, flushing pipes and thoroughly cleaning water features to prevent the growth of microbial hazards. Review and follow the proper guidance to ensure your safety when reopening for business.
City Code and Regulation Tips
Be mindful of the placement of signage outside of your business, particularly after the Governor's Executive Order relaxing sign regulations is lifted. When placing a temporary sign in front of your business, be sure it properly follows City Code.
Make sure your business has an updated Business Registration or Specialty Permit with the City. The City can help businesses become compliant with licensing to help lessen the financial burden of COVID-19. Contact the City if you are in need of payment arrangements for penalty waivers for balances due. For assistance, contact the Licensing Division at 480-782-2299.  
If you need assistance filing Transaction Privilege (Sales) Tax Returns with the Arizona Department of Revenue, the City's Tax and License Division is available for assistance. For help filing past-due returns, contact the Licensing Division at 480-782-2299.  
Businesses experiencing difficulties paying their utility bills due to COVID-19 or extended closures have flexible options with the City. You may be eligible for an extended payment plan or waived late fees. For assistance, contact Utility Services at 480-782-2280. 
Additional Safety Tips 
Check all exit doors leading out of your space. Make sure they are functioning properly and exit pathways are clear of furniture and other obstructions in case of an emergency.
Ensure that your life safety systems are all functioning and operational and are up-to-date with the necessary testing:

Fire sprinkler systems are tested annually

Fire alarm systems are tested annually

Kitchen fire suppression/hoods are tested every 6 months
If you would like a list of contractors permitted by the Chandler Fire Department for the above services, please contact Fire Prevention with your a request. If you have any questions about fire safety regulations, please contact Fire Prevention with your question or call 480-782-2120.
Check to make sure all electrical services, circuits and equipment are safe and operational.
If they have not been used for an extended period of time, check drain traps, grease interceptors and other plumbing equipment for clogs or obstructions. Ensure they are operating properly for your business operations.
Make sure potable water supply equipment is working properly, including backflow preventers. 
Get the Latest COVID-19 News and Updates
The COVID-19 page is the official source of all City-related news related to the ongoing public health emergency. Here you'll find links to public health information, City service updates, business resources, at-home activities, things to do and more.
As developments continue to change, this page and our social media channels will continue to be updated with the latest accurate information.