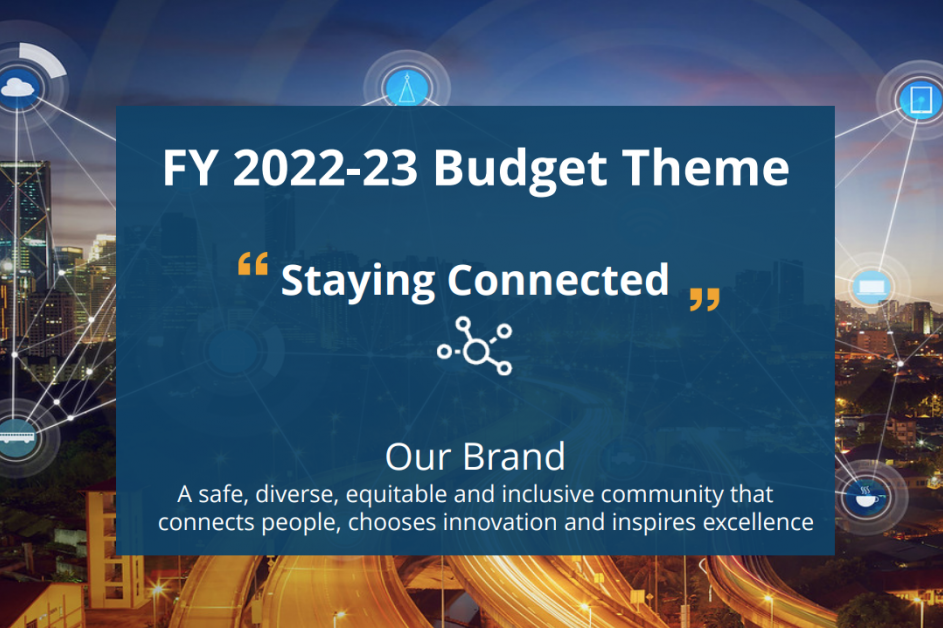 Earlier this week Council participated in a Work Session that kicked off our budget planning process for Fiscal Year 2022-2023.
This is the earliest we have ever held the Budget Kick-Off, and it will ensure that Council and staff have ample time to address budget items.
Years of solid fiscal policies and vision have kept Chandler in a sustainable position, enabling us to provide high-quality services at a low cost to our residents and businesses.
During the Work Session Council took a high-level look at Strategic Framework priorities to give the City Manager and staff ideas on what we want to accomplish in FY 22-23. The budget theme is "Staying Connected" and we revied potential action items in each of our five Focus Areas that will continue to connect us with our community through enhancements to infrastructure and services.
A major theme that emanated from Council throughout the Work Session was the need to build, create and leverage strategic partnerships to provide support or dollars to services the City does not provide. We hope to bolster our role as a facilitator and a conduit for external organizations to provide essential services to the community.
As we plan for the future, I urge the community to participate in the Resident Budget Survey to provide input on current services. This feedback helps dictate where we need to focus dollars for the next fiscal year. 
The Work Session presentation detailing potential action items, visit City Council Special Meeting Budget Kickoff.