What is Uptown Chandler?
Situated at the center of metro Phoenix's rapidly growing East Valley, Uptown Chandler is a location of choice. With affordable homes, eclectic neighborhoods, high-performing schools, an active recreational lifestyle and vibrant shopping and dining scene, it's no surprise people are choosing to plant their roots in Uptown.
More relaxed than your standard corporate environment, Uptown offers entrepreneurs a laid-back business climate that fosters creativity and supports new startups. In addition to Uptown's casual and welcoming atmosphere, businesses benefit from a number of operating advantages including a large supply of affordable commercial real estate options and tremendous access to customers and talented workers.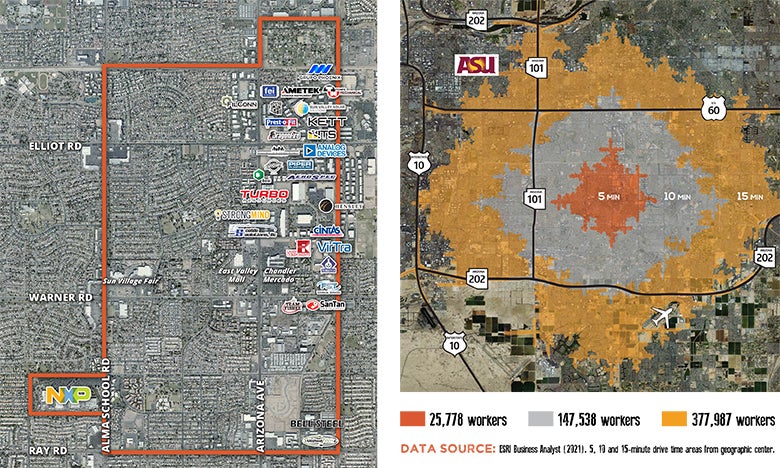 On your next drive through Uptown Chandler, look for public art at the traffic signals. The Chandler-inspired artwork was designed by Arizona-based artists, selected through a Call for Artists process.
You can also take a virtual tour that features the 21 artists selected for the project, their design and the inspiration behind it.
Take the Tour
Show Your Pride
Are you an Uptown Chandler business owner wanting to show off your neighborhood pride?
Contact us and we'll equip you with a t-shirt or window decal for your storefront.
Downloadable Resources 
For more information on Uptown Chandler branding or business opportunities in this area, contact:
Michael Winer, Economic Development Specialist
480-782-3034