Home to nature-oriented educational programs, all aspects of green living and exhibits, the Chandler Nature Center is the perfect place to learn about the wonders of nature and experience the great outdoors. 
Sonoran Sunset Series - Rose and The Thorns
Thursday, Jan. 20  |  6 - 7:30 p.m. 
Dusk Jockey, anyone? Head over to Veterans Oasis Park with your blankets, chairs, and coolers to enjoy a free concert under the stars. Rose and The Thorns deliver an exhilarating live performance of country, classic rock, alternative, top 40, and more.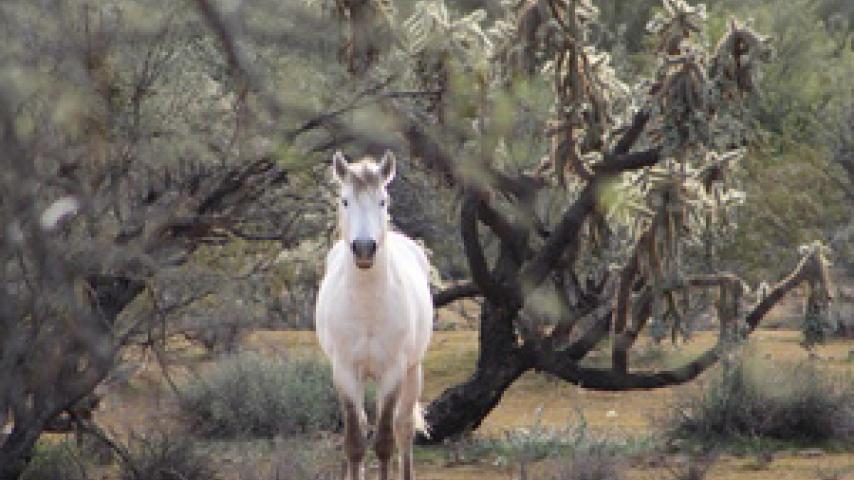 Nature Photo Contest
Celebrate the beauty of the natural world with our annual Nature Photo Contest. Submissions are being accepted now through Monday, Feb. 28, 2022. This year's contest is free to enter and open to the first 500 photos. Vote online daily for your favorite images. Top-ranked photos with be printed for display inside the Chandler Nature Center. Winners announced Saturday, May 7, 2022.
Helpful Hands Volunteer Program 
First & Third Friday of the Month  |  9 to 11 a.m.
Sow it forward and help Chandler's Community Education Garden flourish. Volunteers are needed to assist with the year-round maintenance and sustainability of the garden. All levels of experience are welcome. Volunteers under 14 years of age must be accompanied by an adult.
Programs
An in-town oasis for exploration, the Chandler Nature Center is a place to discover learning through adventure. Located in the heart of Southeast Chandler, the Center is dedicated to offering affordable recreation and leisure opportunities, with an emphasis on nature, science and the environment.
From yoga in the park to Sonoran Desert garden maintenance to "Meet the Creature" exhibits, there are a variety of ways to connect with your natural surroundings. Enjoy art, science, fitness and outdoorsmanship.
Discover why the Chandler Nature Center was named Best Nature Center by Best Things Arizona by exploring our Break Time Recreation Guide or Calendar of Events.  
Community Demonstration Garden
Dig in and do a world of good in the City's new Demonstration Garden. A shared vision of the community's residents and educators, the Garden serves as a catalyst for social interaction, encourages self-reliance, produces nutritious food, and creates opportunities for exercise, education, and fun. This unique garden invites both children and adults to explore nature in all seasons through interaction with plants and natural materials.
Sow it forward and help the City's garden flourish by volunteering. The Helpful Hands garden volunteer program is available year-round and meets the first and third Friday of the month, 9 to 11 a.m.
Facility Rentals
Whether you're celebrating a milestone moment or planning a meeting or a seminar for a nonprofit group, the Chandler Nature Center multi- purpose rooms and pavilions are great venues to serve you and your guests. Review our Rental Guide for more information.   
Owls Nest Nature Store
Offering a variety of environmentally-friendly and nature-oriented gifts and accessories. Find the perfect gift for nature lovers of all ages.
Learn More
School & Group Field Trips
An adventure brought to life to life; the CNC offers grade-specific activities designed to complement educators' lesson plans while providing an interactive learning environment that's adaptable to all learning styles.
Learn More