Kid tested, kid, approved. The Tree House at Tumbleweed Recreation Center offers an interactive child watch that allows you to drop-off your children for up to one and a half hours while you work out. From crafts to adventurous play to reading and exploring there's for every child in your family. The Tree House is open to children ages one to 10. Parents and caregivers must remain on-site.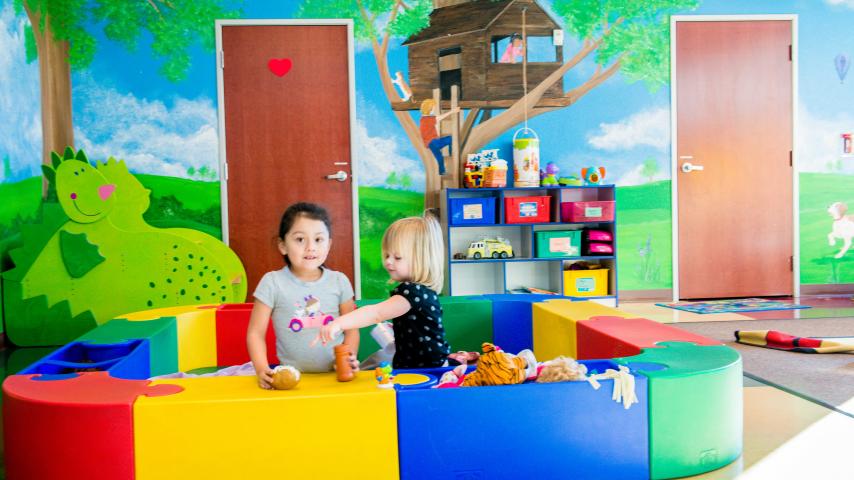 Advanced Reservations Required
Effective June 8
Participants will be limited to 10 per session
The Tree House will resume fun adventures with enhanced health and safety measures and controlled capacity. Advanced Reservations will be required. Membership may reserve an hour and a half each day during operating hours, on a weekly basis. Reservations must be confirmed by checking-in during your selected time slot. Unconfirmed reservations will be immediately released to the General Public. General Public may be admitted on a walk-in basis, as space permits.