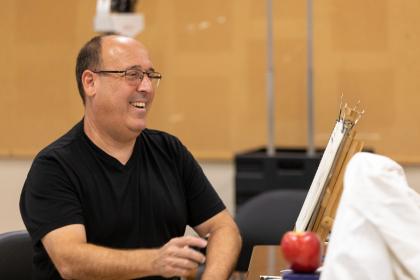 Share your knowledge and teach on your own terms. Chandler Parks & Recreation offers in-person and virtual programs for all ages – from preschoolers up to retirees. If you're a master chef, crafty crafter, dancer, or authority on a teachable skill – Be Our Expert. We're always looking for talented individuals to teach a diverse range of recreation programs. Choose from hundreds of specialty courses across our core service areas: aquatics, camps, enrichment, outdoor discovery, sports, therapeutic, wellness, and fitness.
Who can teach?
Chandler Recreation engages and inspires learning through various classes and subjects so learners can dive deeper into their favorite interests. We believe that many adults can offer rewarding classes based on their experience and interests.
What topics are we looking to offer?
We welcome classes on all subjects and in all formats for preschool learners up to retirees. Interested Instructors should submit topics they are passionate about and experienced with, and ideally, that they have taught before.
What type of Instructor support do we offer?
We offer a dedicated infrastructure for teachers to organize, promote, and deliver in-person and online classes. This includes:
Beautiful print and digital listing for your classes
Access to our community of learners
Secure online payments
Integrated video chat platform and messaging
Responsive Programming Team
We do our best to simplify the logistics, so you can focus on crafting the class experience.