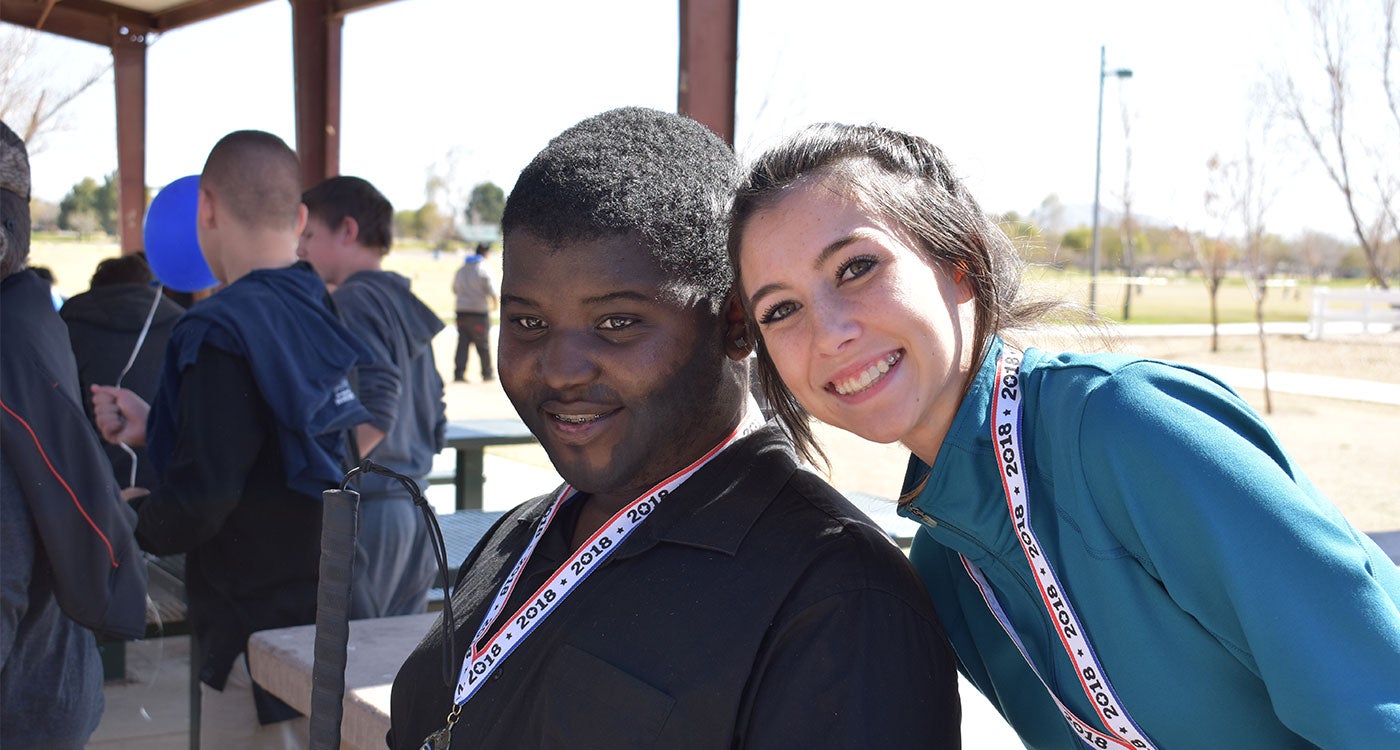 The Mayor's Committee for People with Disabilities advise Council and staff on essential policies, rules and regulations relating to advocacy issues experienced by the disabled of the community, such as accessibility, education and employment.
Members serve as advocates for those in the community with physical and mental disabilities, birth defects, injuries sustained due to accidents, illnesses and age-related disabilities.
Meetings are usually held at 7 a.m. on the 2nd Tuesday of the month at the Chandler Community Center, 125 E. Commonwealth Ave.
Meet Blake
Blake volunteers in the Adaptive PE classrooms for the Chandler Unified School District and is a graduate of Perry High School. Blake's favorite hobby is dancing and learning new dance moves.
When not volunteering, Blake enjoys playing flag football, floor hockey, golf and basketball with Chandler Therapeutics.
Members (9)
Term Expires
Tom Fay
05-01-2026
Justine McDilda
05-01-2026
Morgan Leland
05-01-2026
Jeff Deaver
05-01-2026
Kim Foy
05-01-2025
Patrick Laferty
05-01-2025
Erin Fortner
05-01-2025
Peg Smith
05-01-2024
Vacant
05-01-2024
Staff Liaison
Becky Kuiper, Recreation Superintendent
480-782-2908
 — 
Membership
Term: 3 years
Meets: Once a month
Members: 9 members