Giving a few dollars to someone who is panhandling might help them meet an immediate need, or satisfy your desire to help, but it is unlikely to resolve the complex issues which led them to solicit your assistance. 
The ChangeUp Campaign was created to provide an alternative way to give - a way that helps make a long-term difference.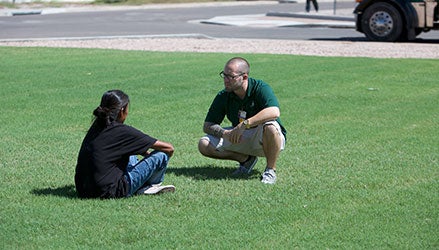 Make a financial contribution to the ChangeUp Campaign. Your contributions support professional outreach workers who work directly with people experiencing unsheltered homelessness to assist them in obtaining housing and supportive services. Text "ChangeUp" to 44-321 or give online.
 
Volunteer with an organization serving persons experiencing homelessness.
Find volunteer opportunities with qualified non-profit organizations. 
 

Spread the word about the ChangeUp Campaign. Use the files below to print small business card size flyers and/or posters to hand out or display.