City of Chandler and For Our City-Chandler are excited to present the annual Chandler Volunteer Recognition Awards in honor of the tremendous impact and contributions volunteers bring to our community.
Faith-based groups, nonprofits, schools, businesses and any other group with volunteers were encouraged to nominate individuals for one of eight Chandler Volunteer Recognition Awards. Also, all volunteers with more than 1,000 hours received a lapel pin and certificate from the Mayor. Volunteers with more than 100 hours will receive a certificate from the Mayor.
People's Choice Award Nominees
Voting is now closed. The winner of the People's Choice Award will be announced during the Volunteer Recognition Breakfast on Thursday, Feb. 7, 2019.
 
              Niki Cummings                                 Bob Dalpe                     Valley Christian High School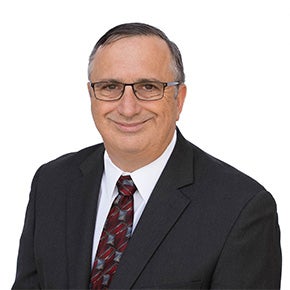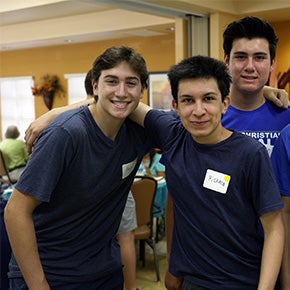 Nominee Bios
Niki Cummings has been a very dedicated and loyal Chandler Fire Department, Crisis Response volunteer since July of 2012.
By trade Niki is an Senior Software Engineer with the previous prestigious and respected titles of Founder/Owner and Executive Vice President for a local Engineering Company. She is a long term resident of Chandler and a proud wife and mother to 3 active boys.
Part of Niki's original application to the Department reads as follows, 'I have always had a heart for this area of help'.  Niki's heart is apparent in all she does. She exudes compassion. She is a natural active listener with a comforting smile and soothing voice. She understands 'when crisis is new, that words are few'.  Often just her mere presence makes bad situations a bit better. Niki has a keen eye for detail and is a good multitasker. She can identify someone's needs before they even have to say anything making her an excellent Crisis Response volunteer. She is a very honest person who prides herself on integrity. Even when she is not running emergent crisis calls, Niki has always found time to volunteer at Chandler Fire community events or attending voluntary training to better her skill set. In Summary, Niki makes every effort to be engaged and present with each person she meets. In total
Niki has dedicated well over over 2,000 hours to the Chandler Fire Department since 2012 despite her busy work and home life.  Niki Cummings is adored by her partners and colleagues, respected by Fire department administration and represents both the Department and the City of Chandler with pride. As the Coordinator of the Crisis Response Program it brings me great joy to Nominate Chandler Fire Department, Crisis Response Volunteer Niki Cummings.
Bob Dalpe is the go-to person in Chandler and the East Valley when a veteran needs help.  In addition to working full time, Bob always makes the time to help our local veterans in need. While Bob volunteers with numerous organizations throughout Arizona, his most important work is done here locally when veterans are in need.
Bob is able to quickly do a background check on the veterans in need, then jumps into action to literally save lives. One of the most remarkable stories was when a local veteran and his family were in need of furniture and house hold appliances for their family, Bob was able to rally the community to quickly deliver TWO TRUCKLOADS full of donated items to this family. 
AZCEND had the great pleasure and blessing of being able to renovate the front of our building and with the help of 180 students from Valley Christian High School, the job got done in a couple of hours.
 Joining us in the efforts that was Pancakes and Pavers, students helped all around the property. They helped make pancakes for the public, dug up the rocks out front so they could be prepared for pavers, leveled the dirt area for easier access, paint the bathrooms, and assisted running the food bank for the morning. All hands on deck, the project couldn't have come to life the way it did with all of their hard work! Because of them, the end goal of renovations was possible and became a reality for AZCEND.
Nomination Categories
| | |
| --- | --- |
| Makes it Happen Award | This nominee works for many organizations, with the goal of contributing anywhere and everywhere, in any way they can. |
| Sunbeam Award | This nominee is the most cheerful person in the place. They have the best personality, attitude, and they are always smiling. Their mere appearance brightens the area around them. |
| Longevity Award | This nominee has worked for an organization for many years; they provide a commitment and dedication to their service that is awe-inspiring. |
| Innovation Award | This nominee brings creative and unique solutions to the job. Please share an example of the nominees on the job resourcefulness. |
| Youth Award | This nominee is strictly for youth, 17 and younger. This nominee can be dedicated, positive, and hardworking or somehow stand out among others. |
| Multitasking Maestro Award | This nominee is someone who takes on a diverse array of multiple assignments, jobs or objectives at the same time and can juggle them effectively, while accomplishing all of them successfully. |
| Strong Arms Award | This nominee is not afraid to take on any job no matter how "down-n-dirty" it may be. This nominee may also be called the "jack/jill-of-all-trades" in an organization. |
| Working Together Award | This award is for a group (in any organization) who completed a group volunteer project in Chandler. |
| 1,000 Hour Volunteers | All volunteers with more than 1,000 hours will get a lapel pin and certificate from the Mayor. |
1,000 Hour Club
This exclusive club includes individuals who volunteer more than 1,000 hours in one year.
Caryn Shoemaker, One Small Step/Clothes Cabin
Lori Dayton, AZCEND
Monica Cole, Chandler Senior Center
Pastor Jose P. Gonzalez, Light of Life Life Church
Last year's volunteers were chosen for service from January to December 2016. 
If you have any questions about the awards, please email Niki Tapia. 
Looking for places to volunteer
View a list of current volunteer opportunities through For Our City-Chandler.
Volunteer programs like For Our City-Chandler have the purpose of helping coordinate service needs of the City of Chandler and non-profit organizations with the service resources of faith-based communities, employers, business groups, and others in the Chandler area. Learn more about For Our City-Chandler.