A City's transportation system plays an important role in our daily lives. It affects how we travel to work, to school or to the store. It affects the distribution of consumer goods and the provision of services. Transportation even plays a role in many recreational activities.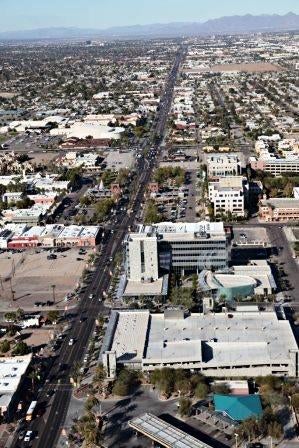 The City of Chandler has a comprehensive transportation master plan that identifies community needs and guides development of a multi-modal transportation system over the next 20 years.

The Plan identifies and integrates transportation system goals, objectives, and implementation strategies into a comprehensive policy document that considers a variety of modes including auto, bike, pedestrian, and transit.

The Plan guides future development and implementation of transportation infrastructure and operations in the City of Chandler, and is used by residents, business owners and City staff.
City planners are in the process of updating our Transportation Master Plan to address the current and future transportation needs of our community.  The plan will identify transportation issues and update goals, objectives and policy recommendations that will guide decisions the City makes about prioritizing, funding and implementing transportation system improvements. The City is surveying the public and holding community meetings to solicit ideas, opinions and priorities concerning improvements to Chandler's transportation system, including the roadway system, transit system, bicycle and pedestrian facilities. 
MEETINGS:
Wednesday, Jan. 23, 2019, 5:30-6:30 p.m.
Desert Breeze Police Substation (Community Room)
251 N. Desert Breeze Boulevard
Monday, Jan. 28, 2019, 3-4 p.m.
Chandler Environmental Education Center (Painted Desert Room) 
4050 E. Chandler Heights Road
Wednesday, Jan. 30, 2019, 6:30-7:30 p.m.
Chandler Senior Center (Multi-Purpose Room) 
202 E. Boston St.
For more information, visit the Study Website or call the Study Hotline at 480-898-4060.  Information specifically about the Arizona Avenue Alternatives Analysis Study can be found online by visiting Valley Metro, or calling Victoria Bray at 602-490-8284.
This guide was prepared by the Maricopa Association of Governments to help summarize and provide highlights of the plan and changes the Valley will experience over the next 20 years.