A City's transportation system plays an important role in our daily lives. It affects how we travel to work, to school or to the store. It affects the distribution of consumer goods and the provision of services. Transportation even plays a role in many recreational activities.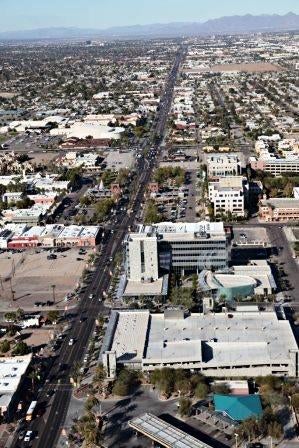 The City of Chandler has a comprehensive transportation master plan that identifies community needs and guides development of a multi-modal transportation system over the next 20 years.

The Plan identifies and integrates transportation system goals, objectives, and implementation strategies into a comprehensive policy document that considers a variety of modes including auto, bike, pedestrian, and transit.

The Plan will guide the future development and implementation of transportation infrastructure and operations in the City of Chandler, and will be used by residents, business owners, and City staff.

For more information, call 480-782-3400.

This guide was prepared by the Maricopa Association of Governments to help summarize and provide highlights of the plan and changes the Valley will experience over the next 20 years.