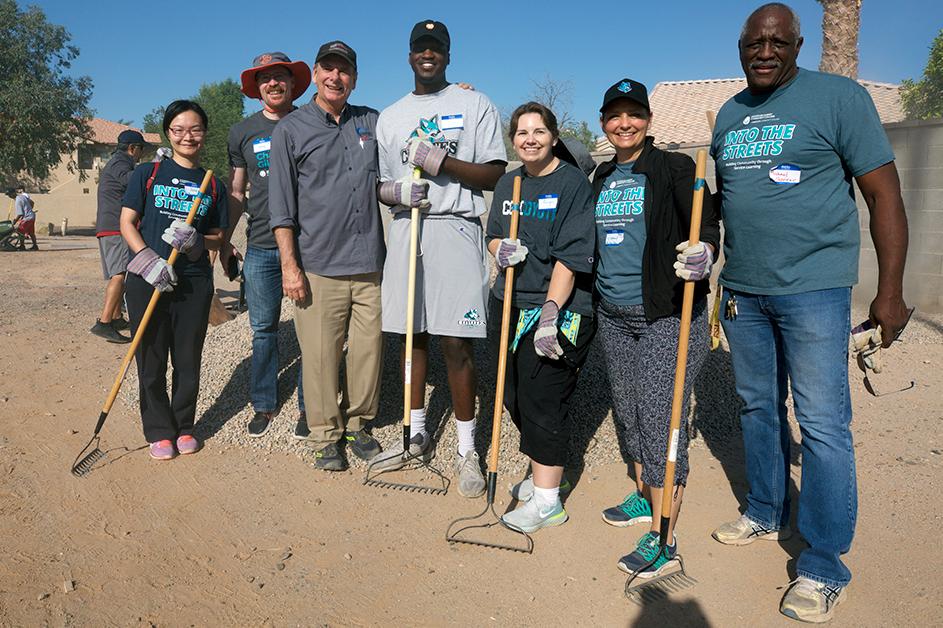 April is national Volunteer Month, but in Chandler, volunteers support essential City programs all year long. Chandler's Fire Department, Police Department, Libraries, Parks & Recreation Divisions, Cultural Development Department and Neighborhood Resources Department rely heavily on volunteers to offer much-needed services to the community. 
Because of the sheer amount of support the City receives from volunteers, coordinating volunteers is a cross-departmental effort.
Since 2020, all of Chandler's volunteer coordinators across City departments meet every month to organize and plan how to best utilize volunteer services throughout the City.
Triana Sullivan with the Chandler Fire Department said staff formed the Volunteer Coordinator Group to give volunteers an easier time volunteering for multiple City departments, and to improve departments' access to volunteer resources for projects. 
"Our volunteers love to volunteer," Sullivan said. "They would be glad to go and help out with other departments when there are opportunities available. We formed this group to make it easier to give them that opportunity." 
The group works to streamline volunteer processes, including standardizing application forms across departments and making it easier for volunteers to meet the legal and HR requirements needed to volunteer for different departments.
"We try our best to combine our resources throughout the City," Sullivan said. "So much of what we do depends on the availability of dedicated volunteers.
According to Sullivan, volunteers help provide services to the community the City would otherwise not be able to provide, such as the Smoke Alarm Program in the Chandler Fire Department. Volunteers in this program test, change and install smoke detectors in residents' homes who need extra assistance.
"Volunteers are super important and necessary, and we want to make it as easy as possible for people to volunteer with us," Sullivan said. "Volunteers themselves also get a lot out of it and benefit from being part of a larger organization.
Find Opportunities Volunteering with the City of Chandler
People interested in volunteering with the City of Chandler are welcome to apply to one or more available opportunities with the City.