Operation Back to School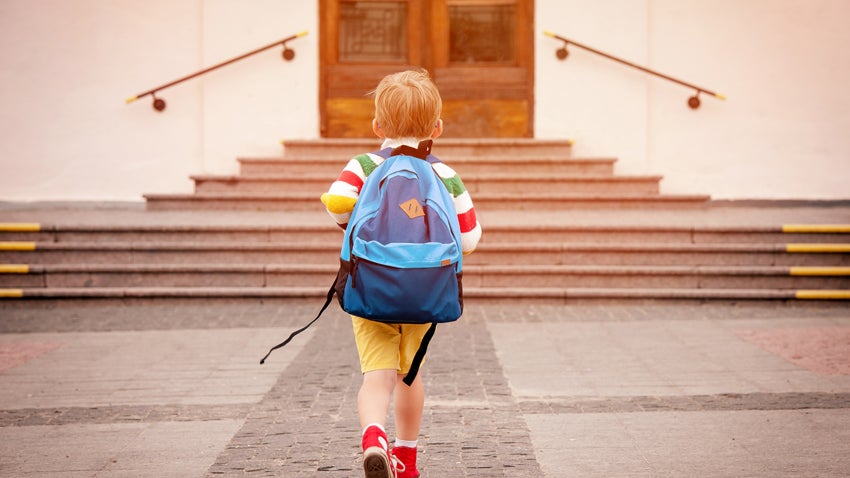 Once again, the City of Chandler and For Our City-Chandler are joining forces to organize Operation Back to School Chandler, the largest school supply drive in the East Valley, benefiting Chandler families in need. This year's event takes place on Saturday, July 15 at Compass Christian Church.
Last year, more than 2,600 backpacks filled with school supplies were available to be distributed via drive-thru. Request for assistance is greater than ever and there are multiple ways to contribute:
Monetary: Cash or checks are accepted; email backpackdrive@forourcitychandler.org. Donations also are accepted online, along with event sponsorship opportunities.
In-kind: Drop off school supplies from a wish list or consider conducting a drive at your workplace. To set up a supply, shoe, or sock drive, email backpackdrive@forourcitychandler.org. The last day for in-kind donations is Friday, June 16.
Chandler Police Department offers Youth Academy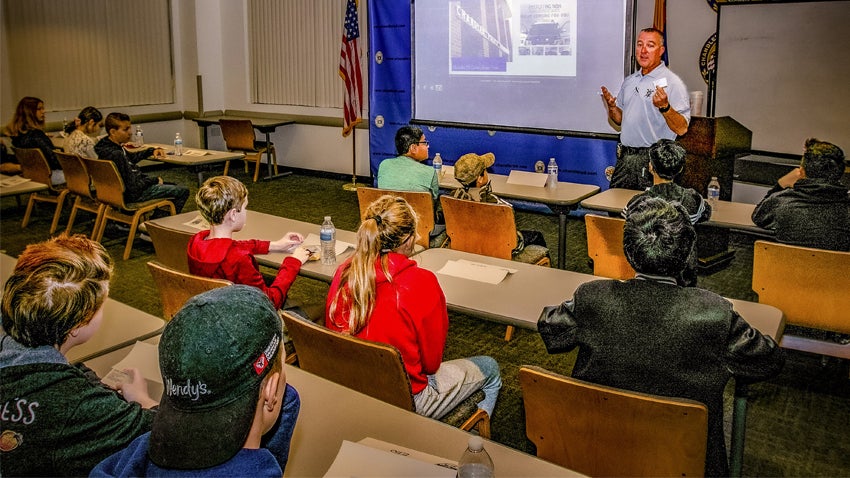 The Chandler Police Department offers a Youth Academy, a one-week program held during school breaks, to give Chandler youth, ages 12 to 17, the opportunity to learn about various jobs within the Department. Participants must be middle or high school students, and a background check is performed on all applicants. 
Space is limited for the sessions offered May 30-June 2, and June 26-29. Call 480-782-4960 for more information. Registration is open now for the first session, and will open May 15 for the second session.  
Summer Reading Challenge 2023
"All Together Now," Chandler Public Library's Summer Reading Challenge, encourages readers of all ages to read daily and earn prizes for their efforts from June 1 through August 1. 
Read 20 minutes a day to earn points. 
Collect secret codes for points by participating in free library events and special challenges. 
Earn prizes at 250, 500, and 750-point milestones. 
Achieve 1,000 points and receive a free book and raffle entry for various grand prizes in your age group. 
Starting May 1, readers can visit their local Chandler Public Library to sign-up.  
The Summer Reading Challenge is one of the City's major contributions to community literacy efforts.  
For more information, call the Chandler Public Library at 480-782-2800. 
Check your irrigation to ensure you are not overwatering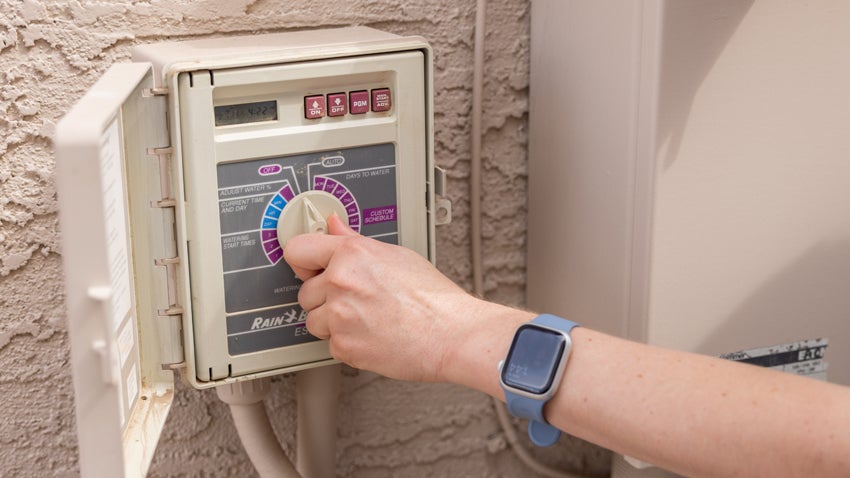 You may have heard that Colorado River reservoirs are at historically low levels. This reinforces the importance of 
conservation in the desert. We must all embrace Chandler's conservation ethic and be responsible with the water we have.
With warmer weather on its way, it's time to check the frequency of your landscape watering systems. As summer approaches, you want to reduce the number of days between watering, but you do not want to overwater. 
Did you know that 50 to 70 percent of household water use goes outdoors and half of homes overwater? That is why it's important to know how much water your landscape needs. Grass does not need to be watered more than twice a week during summer. Deep infrequent watering encourages strong healthy root systems that can better tolerate intense heat and periods of drought.
Effective irrigation system design, installation, and maintenance are also important. Sprinklers should serve only the required grass areas and not spray on buildings, fences, or non-landscaped areas. Watering should be done before sunrise to reduce evaporation losses.
Not sure where to start? Chandler offers water-wise site visits to assist its customers in creating proper watering schedules and troubleshooting potential causes for unexplained high-water use. There can be a wide variety of reasons for high-water use including, increased landscape watering and issues with irrigation systems, pool equipment, indoor fixtures, water softeners, reverse osmosis systems and toilets. Complete the Water-Wise Site Visit Request form online to begin the process.
Learn more about conserving water and to review the landscape watering guidelines. We live in a desert, we have enough water to use, but never enough to waste.
Recycle Right in Chandler
Only items listed below are recyclable in Chandler at this time. Any other items in your recycle container are considered 
contamination, which is sent to a landfill, at an additional cost to the City. Do not bag recyclables. Place your bin at the curb by 6 a.m. on the day of collection.
   • Paper - Office and writing paper, mail, newspapers and magazines
   • Boxes - Boxes (empty and flat) 
   • Paper rolls from paper towels, toilet paper, etc. 
   • NEW - milk, juice and broth cartons
   • Plastic - Plastic bottles and jugs (empty and rinsed) 
   • NEW - yogurt cups, sour cream tubs, plastic trays and berry containers
   • Metal - Aluminum and steel/tin cans (empty and rinsed)
   • Glass - Food and beverage bottles and jars (empty and rinsed)
Here are some of the most frequently asked questions about recycling in Chandler: 
Can I recycle an item if it has a recycling symbol? Do not rely on the recycle symbol to determine if an item can be 
recycled. The symbols do not determine if the item is accepted in Chandler's recycling program. For example, plastic bags, 
plastic wrap and Styrofoam all are marked with a recycle symbol but are not accepted in Chandler's recycling program. They are accepted for recycling in specialty bins at local grocery stores. If you are not sure: call 480-782-3510; check the Recycle Coach app or link at chandleraz.gov/recycle; and if in doubt, leave it out.
Can I still recycle bagged shredded paper? No. Shredded paper should be secured in a plastic bag and placed in the trash container. 
Should I recycle caps or lids? Only recycle lids and caps that are securely attached to plastic bottles and jugs. Lids from glass bottles and jars should be thrown in the trash.
Do I need to remove labels from items? Labels do not need to be removed from plastic or glass containers before recycling.
How clean do the recyclables need to be before placing in the curbside container? Recyclables should be clean, dry and empty. Rinse or wipe food particles from container before recycling. No need for the items to be spotless.
The estimated population for the City of Chandler as of April 1, 2023, is 285,226 (+148 from last month).
City offices will be closed Monday, May 29 for the Memorial Day holiday and June 19, for the Juneteenth holiday. Trash and recycling collection will not be affected. 
The City's curfew ordinance requires that minors who are under 16 years of age be home from 10 p.m. to 5 a.m., and teens 16-17 from midnight to 5 a.m. There are certain exceptions that can be reviewed in the ordinance available in the Chandler City Code, Section 11-1, on chandleraz.gov, in the City Clerk's office or at the Chandler libraries.
 
Contact Us
Communications & Public Affairs | 480-782-2228
Mayor & Council | 480-782-2200
Tune In  
Visit Chandler Video for live stream and videos on demand of meetings and original programming.

Accessibility 
In accordance with the Americans with Disabilities Act, this publication can be made available in an alternative format.

Facebook | Twitter | Instagram | YouTube | LinkedIn 
Archive