Dec. 6, 2022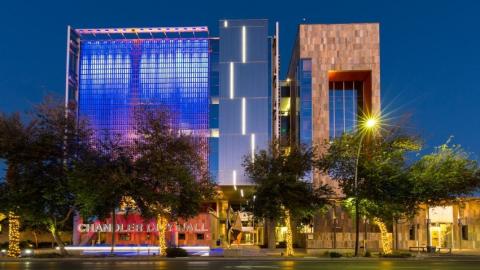 CHANDLER, Ariz. — During a regular meeting on Monday, Dec. 5, the Chandler City Council voted to approve a non-discrimination ordinance titled "Chandler Embracing Diversity, Equity, and Inclusion". A new chapter (Chapter 63) will be added to the City Code to protect Chandler residents, making sure everyone has equal access to employment, housing and public accommodations. Chandler also would join other Arizona cities who already have a non-discrimination ordinance, including Phoenix, Tempe, Scottsdale, Mesa, Glendale and Sedona, to name a few.
Several Chandler residents spoke out saying they did not have any protections against being discriminated against for sexual orientation & gender identity and wanted to feel safe in their community. This ordinance would prohibit discrimination due to actual or perceived race, color, religion, sex, age, disability, ethnicity, national origin, sexual orientation, gender identity, veteran status, disability, marital status or familial status in employment, places of public accommodation and housing in City limits.
Read the ordinance online: bit.ly/Ordinance5039.
Media contact:          
Stephanie Romero   
City of Chandler, Public Information Officer
480-782-2231