Jan. 4, 2021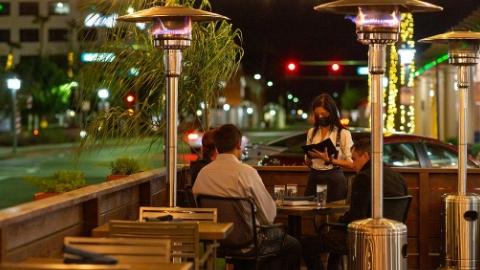 The City of Chandler is relaunching its "I Choose Chandler Business Hiring and Retention Program" to support Chandler businesses that are keeping workers on payroll as they adjust to revenue losses and business disruptions caused by COVID-19. The program was created last summer after the Chandler City Council allocated monies received from the Arizona Coronavirus Aid Relief and Economic Security (AZCARES) Fund. Approximately $5.5 million is available to support qualifying businesses.
Chandler businesses seeking relief funding will be able to submit an application beginning on Jan. 7, 2021. Businesses can apply based on employee retention/hiring or use of 1099-eligible independent contractors during the COVID-19 pandemic. The deadline to apply is Feb. 25, 2021.
"Previously this program was able to provide much needed assistance to more than 540 small businesses in our community," said Mayor Kevin Hartke. "I am glad to see this successful program continue to support our local businesses through the pandemic to ensure a brighter 2021 for all."
For employee retention/hiring, the program will provide qualifying applicants with $1,300 per full-time equivalent employee retained or hired since Sept. 30, 2020, up to a maximum of $10,000. This part of the program is being administered by the Arizona Community Foundation and businesses must visit azfoundation.org/icc to apply.
Businesses applying based on use of independent contractors must visit chandleraz.gov/icc to download an application. The City of Chandler is administering this part of the program. Qualifying applicants will receive $1,300 for every $40,000 in compensation paid to 1099-eligible independent contractors during 2020, up to a maximum of $10,000.
Qualifying businesses can apply for funding support for both employee retention/hiring and use of independent contractors. However, the maximum amount of funding a business can receive is capped at $10,000. In addition, businesses that were funded through the program in 2020 can submit a new application and receive up to the $10,000 maximum.
To qualify, businesses must meet all of the following criteria:
Private, for-profit business located in the City of Chandler;

100 full-time equivalent (FTE) employees or fewer, including all commonly owned/managed businesses. To determine number of FTE employees, businesses should assign a 1.0 for employees who work 40 or more hours per week and 0.5 for employees who work fewer hours.

Business must agree to submit required documents verifying employee retention/hiring or compensation paid to 1099-eligible independent contractors;

Not affiliated with another business under common ownership/management that has applied for the Business Hiring and Retention Program;

Is not a home-based business; business must own or lease non-residential property;

If the business leases a property, the business must commit to remain in Chandler through Dec. 31, 2021;

 

and

Registered business with the City of Chandler.
The City of Chandler encourages all qualifying businesses to apply for funding as soon as possible. Funding is limited and will be provided to qualifying applicants on a first-come, first-serve basis.
Media contact:          
Stephanie Romero   
City of Chandler, Public Information Officer
480-782-2231